January 2018
UCB students deemed "indispensable" to major police training programme
A group of Specialist Hair and Media Make-up, Make-up Specialist and Theatrical Hair and Media Make-up students have played a crucial role creating life-like injuries in the training of over 600 West Midlands Police Firearms Unit members. The most recent training session, taking place on Tuesday, will feature in a documentary presented by former Eastenders star Ross Kemp about police working in the area.
Students have been working closely with the Firearms Unit since December, assisting on twice weekly sessions replicating a vast range of potential firearm situations – the most recent re-enacting a hold up on a train.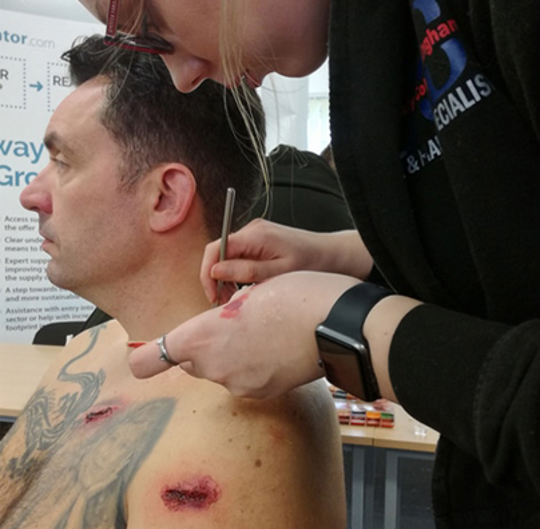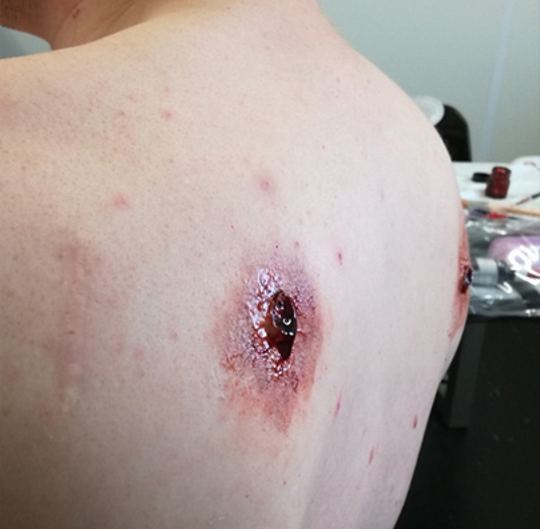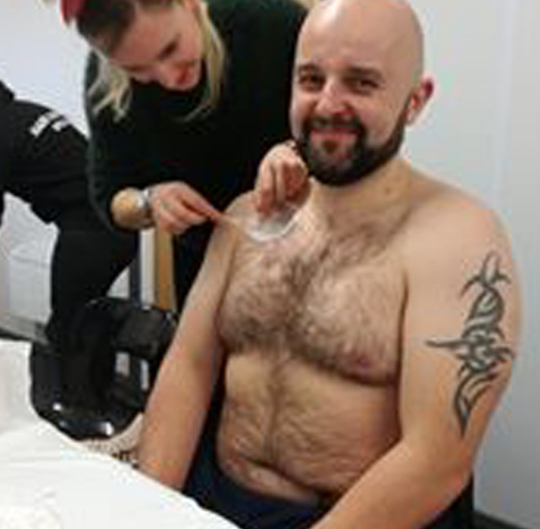 Specialist Hair and Media Make-up students have been challenged to undertake complex prosthetic work while FE students have also been learning advanced processes such as skin silicon application. Firearms Officers have described the students' hard work as essential to the running of the sessions and are "extremely grateful" for the assistance they are providing.
Employability Tutor Anna McBartlett said: "officers have been really impressed with the professionalism of our students and their readiness to answer every brief, no matter how complicated.
"Their contribution gives the real shock factor to the training. Members of the Firearms Unit have said that without that sense of realism there is no way the sessions could go ahead – so their work has been really important to the trainees' future careers."