May 2018
Student Drew scores silver at Wing Yip cooking contest
Royal Academy of Culinary Arts (RACA) apprentice Drew Morris has given an impressive performance at the final of the Wing Yip Oriental Cookery Young Chef of the Year 2018.
Placed second overall, Drew was awarded a £500 Wing Yip voucher, commemorative plate and a framed certificate for his fresh take on oriental cookery.
Finalists were first required to create a starter of confit duck yolk, beef tartare, shallot ponzu and nashi pear, a dish designed by judge and MasterChef finalist Larkin Cen. Drew's main course was his own creation using East Asian flavours and textures, with a baked fillet of cod, coconut rice and pickled carrot with crispy kale and a sesame seed tuille.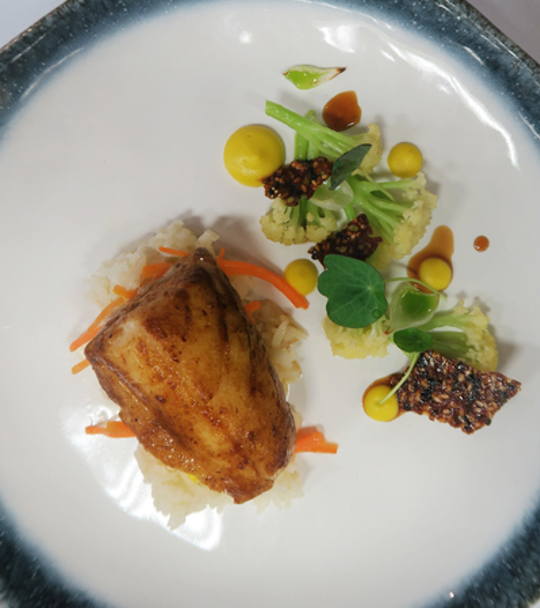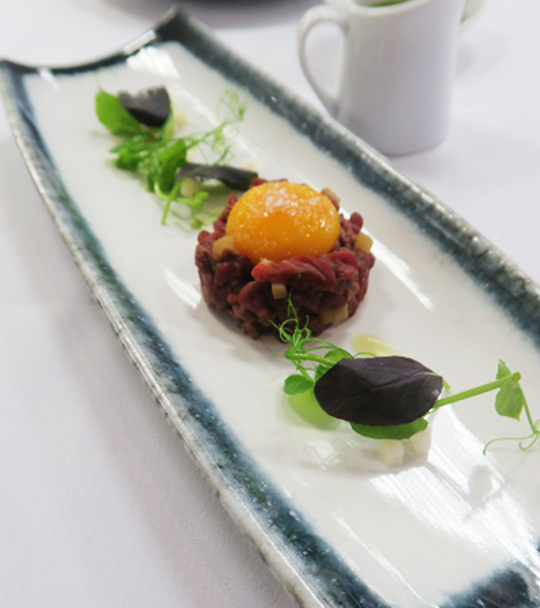 "After three years of working on my RACA apprenticeship this competition has been an amazing opportunity to explore oriental cookery," said Drew, who plans to work in restaurants across the US and Asia when he finishes his course.
"I'm so pleased to represent UCB at such a prestigious competition, and have come away feeling inspired."
On top of competing with a host of skilled semi-finalists from across the country to score the second spot, Drew had to win round a formidable board of judges, including Michelin starred chef Glynn Purnell and Peter Griffiths MBE. His mentor, Chef Lecturer Mat Shropshall, congratulated Drew on his win.
"It's a real pleasure to support our students in any culinary competitions," said Mat. "But it's been especially great to help Drew explore a whole new cuisine. He has done a great job."