January 2019
Over 70 staff awarded higher education fellowship
More than 70 UCB lecturers and support staff were hailed Fellows of the Higher Education Academy/Advance HE (HEA) at an event celebrating commitment to excellence.
The event, organised by UCB's Directorate for Teaching and Learning Enhancement, follows a drive to encourage staff to put themselves forward for the internationally-recognised accreditation, rewarding those who excel in teaching and learning at degree level.
As well as celebrating success, staff had the chance to hear from guest speaker Sarah King, Assistant Director for Teaching and Learning Development at the University of Birmingham, who highlighted the commitment UCB staff gave day in, day out, in supporting students while delivering outstanding teaching and learning.
Dr Sarah Edwards, UCB's Assistant Director of Teaching and Learning Enhancement, said 75 staff members were made either an Associate Fellow, Fellow, Senior Fellow or Principal of the HEA, accreditations increasingly sought by employers in the higher education sector.
These included UCB's Director of Teaching and Learning Enhancement, Amy Hollier, who earned the esteemed title of Principal, the highest of the HEA Fellowship awards.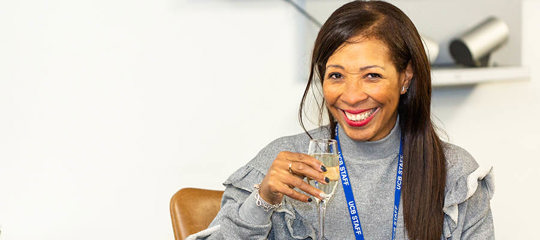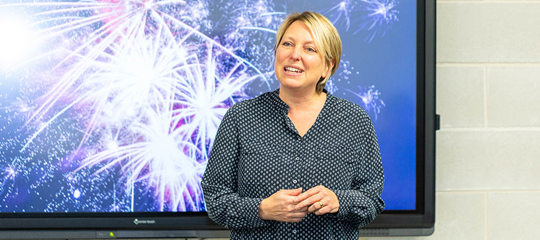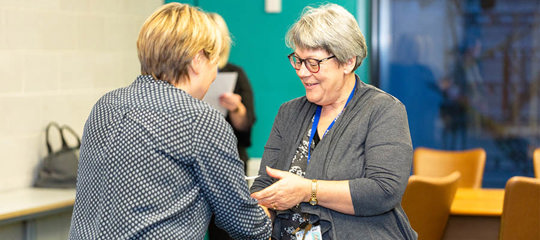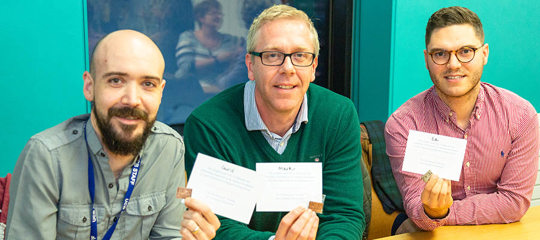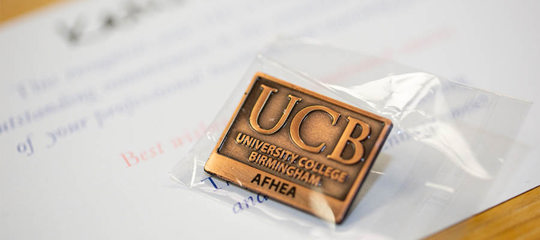 ''Holding a Fellowship demonstrates dedication through engagement in a practical process that encourages research, reflection and development, and we have been steadily growing numbers of Fellows at UCB over the last couple of years," said Sarah.
"Staff who have this award should be extremely proud. They have shown that they have knowledge and understanding of their practice, while meeting strict criteria across a range of activities, including how they feed back to students and tutoring them effectively. It is important that staff are recognised for the work that they do. It is also an important external benchmark of the expertise of our staff."
HEA Fellowships are embedded in the UK and have been adopted by increasing numbers of higher education institutions, globally. Fellowship brings a range of benefits, including consolidation of personal development and evidence of professional practice in a higher education career and is a badge of assured quality throughout an institution.
For a teaching professional to be able to apply for HEA Fellowship, they must demonstrate they meet the criteria of the UK Professional Standards Framework (UKPSF).
Staff need to submit a reflective account of their work, and can do this with the guidance of staff from the Directorate of Teaching and Learning Enhancement. For further information in applying for Fellowship, please contact Dr Sarah Edwards at S.Edwards@ucb.ac.uk or Theresa Morris at T.Morris@ucb.ac.uk.