March 2019
Hospitality students enjoy three Michelin star experience at The Fat Duck
Two University College Birmingham students have had the opportunity to experience world-renowned food and service at one of the UK's most prestigious restaurants.
Final year BA Hospitality Business Management students Vaclav Kotrba and Lily Graj were invited to visit The Fat Duck in Bray, one of the very few three Michelin-starred restaurants in the country.
The restaurant, run by celebrity chef Heston Blumenthal, opened its doors to a select group of hospitality students from around the country last month for a special 'Inspirational Lunch'.
Before their lunch, Vaclav and Lily enjoyed welcome drinks at The Hind's Head, another Michelin-starred restaurant within The Fat Duck Group, before heading the short distance to The Fat Duck itself for a remarkable 14-course meal.
The lunch, which was spread over more than four hours, was accompanied with tasting of wines specially selected by the restaurant's Head Sommelier, as well as service from the 'Story Tellers' and a tour of the kitchen.
"The visit was really interesting," said student Lily. "Our experience lasted four hours but it felt like a few minutes.
"Our 'Story Teller' was wonderful and told us the detailed story of The Fat Duck. What caught my attention was the fact that each table had one Story Teller, so we can definitely say our experience was an individual one.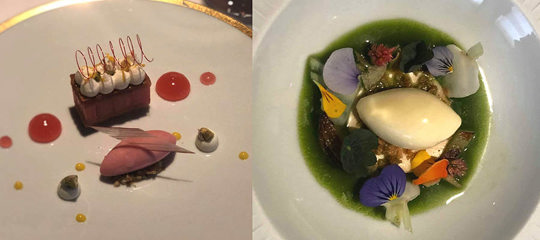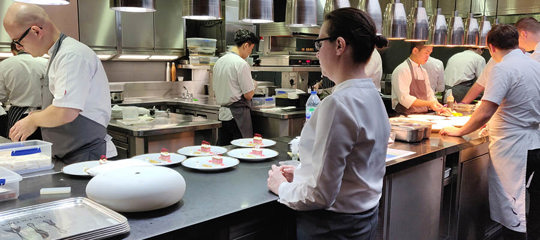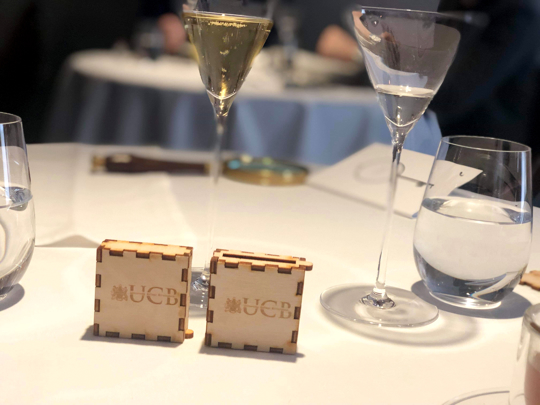 "The flavours of every dish were incredibly strong, and each was matched with different wine. The most interesting was the forest-themed meal.
"It all showed me a different perspective of a fine dining experience and surprising the guests."
It was a particularly special experience for classmate Vaclav, who revealed he had first heard of The Fat Duck in his native Czech Republic before coming to UCB.
"It was extremely exciting," he said. "I have been aware of Heston's restaurant for maybe 10 years, despite the fact I was barely speaking English at that time and The Fat Duck was not known in my country.
"It's really interesting because of the way it tries to be more personal. They adjust their menu according to the guest's memories.
"It was really beneficial to see such a high level of service and a personalised experience."
Ankur Ahuja, Final Year Manager for BA Hospitality Business Management, said: "This is an experience which most of us can only dream of.
"To experience world class service and food as a guest at The Fat Duck, which they describe as a journey and not just any meal experience, has been really beneficial for the students' professional learning, and something they can now apply in their jobs as they aim to advance their careers in hospitality."
Find out more about our courses within the College of Food here.