September 2017
Charlotte brushes up on skills for finals of regional fashion awards
A UCB student who swapped a potential career in law for one in specialist make-up is brushing up on her skills to compete in the finals of the Midlands Fashion Awards.
Charlotte Lutwyche has made the final six in the Make-up Artists (Professionals) category of the glittering regional awards, which take place in Birmingham on Friday, October 20.
If the 34-year-old, who is studying for a BA (Hons) degree in Specialist Hair & Media Make-up, wins the category – one of 11– she will get to work alongside event sponsor Style Birmingham Magazine on fashion shoots at its studio, will receive press exposure and social media promotion and win mentoring opportunities with industry professionals.
Charlotte is now nervously awaiting the concept she will have to produce under pressure at the event taking place at the City of Birmingham Symphony Orchestra (CBSO Centre).
Working in the industry alongside her studies at UCB for five years, Charlotte's projects to date include everything from creating spectacular make-up for an African fashion show at Birmingham Town Hall to special effect 'injuries' for an emergency simulation exercise.
She said she was excited to be in the final, especially after her 180° turnabout in career choice. "I was originally studying for a law degree, but was struggling after being diagnosed with multiple sclerosis, and had to leave the course," she said.
"The diagnosis turned out to be wrong and when I was ready to come back into education, I realised I wanted to do something creative instead. Artistic make-up looked really interesting, so I went down that route.
"I never thought I would actually make the award finals and it is a massive confidence boost. I now just have to wait for the concept we will have to produce on the day."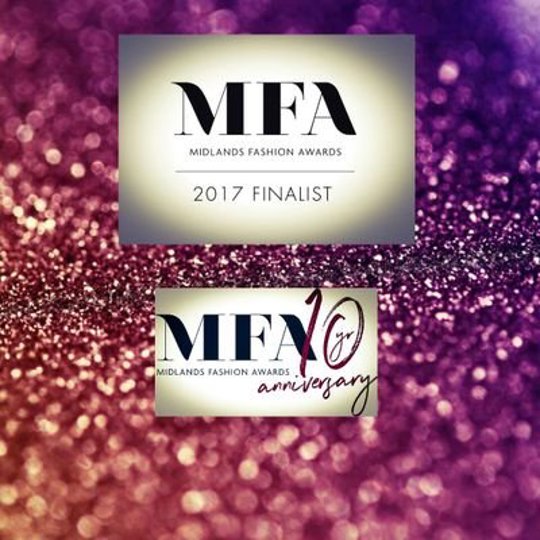 In their 10th year, the Midlands Fashion Awards bring together the region's best fashion and accessory designers, hair and make-up artists, fashion stylists, photographers and models and is the chance for Charlotte to see her work showcased in front of the industry's big players.
Previous winners include Maurice Whittingham Couture, Michael Wallace and Victoria Bramwell, whose work has been featured on the catwalks of the likes of London Fashion Week and the Pre-Oscar Fashion Show for the Stars in Los Angeles.
*Created in Birmingham, the Midlands Fashion Awards has established itself as a leading fashion platform for innovative and emerging fashion and creative talent and has grown to become synonymous with fashion, style and an exciting mix of live entertainment.
The aim is to support and mentor talent, while offering a professional platform for designers and creatives to showcase their work, support excellence and champion fashion and creative talents from across Birmingham and the Midlands region.
Find out more about UCB's Specialist Hair & Media Make-up course.