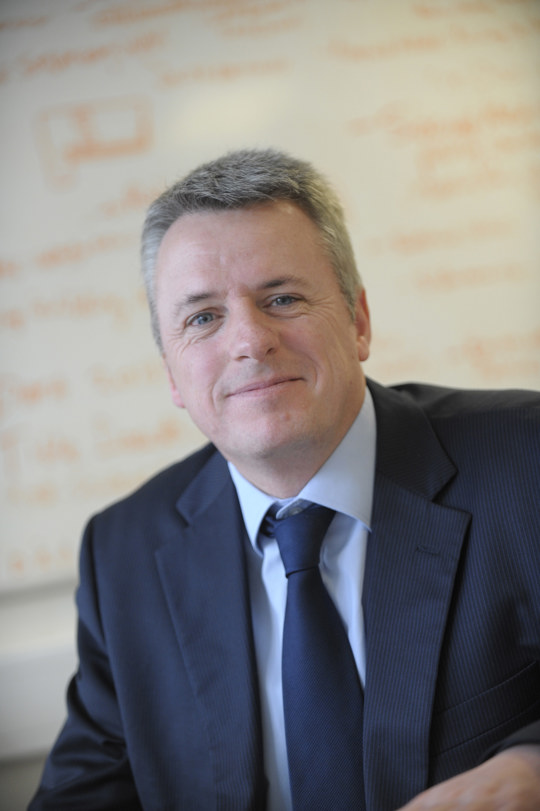 Professor Michael Harkin, Vice-Chancellor and Principal
Michael became Vice-Chancellor and Principal on 1 August 2019, having previously served for eleven years at the University as Deputy Vice-Chancellor. Michael holds an ex-officio post on the Corporation and serves as the University's Chief Executive Officer, with specific responsibilities for making proposals to the Corporation on the educational character and mission of the University and for the management of budget and resources. In his previous role, Michael was responsible for Corporate Services and the development of the University's estate. This followed an earlier career in both the further and higher education sectors and a commercial stint in the aviation industry.
The Vice-Chancellor and Principal is supported by the Executive Management Team.
The Executive Management Team (EMT) is the executive decision-making body for University College Birmingham. It supports the Vice-Chancellor and Principal in ensuring that:
The University's strategies, structures, systems and procedures provide academic programmes, support mechanisms and facilities that underpin a high quality, cost effective learning experience for students.
Resources are properly managed to meet current requirements and to generate sufficient reserves to meet future needs.

Joseph Young, University Secretary and Registrar
Joseph joined the University in 2008. As University Secretary and Registrar, Joseph reports directly to the Corporation and provides professional advice on the role, function and constitution of the Corporation and its sub-committees in line with the:
Instrument and Articles of Government
Conditions of Funding
Audit Code of Practice
Standing Orders of the Corporation
Terms of Reference
Joseph line manages the Academic Registry function, encompassing Examinations, Timetabling and Attendance. He also has institutional responsibility for licensing and insurance arrangements, and acts as an Executive link between the independent Guild of Students and the University.

Helen Poole, Pro Vice-Chancellor (Teaching, Learning and Digital)
Helen oversees our higher education portfolio's design, performance and quality standards. Following jobs across the criminal justice sector, including prison and probation services, she became a lecturer in criminology at Coventry University and was then Head of the School of Psychological, Social and Behavioural Sciences.
In 2016, Helen joined the University of Northampton as Deputy Dean of the Faculty of Health and Life Sciences before joining Staffordshire University as Dean for the School of Law, Policing and Forensics, then becoming Executive Dean of Justice, Security and Sustainability. As a result of her roles, she has managed a wide range of discipline portfolios and led on cross-institutional developments.
Helen remains an active researcher in criminology and completed a project on the use of digital forensics in child sexual exploitation cases. In relation to firearms, she co-led a large EU project, acted as consultant to the United Nations Office for Drugs and Crime Firearms Directive and has been published in international journals, as well as co-penning textbook Firearms: Crime, Consequences and Control.
Helen has an LLB Law degree from the University of Wolverhampton, an MA in International Criminology from Sheffield University and an EdD from University of the Birmingham. She also holds fellowship of the HEA and the National Council for Entrepreneurship Education and is a governor for a secondary school in Coventry.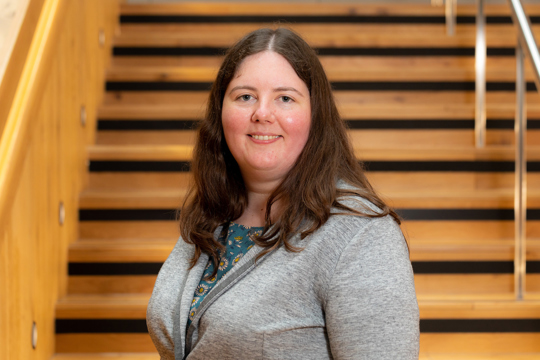 Alice Wilby, Pro Vice-Chancellor (Access, Participation and Student Experience)
Alice joined the University in February 2020 having previously worked at the University of Oxford, Oxford Brookes University and the University of Wolverhampton. Her past roles covered access and participation, student recruitment and institutional partnerships.
Motivated by an interest in social mobility and her own past experiences to help encourage less traditional students to apply for higher education, Alice's role as Pro-Vice-Chancellor (Access, Participation and Student Experience) focuses on ensuring the University attracts students from a wide range of backgrounds and supports them during their studies, reporting on progress to external bodies and regulators. She also has executive-level responsibility for a number of teams including Marketing, Admissions and International, Student Services, Wellbeing, Learning Services (library and disability support) and Campus Services.

José Lopes, Pro Vice-Chancellor (External Affairs)
José has responsibility for building relationships in both the public and commercial sectors, promoting the full breadth of the University's work and activities to external stakeholders, businesses and employers.
Employers' skills priorities and performance expectations heavily inform our current and future curriculum development. This equips our students with the best quality and range of skills and talents, to benefit them and wider society. Employers also inform the quality and range of our employment support and apprenticeship services, delivered by José's team of dedicated specialists to students and alumni.
In his previous role with the West Midlands Combined Authority, José was responsible for strengthening collaboration with the regional business community. He aligned and drove enthusiasm and effort around meeting regional skills priorities to enable participants to achieve more collectively. An engineer by background, José spent 30 years in the automotive sector, taking the lead on programmes to develop the technical skills and competencies of staff, including new graduates, and also on the creation of degree apprenticeship routes.
José is a Chartered Manager and Companion of the Chartered Management Institute, as well as a Chartered Engineer, with fellowships of both the Institution of Engineering and Technology, and the Institution of Mechanical Engineers.

Rosa Wells - FE Principal and Dean of STEM
Rosa Wells is the Executive Dean of the School of Engineering, Digital and Sustainable Construction. Rosa is a highly experienced engineer who has dedicated her career to education and training. She is passionate about providing students with the skills and knowledge they need to succeed in STEM sectors. 
In her previous role, Rosa was leading the Greater Birmingham & Solihull Institute of Technology, working closely with engineering employers and education partners to establish a state-of-the-art learning factory in the city centre accessible to all engineering learners across the region.
Rosa is deeply committed to making a positive impact on the lives of her students and is constantly seeking new and innovative ways to improve their learning experience. Her impact and expertise have been recognised in the award of a Technical Teaching Fellowship in 2021. 
Rosa works closely with leading sector bodies such as Women into Science and Engineering, STEM Learning and the Royal Academy of Engineering to ensure best practice is embedded within our work with learners, schools and employers.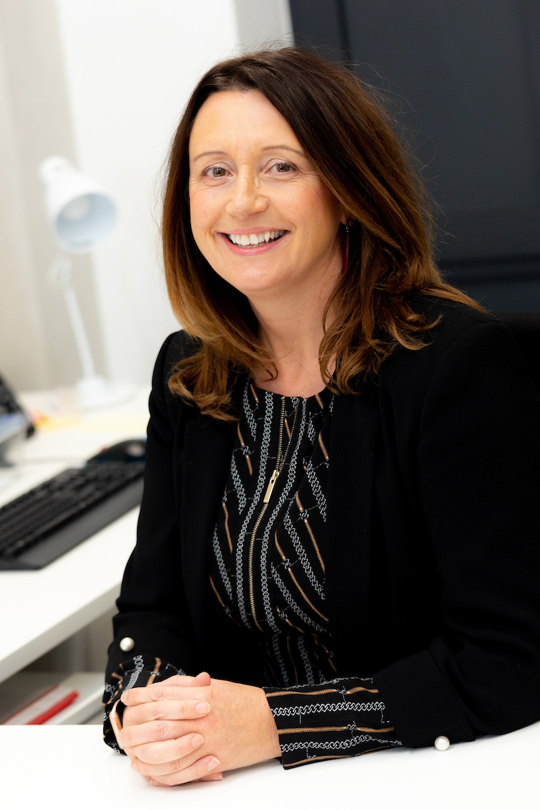 Dr Anne Coufopoulos, Executive Dean - School of Health, Sport and Food

Anne is currently Executive Dean at University College Birmingham, leading the School of Health, Sport and Food. She has held a number of academic roles over the past 23 years within higher education, with the past seven years being in senior leadership roles, and is also a Registered Dietitian.
Previously Anne was Associate Dean (Enterprise and Innovation) in the Faculty of Health and Life Sciences at Coventry University. Externally Anne is a Trustee of the charity HENRY, which supports the whole family to make positive lifestyle changes to ensure babies and young children get the best start in life. She is also a trustee of the Institute of Health Promotion and Education.
Much of Anne's academic and research work over the years has focused extensively on vulnerable and hard-to-reach groups of society, reflected in her publications, consultancy and advisory work in these areas. She continues to engage in research through the supervision of a number of PhD students working within food, nutrition and poverty/homelessness.
Anne is also very much engaged in the health and wellbeing of the workplace and led the health and wellbeing theme of the Coventry and Warwickshire Business Festival between 2017-19. She also has a keen interest in coaching and mentoring and holds a Level 7 CMI Coaching and Mentoring qualification.

Dr David Paulson, Executive Dean - Business School 
As Executive Dean of the Business School, Dr David Paulson oversees the departments of Business and Enterprise, Hospitality and Tourism, and Creative Industries. Previously, David was Professor of Practice in Leadership and Management at Queen's University Belfast, following an earlier career serving in international management roles with the US multinational General Electric and as managing director of SMEs supplying international commercial customers.
His PhD at Cambridge University was published in 2023 as Family Firms in Postwar Britain and Germany: Competing Approaches to Business. It compares the historic performance of West Midlands SMEs and their German Mittelstand counterparts and argues for the importance of supportive ecosystems, particularly in relation to skills and leadership development – all areas in which University College Birmingham makes a significant regional contribution.  
David was previously a member of the Northern Ireland Productivity Forum and now serves on the Advisory Panel for the Business Commission West Midlands. He is committed to further developing the University's range of courses for UK and international students, including business professionals who want to enhance their personal effectiveness, and working closely with the region's business community.

Professor Gill Brown - Executive Dean School of Psychology
Gill is the Executive Dean of the School of Psychology, which offers a strong suite of applied programmes at both undergraduate and postgraduate levels and supports the employability skills of future psychology graduates. She previously worked as Head of the School of Psychology at the University of Bolton and has worked in higher education for over 15 years in both psychology teaching and leadership roles.
Prior to her academic career, Gill worked within the prison service providing psychological services to offenders and held the position of treatment manager of an offending behaviour treatment programme. She also has experience working within youth offending services and alongside forensic community mental health teams.
Her particular research interest is disparities in health service needs and treatment provision for ethnic minority groups, and her leadership of academic, research and treatment teams has allowed for the practical application of psychology, winning her the British Psychological Society (BPS) national award for innovation.
She also sits on the education and training board within the BPS and holds external roles relevant to curriculum development and quality enhancement and assurance.

Mark Payne, Executive Director of Finance and Corporate Services
Mark was appointed in February 2021 and is the Executive Director of Finance and Corporate Services. He leads the support services of Finance, MIS, Estates & Facilities, DICE and IT, and the development and implementation of the University's accommodation strategy on behalf of the Vice Chancellor. As well as advising the EMT and Governors on strategic finance and resources matters, Mark also has oversight of the University's strategic risk register.
Mark started out in local authority finance in 1983, obtaining the ONC and HNC (in Business and Finance) and AAT in 1988, before qualifying as a chartered accountant in 1992. He spent a number of years in the private sector with KPMG before becoming a regional director at the Learning and Skills Council. He held senior leadership roles in two FE Colleges in Nottingham and Coventry for over 20 years before joining the University. As well as being a Chartered Accountant, he has obtained a MA and a MPhil from University of Warwick.