By Rosie Ginday
Share post:
Life is sweet for a UCB professional cookery graduate who has forged a successful career making French macarons.
Rosie Ginday's beautiful baking has earned her a growing reputation, whether it is producing colourful weddings towers, corporate gift boxes or lavish shop displays.
The patisserie chef has secured a deal to sell her macarons in John Lewis's flagship store at Grand Central in Birmingham city centre.
Rosie runs Miss Macaroon in Hockley, just a mile from the kitchens where she honed her skills as a pastry chef.
The business, which she set up with £500 of her own money, allows her to combines her creative flair, her love of confectionery and social outreach work.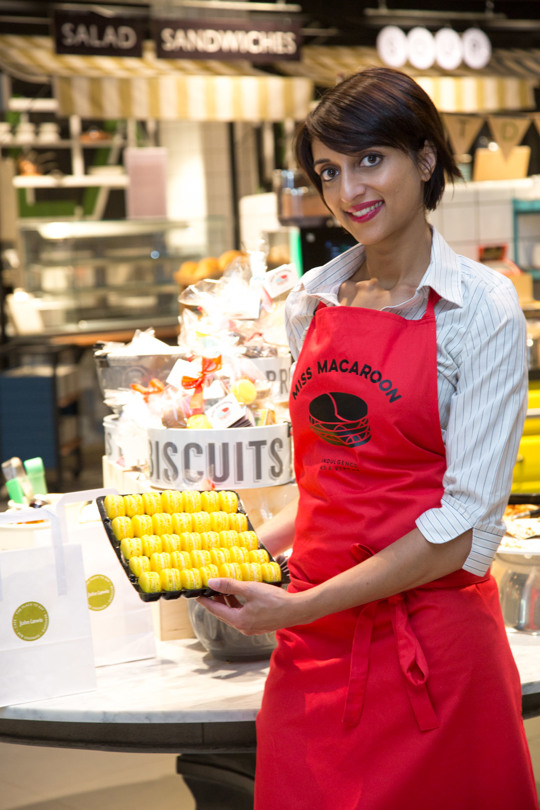 Nothing stands still, whether it is developing a new range of seasonal flavours or looking at new business opportunities.
Rosie took Level 2 and Level 3 professional cookery at UCB after graduating from Leeds Metropolitan University with a degree in fine art. At the age of 24, she was older than most of the students in her year group, who were predominantly school-leavers, but she settled in quickly and loved the classes and lectures.
"I loved the variety," says Rosie. "I remember going to the butchery and getting experience there, working in the Atrium restaurant, preparing a whole monkfish. You don't often get those opportunities."
She recalls meeting visiting chefs, the excitement of taking part in competitions and her love of the chocolate course.
Armed with her new skills and confidence, Rosie worked at Michelin-starred Purnell's restaurant in Birmingham before moving to the city's Hyatt Regency. She enjoyed being given free rein to develop her ideas in the hotel's pastry section and finally took the plunge and launched Miss Macaroon in 2011.
Rosie now supplies macarons to top restaurants, coffee shops and a high-end retailer in addition to her online shop. Her current range features 23 flavours including Classics (strawberry, pistachio and salted caramel) and a Seasonal collection.
For more information about Rosie, please visit