By Amy Whelan
Share post: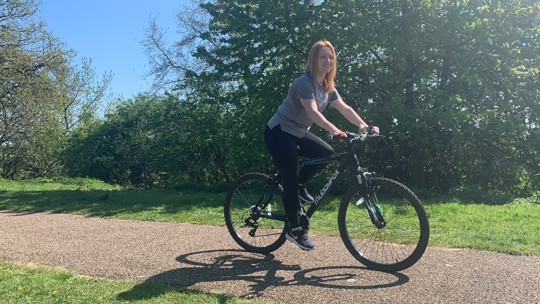 Amy Whelan
Sport and Physical Activity Level 3
Forging a career in sport science  
Amy used her college course as a springboard to go to university, something she had never considered before her time at University College Birmingham. 
She said the experience inspired her to make the move into higher education and today, she is working towards a degree in sport and exercise science at the University of Portsmouth.
"College gave me the ability to build the foundations and the confidence to take that leap of faith," she said.
Amy had countless unique opportunities during her course, including a visit to the sports science facility at St George's Park, something she said only top athletes normally get to experience, snowboarding and rock climbing lessons and an educational trip to the Lake District.
"And there is no way I could have afforded to put myself through a Level 2 gym instructor qualification. This opened a lot of role development doors.
"The support I had, both in and outside the classroom, was unlike anything I've ever experienced. I always had difficulty completing work due to small traits of dyslexia, but my tutors, support staff and academic skills centre staff, they cannot do enough for you.
"If sport is what you want to do, University College Birmingham is definitely for you."