By Luísa Jardim
Share post: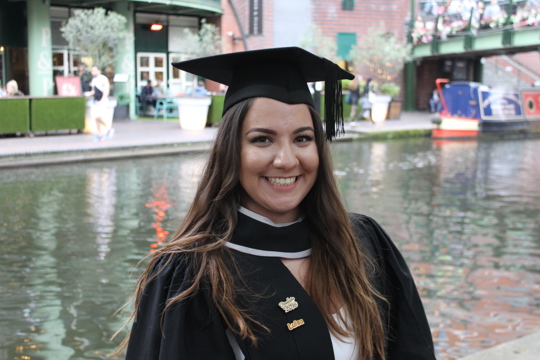 Luísa Jardim
International Tourism Management BA

International management specialist
Luísa secured a position as a reservations account manager for the Hilton group before she'd even finished university and was snapped up as operations manager for Jurys Inn on graduation.
Today, she manages a multinational, multidisciplinary telemedicine IT support team across Europe, the Middle East and Africa (EMEA) for Sitel, ensuring healthcare professionals across the world have access to critical data to care and are connected to both patients and colleagues.
Her degree was instrumental in her success and she made sure she did her research first.
"I knew that my choice of university would define my career path," she said. "I could not be happier with my decision. The course offered such a diverse selection of modules that opened a variety of doors and opportunities, not only in my field of study, but in countless industries.
"It left me confident in my ability to manage not only a tourism company, but also hotels, travel agencies and hospitality departments.
"Being able to practise with real-life companies and scenarios, it was the opportunity of a lifetime, from the knowledge and experience I acquired, the lecturers and the people I met to the memories I made, both on campus and in Birmingham."