April 2020
Larisa's Story
By Larisa Pavel
Share post: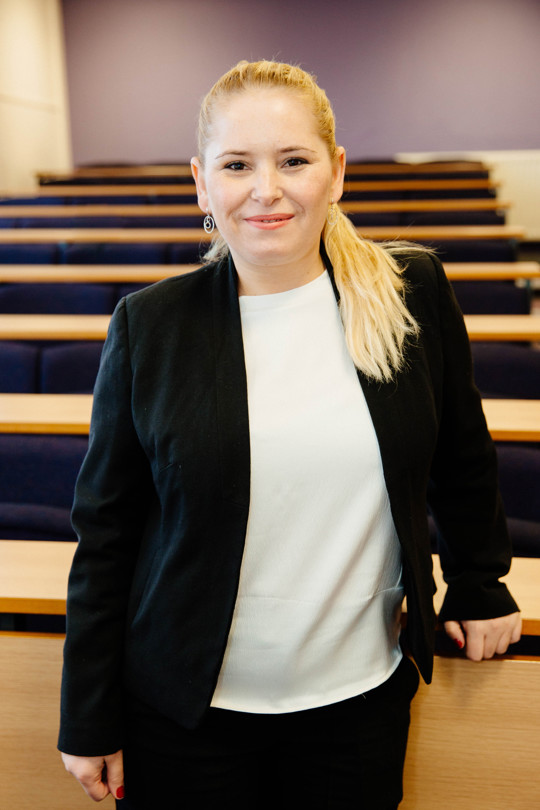 Larisa Pavel
Health and Social Care BSc (Hons)
Graduate teaching assistant
With a calling to help society's most vulnerable, Larisa is now passing on her knowledge to those who also want to make a difference in health and social care.
Romanian student Larisa was working as a crew trainer for a fast food chain while bringing up a young daughter when she took the plunge and enrolled at University College Birmingham.
Gaining her degree and currently completing her master's in Learning and Teaching, she is now inspiring others as a graduate training assistant (GTA) for the University's School of Education, Health and Community.
In this role, she supports teaching and seminar groups alongside those who brought out her own passion for the subject and desire to teach others.
"At the start, I thought I was going to be a social worker, but during my degree, I discovered a much broader field of employment," said Larisa.
She added: "I was very nervous about studying in the UK, but at the open day, the lecturers were so personable, taking the time to listen and explain everything.
"If you'd told me where I would be now when I lived in Romania, I wouldn't have believed it. My lecturers really inspired me, I couldn't have asked for more."