November 2021
Javier's Story
By Javier Fernandez
Share post: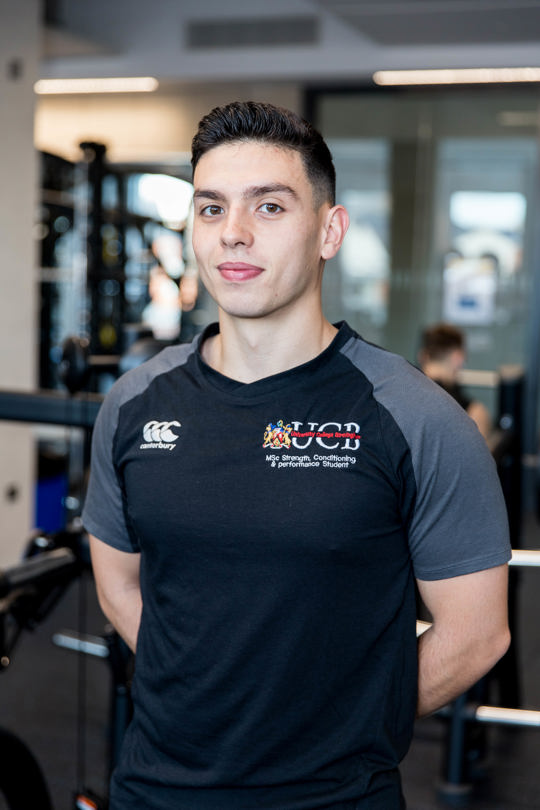 Javier Fernandez
Strength, Conditioning and Performance MSc 
Working with top professional football clubs
Javier had always wanted to study his passion of sport and was won over by the courses at University College Birmingham and its fitness facilities.   
During his BA (Hons) in Sport and Fitness Studies at the University, he had undertaken a placement at a professional football club and realised his calling.
"It gave me confidence and the ability to put concepts into practice," he said. "But I realised I had to get better in multiple areas and expand my knowledge to become more prepared as an industry practitioner. A master's would give me an even greater opportunity to succeed." 
During his MSc in Strength, Conditioning and Performance, Javier had placements as a strength and conditioning coach for both Birmingham City and West Bromwich Albion FC's academies. 
Other highlights included an "incredible" trip to St Georges Park and the opportunity to get involved in fitness tests, field sessions and pool recovery at the England national football team's training facilities. 
"Without the links I made though the University, it would have been impossible to find two work placements and obtain really valuable experience for when I completed the course," he said. 
"My lecturers always got involved in our academic development, and the facilities are perfect if you want to study in a similar environment to an elite sports club." 
He said the University made him feel at home as soon as he arrived from his home country of Spain. "Being such an international institution helped me make friends from all around the world and understand different cultures," he said. 
"Having worked with the two academies in Birmingham and academies in Spain before I came to the UK, I would now like to use the knowledge I gained on my master's and the connections I made to set up a new international football tournament alongside the University."