By Ellie Stokes
Share post: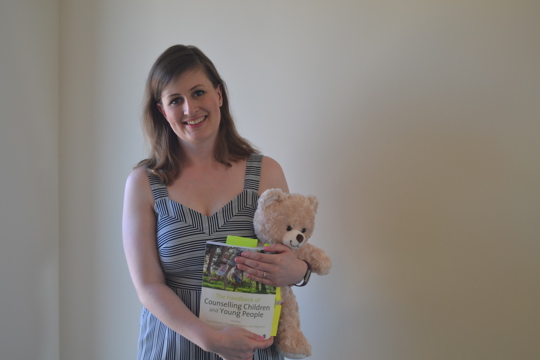 Ellie Stokes
Education and Learning MA

Studying her master's degree in Learning and Teaching* proved a truly eye-opening experience for Ellie.
Having previously completed a bachelor's degree at University College Birmingham, she decided to continue developing her skills and knowledge on her postgraduate course – and discovered just how many doors were open to her on completing her qualification.
One of those doors has led Ellie towards a career in counselling, training to provide bereavement support for children and young people.
"Being on the course helped open my eyes to how learning and teaching can apply to a variety of different settings, beyond nurseries, schools and universities," she said.
"It also helped me build on the knowledge and understanding I had gained through my BA, which I've now been able to apply to my counselling course."
Ellie also described how the facilities at University College Birmingham had provided an ideal environment for her studies.
"I spent a lot of my time working in the study areas in McIntyre House," she said. "We also had space to do collaborative work and lots of computers for research and assignments, as well as a really nice café.
"It was handy having these facilities as it felt like I was being really looked after throughout my studies."
*Now Education and Learning MA