April 2020
Andrea's Story
By Andrea Kaderavkova
Share post: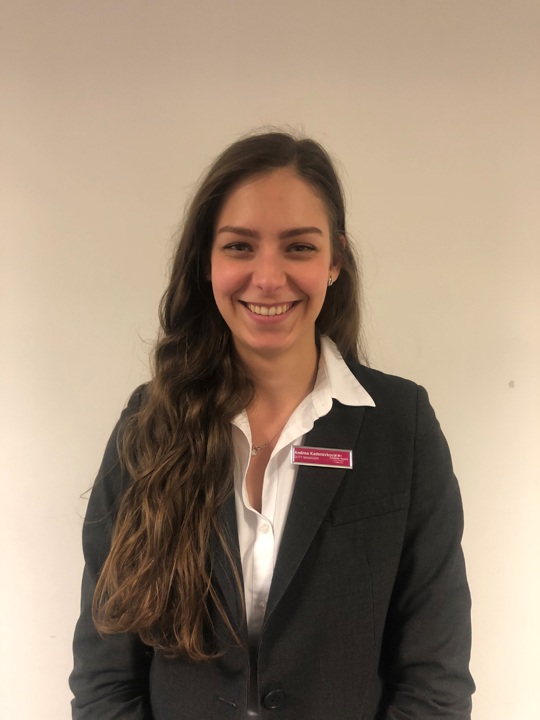 Andrea Kaderavkova
Hospitality and Tourism Management BA (Hons)

Andrea's course placement with Crowne Plaza Hotels not only gave her real-life work experience, but led to her becoming a senior supervisor with the leading hotel chain.
She has now been working for its flagship hotel in Birmingham since 2015, when she did her placement in her second year.
"I was promoted to supervisor during my placement year and gained enough experience to keep the position afterwards," she said.
"Now, as senior supervisor, I am responsible for the whole food and beverage team – the rota, HR administration, service standards and keeping our scores up. It's about giving staff all the support they need, while understanding the pressure of management."
Andrea, who also went on a residential trip to Vienna during her course, said her degree was vital.
"When I started, I didn't have a clear idea of what I wanted to do. As we went on, it showed me what I was good at, what I am passionate about and what would be the right career path for me.
"The practical sessions in the kitchens were crucial. Understanding what goes on in the kitchen and how chefs work helped me massively at my workplace. The amount of guest speakers we had was also priceless."