By Nicola Brady
Share post: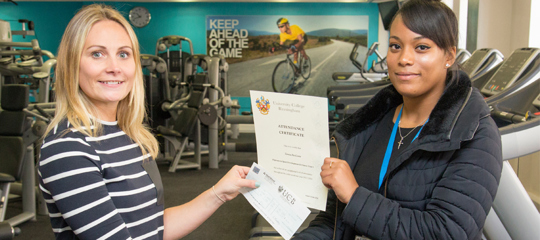 Nicola Brady
Assistant dean and course lecturer
With a BTEC in sport herself, Nicola knows just how invaluable this grounding is to make your mark in the industry.
"Having been passionate about sport from an early age, this allowed me to manage my training and competition load and education. From this, I went onto study Sport Science at university, where my knowledge of the sports industry expanded.
"From nutrition to psychology, I was able to apply key aspects of my learning to my sporting practice and discovered that I enjoyed coaching and teaching sport to others."
Nicola completed her PGCE in Secondary School Physical Education, going on to teach PE in a local secondary school before joining University College Birmingham, delivering a variety of sports-related subjects.
She said this college course covered more than just fitness.
"You will be fully prepared for a career within the fitness sector, managing clients, supporting clients with injuries and strength and conditioning," said Nicola, who also has a master's in psychology.
"You will also have the opportunity to undertake additional qualifications to enhance your professional practice, so you really stand out from the crowd.
"Our elite facilities enhance the experience and ensure students have a head start when applying for job roles."