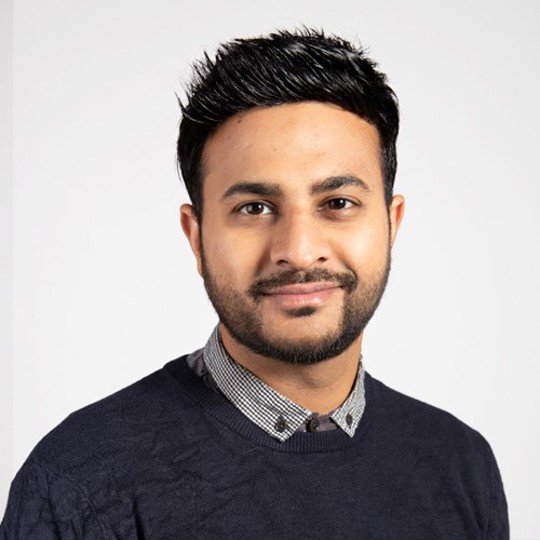 Sunny's Profile
Academic qualifications
BSc, MSc
I have an undergraduate degree in Psychology and a master's degree in Health Psychology. I have experience working within an NHS setting, having previously been employed in the bereavement support services at both City and Sandwell Hospital. 
I joined University College Birmingham in November 2012 and gained experience in supervising students' final year projects. Over the years I supported the academic staff with facilitating seminars, marking and assignment support. In 2019, I was fortunate to assume the role of module leader in Psychological Perspectives on Holistic Health, while also supporting the academic staff with other modules. In April 2021, I joined the Health and Social Care (HE) teaching team full time.
Academic Skills 
Psychological Perspectives on Holistic Health 
Contemporary Research for Enquiry 
Supporting Individuals, Families and Households 
Public Health 
Foundations of Health and Social Care 
Promoting Health and Wellbeing 
Developing Academic Skills 
Lifespan Development 
Contemporary Social Issues 
Safeguarding Children and Young People in Practice 
Research interests and scholarly activity
I am particularly interested in health promotion and the implementation of interventions to facilitate behaviour change. Moreover, I have a keen interest in attachment styles and the consequences of poor attachment on an individual's behaviour and future relationships. I have undertaken two large-scale research projects, the first looking at the impact of stress on decision making. The second research project investigated the impact of self-affirmation and goal planning on smoking cessation.
I am a 'telephone befriender' for those with visual impairment who attend the Beacon Centre for the Blind in Wolverhampton. Generally, the individuals that I befriend are of old age and have age-related visual degeneration. 
I also occasionally support with the facilitation of events for the National Deaf Children's Society and offer support and guidance to parents of newly-diagnosed deaf children.