August 2019
UCB students join programme to develop ambassadors for Birmingham's Commonwealth Games
Students at UCB have taken part in a new pilot project aimed at inspiring young people in Birmingham to become ambassadors for the city ahead of the Commonwealth Games.
Launched by education charity EmployabilityUK, the Inspiring Young Birmingham programme has been designed to help young people discover their talent and stand out from the crowd.
With the end of July marking just three years until Birmingham plays host to the 2022 Commonwealth Games, EmployabilityUK is seeking to develop more than 1,500 young ambassadors, helping them to gain employability skills and prepare for interviews for jobs and voluntary opportunities connected with the Games.
A group of 12 UCB students attended the first event in the programme at McIntyre House in June, hearing from a range of employers and presenters as well as attending interactive workshops.
Among those speaking at the event was trainer and author Alan Matthews, who delivered a talk on 'the A-Z of Super Confidence', as well as training and recruitment specialist Susanne Virtanen presenting on how to 'Be Your Best You'.
The students also had the chance to meet with business people and get tips on CVs and communication, as well as creating a vision board to depict their dreams, hopes and ambitions for the future.
Another workshop is being planned which will be held at UCB in the autumn.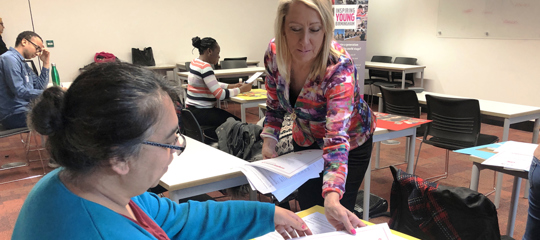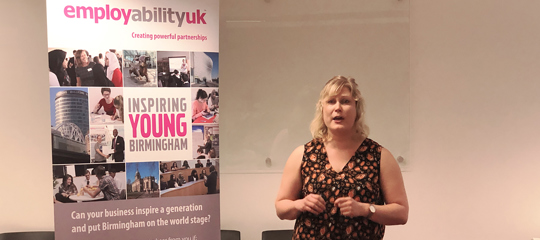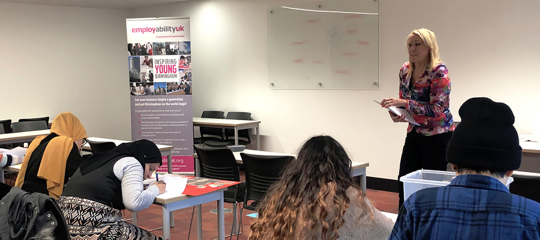 Diane Vernon, CEO of EmployabilityUK, said: "Over the next three years EmployabilityUK will find the seeds of potential in more than 1,500 young people and make it grow. This will prepare them not only for their future as adults but also to be first class ambassadors for Birmingham when we welcome the world to our amazing city.
"This was the very first session of the Inspiring Young Birmingham pilot, working with young people from across wider Birmingham to help them to be 'Games Ready'.
"They were a fantastic group of motivated students who really brought the session to life. We're looking forward to seeing them again in the autumn."
For more information about the Inspiring Young Birmingham programme, visit the EmployabilityUK website.
If you are interested in getting involved in the 2022 Commonwealth Games in Birmingham or are considering a career in the sports and events sectors, UCB offers a wide range of work placements and opportunities for you to gain valuable industry experience. To find out more, visit our hired@UCB employability, careers and placements service.