June 2018
UCB proud host of RACA Annual Awards of Excellence
Eight top pastry chefs pushed themselves to the limit in UCB's kitchens yesterday by the Royal Academy of Culinary Arts (RACA) Awards of Excellence (AAE) pastry final - described by the organisation as "the most prestigious award available to young professionals in the hospitality industry today".
The award, which is an examination rather than a competition, demands contestants score an average mark of over 70% to gain the title.
Four separate tasks, starting with afternoon tea pastries, followed by petit fours, a sugar presentation piece and a health, hygiene and sustainability challenge, the contestants used the widest possible range of skills in the gruelling five-and-a-half hour final.  
"This is an incredibly important award for those wanting to make a mark on the industry," said Yolande Stanley, RACA Fellow and AAE judge.
"People who have won this award have gone on to do incredible things over the years. Standards are very high and candidates have to have done very well to win. It's always exciting to see what these young chefs are capable of."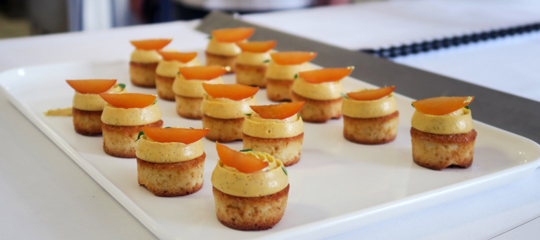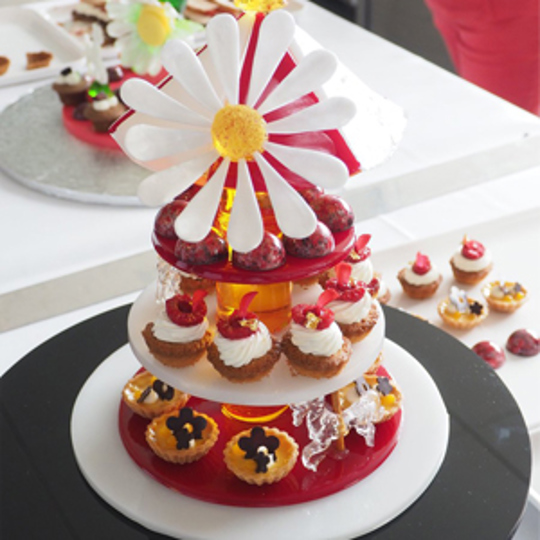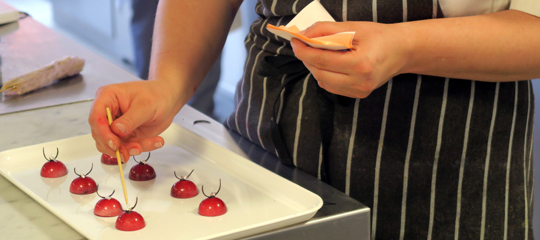 Open to anyone working full-time in the industry aged between 20 and 26, just eight candidates made it to the awards' final yesterday after a demanding semi-final at the University in February.
The highest scoring winner, to be announced at a Gala Presentation Dinner next month, will receive a range of prizes worth over £2,000 including a set of MAC knives, Meyer cookware and work experience at Heston Blumenthal's three Michelin star restaurant The Fat Duck.
Ten judges, including respected pastry consultant Sarah Hartnett and Kofi Addai-Mensah MCA, oversaw the work of the eight finalists, who hail from acclaimed patisseries including Harrods, Michelin-starred restaurant 21 and Raymond Blanc's two Michelin star restaurant and hotel Belmond Le Manoir aux Quat'Saisons.
"The exciting thing about this round is that, because it's an award, contestants are not competing against each other, they are simply working to hit the highest possible standard they can," said AAE judge and executive pastry chef at the Balmoral Hotel Ross Sneddon.  "It's possible that everyone here could win. We wish them luck!"