July 2017
UCB Business School delivers multi-million pound strategy for engineering firm
A group of students from the Business School at UCB delivered their pitch on the strategy for the CRUSER® project to the Executive team of Hayward Tyler Group after just 3-weeks of analysing the Global Engineering Group.
The project, estimated to be worth over £470 million, aimed to help the firm diversify its portfolio and revenue streams.
Oliver Buhlinger, Group Technology Engineer, was very grateful for the partnership and is already looking forward to the next big project between HTG and the Business School.
"I would like to express my gratitude to you all for making this 3-week collaboration project between Hayward Tyler Group and University College Birmingham Business School such a success.
A big thank you to the students for producing such outstanding work in their holiday period. We were all impressed by the quality of their work and their professionalism during the presentations and Q&A sessions."
The Chief Commercial Officer of Hayward Tyler Group, Dr Colin Elcoate, congratulated the students for their outstanding performance and underlined the need for this type of collaboration with enterprise-led universities like University College Birmingham. 
"I was delighted to host a group of exceptionally talented students from University College Birmingham at our Luton Centre of Excellence. The students presented their strategic vision for the our Cruser product, including a digital media campaign."
"The winning team will now join our commercial team for an extended internship. It's always great to engage with such talented young students who never fail to provide fresh insight and new thinking."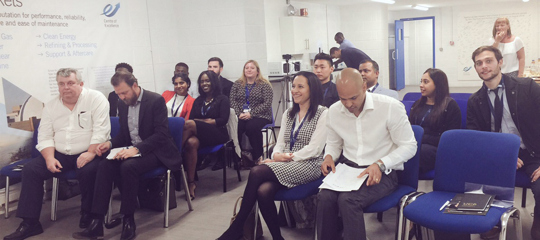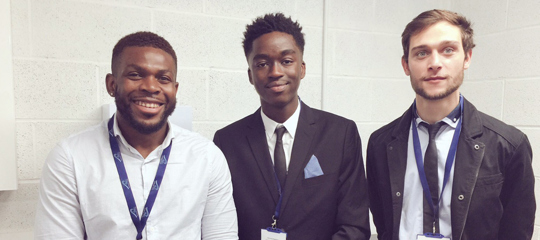 Dilshad Sheikh, Dean of UCB's Business School, looks forward to more collaboration between the two organisations.
"This collaboration between the two organisations is testament to UCB's aim of exposing our students to life changing experiences that enhance their learning and boost their employability and competitiveness in the local and international graduate markets. 
"We will welcome the opportunity to provide our expertise to further support the vision of Hayward Tyler Group. Our CMDA programme was designed to address the specific training and upskilling needs of small and large organisations. We are conscious of the challenges of firms and so we work alongside them to fit into their schedules."
Speaking on behalf of the Engineering firm, Sue Henshaw, UK Talent Development Manager and Dave Murray, Chief Operations Officer, thanked Affi and Dilshad for making this partnership possible.
Established in 1815, Hayward Tyler is a specialist engineering group which designs, manufactures and services performance-critical electric motors and pumps for high pressure, high temperature applications in the harshest environments across the global energy industry.
UCB's Enterprise Management course is accredited by the University of Birmingham.
Find out more about UCB's Business School.