September 2021
Tourism students share post-Covid plans for rural recovery in UNWTO competition
By Darren Campbell
Share post:
A team of University College Birmingham students have shared fresh ideas to boost post-Covid tourism in a picturesque Midlands destination as part of an international competition.
Five students on the University's tourism courses competed against rivals from around the globe this summer in the Tourism and Rural Development Challenge for the United Nations World Tourism Organisation (UNWTO) Students' League.
Finishing 10th out of more than 100 higher education institutions worldwide, the team developed a tourism marketing campaign promoting the Shropshire market town of Church Stretton, and even had the chance to present their ideas to the town mayor for possible future collaboration.
With the coronavirus pandemic severely impacting upon many rural communities that rely on tourism activity, the team were challenged to put forward proposals for how to support recovery of the sector within their chosen destination, all while keeping in mind the UN's Sustainable Development Goals.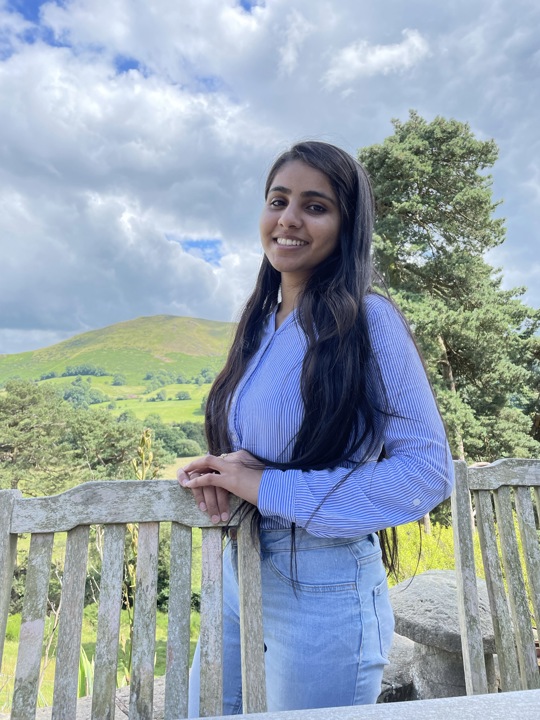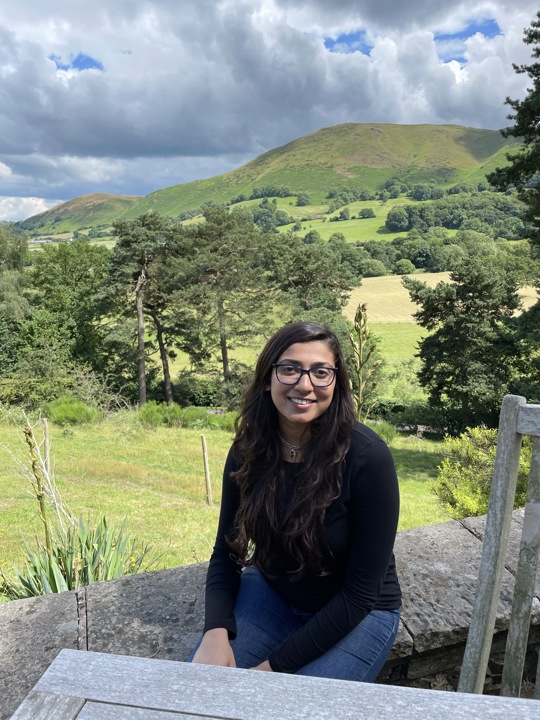 Jyoti Verma and Khushali Patel visited Church Stretton to meet with local residents as part of their research
Having first been required to produce a quality video representing the University in order to enter the competition, the students then had to produce a report explaining their proposals for Church Stretton – ranging from social media promotion and collaborating with tourism organisations in Birmingham to developing volunteering opportunities for town residents and educational opportunities for local schools.
Team member Jyoti Verma revealed how her International Tourism Business Management BA (Hons) degree at University College Birmingham had helped her in developing proposals with the team.
"We had already studied the UN Sustainable Development Goals within our modules," she explained. "This was really helpful because we could take what we learned and put it in the report."
As part of their project work, the students visited Church Stretton and talked with members of the local community, while they also met with the mayor Andy Munro (pictured top of page) to discuss their ideas.
"The students brought a fresh perspective to the challenges of managing tourism in Church Stretton, and several of their ideas had an immediate application"
'Do something real'
Jyoti, who graduated from her course this summer, said the opportunity to apply her tourism training by working with a real destination for the competition had been a valuable experience for her future career journey.
"All five of us on the team are really proud of taking part in this competition, and using the real-life skills and doing a presentation for the mayor is all part of the experience," she said.
"We can learn for our assignments and write thousands of words, but doing this project meant we could take that full stop off and do something real.
"It's also special that we have done something for University College Birmingham before we graduate."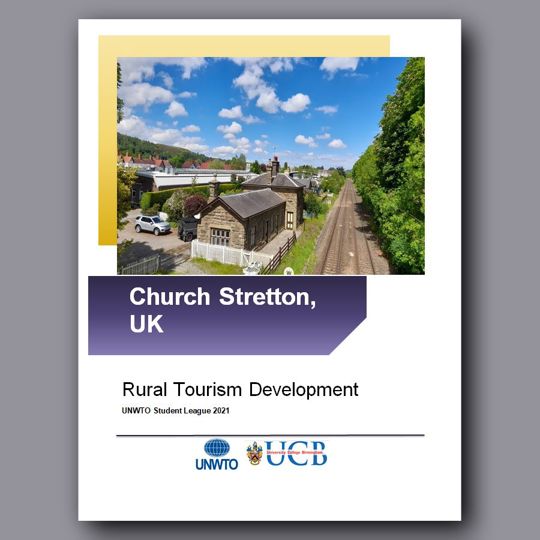 Khushali, Jyoti and the three other members of the team had to produce an 8-page report detailing their ideas for Church Stretton
The team's efforts could yet have a bigger impact beyond their studies too, with the students having discussed future collaboration with Church Stretton Town Council on boosting tourism in the area.
Andy Munro, chair of Church Stretton Town Council, said: "The students brought a fresh perspective to the challenges of managing tourism in Church Stretton, and several of their ideas had an immediate application.
"I was particularly impressed by the idea that tourism campaigns need to be focused on local residents to sell the benefits of tourism to them as well as the more traditional 'come to Stretton' model.
"I look forward to welcoming them to a full council meeting to present their findings."
Tourism lecturer and team mentor Simon Faulkner praised the students' achievements in the UNWTO competition, and encouraged future students to follow in their footsteps.
UNWTO Student League Tourism and Rural Development Challenge: Team UCB
"As a teaching team, we are incredibly proud of the students who represented University College Birmingham so well in this competition," he said. "They demonstrated extremely high standards of research, innovation, communication and teamwork in devising a strategy to develop rural tourism in Church Stretton.
"This strategy was voted the 10th best out of over 100 competing universities worldwide, which is a fantastic achievement. I look forward very much to supporting future students in this endeavour during the upcoming academic year."
University College Birmingham offers a wide variety of undergraduate, postgraduate and college courses for anyone interested in working within the areas of tourism, hospitality and aviation.
Discover the full range of courses within our Department of Hospitality and Tourism.
Check out our latest news stories