December 2022
Blog | Drinks to try over the holidays
By Arron Baker
Share post:
The holidays are here, and it's time to get in the merry spirit! We all love to fill ourselves with treats more than ever at this time of year, so why not? You deserve it!
What a year it has been, so let's relax, sit back and pour ourselves a drink. I have got you covered for that. Here is plenty to choose from!
Baileys hot chocolate
Baileys Irish Cream and hot chocolate are combined to create Baileys hot chocolate. Hot chocolate that has been purchased or a hot chocolate mix can be used to prepare it, but handmade hot chocolate is better!
The preparation only takes five minutes, and the flavour is vibrant and creamy. The beauty of this drink is putting in marshmallows, whipped cream, caramel, flavoured spreads and maple syrup which are just a few of the add-ins.
Check out the recipe here.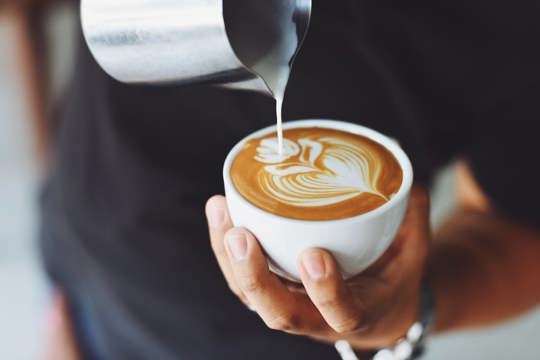 Pumpkin spice latte
The ingredients for a pumpkin spice latte include milk, pumpkin spice sauce, espresso that has been freshly brewed, whipped cream, and a topping of cinnamon, ginger, nutmeg and cloves.
The flavour of the pumpkin spice latte is a cross between winter and fall. This beverage might serve as a memory of winter's chill or of autumn's changing leaves as they fall from the trees. One yearns for a warm, comforting beverage because winter is chilly and gloomy.
With the first sip of the warm pumpkin spice latte, one is filled with satisfaction. As soon as one holds the hot cup of latte in their hands, the warmth spreads throughout their body, and a strong pumpkin aroma is immediately noticeable. It resembles a taste-filled winter paradise.
Check out the recipe here.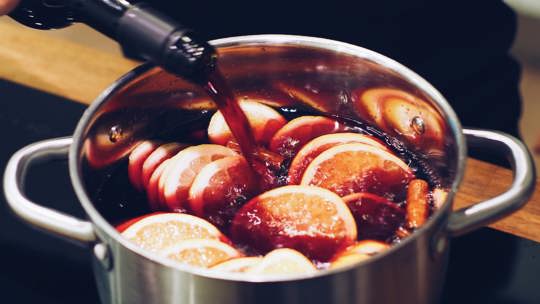 Mulled wine
Mulled wine, commonly referred to as spiced wine, is a hot or warm alcoholic beverage that is typically created with red wine, various mulling spices, and occasionally raisins. It is a customary libation during the winter, particularly around Christmas. In Europe, especially in Germany, Christmas markets frequently serve it.
Spiced wine can contain elements of fruit, tartness, sweetness and smokiness. However, this cocktail's warm characteristics are more robust because of the additional ingredients.
Check out the recipe here.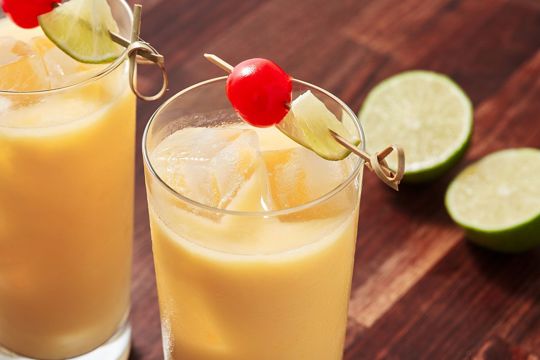 Snowball cocktail
The 1940s saw the creation of the snowball drink, but it wasn't until the 1970s that it gained popularity. Advocaat, lime juice, and lemonade or soda are combined to create a snowball drink, although there are little variations, such as adding cinnamon or toasted marshmallows.
Advocaat is a creamy beverage that, to those who are unfamiliar with it, tastes like a fruity custard with a bit of additional spice.
Check out the recipe here.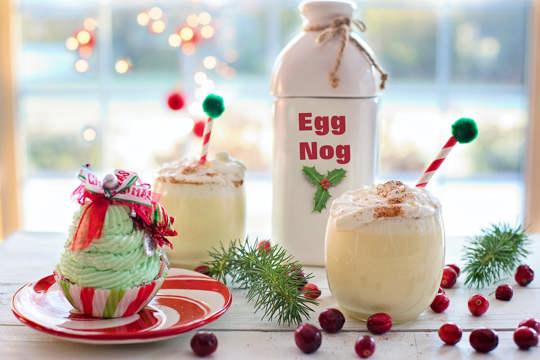 Eggnog cocktail
The creamy traditional cocktail eggnog is a staple of the winter season. There are numerous competing theories about the drink's etymological origins, many of which are lost in the history of eggnog. The term could have come from an Old English word for strong beer.
Taste shifts from the taste of melted ice cream to a more prosperous, warmer, and slightly bitter flavour that is more complex.
Check out the recipe here.