September 2017
Star student and 'outstanding' mentor celebrate sweet success at baking industry Oscars
It's not just Jessica Dalton's amazing cakes and bakes that are on the rise, while UCB College of Food Assistant Dean Dawn Gemmell can whisk off on her retirement as an official inspiration to others over the sweetest of careers.
Jessica, a BSc Bakery and Patisserie Technology student, won The Rising Star Award at last night's national Baking Industry Awards – the industry's equivalent of the Oscars.
Dawn, who has made and presented celebration cakes to three generations of the Royal family, took home the Outstanding Contribution to the Baking Industry accolade.
Both received their awards from TV and stage star Denise Van Outen in front of more than 700 industry guests at a Wild West-themed ceremony at Mayfair's London Hilton.
Pie's the limit
The pie's now the limit for brilliant apprentice baker Jessica, aged 21, who has been invited on a trip to Switzerland by awards sponsor Rondo and, on the back of her win, secured work placements with some of the biggest names in the industry.
"I wasn't expecting to win and was so shocked when they read out my name, completely overwhelmed," said Jessica, who has make chocolates for Sophie, Countess of Wessex, and won The Bakery Trainee Challenge and The British Society of Baking Trophy at this year's Alliance for Bakery Students and Trainees awards (ABST).
Samantha Dowle, also an Assistant Dean of UCB's College of Food (Bakery), said Jessica had what it took to make it big in the industry.
"Jess is not only a gifted baker, but is tenacious, from finding work placements to engaging on social media," she said. "Students have the jigsaw pieces, but don't necessarily know how to piece it all together without the picture on the box.
"Jess, however, sees the bigger picture and is proactive in creating opportunities. We are immensely proud of her, as we are of fellow UCB student Megan Roberts, who also made the finals in the Rising Star category."
Having studied bakery at Level 1 at University College Birmingham, Jessica has worked her way up through all the levels to a degree. She now works in the bakery at the University, with stints at craft bakeries and Bettys of Harrogate.
Her ultimate goal is to teach and inspire the next generation of bakers, following in the footsteps of mentor and lecturer Dawn.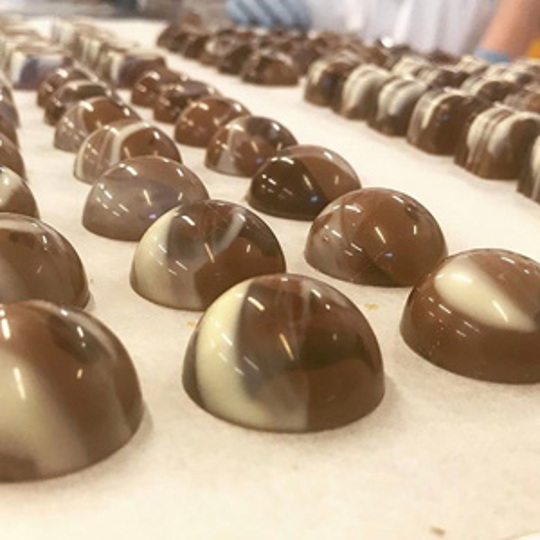 Dedicated Dawn
Dawn, a specialist in bakery, confectionery, sugar art, design and decoration who presented a spectacular cake for baby Prince George to the Duke of Cambridge in 2013, was nominated for her award for her "inspiration, her caring attitude, her desire to tap the very best in every individual, lecturer or student."
Colin Lomax of Rank Hovis was one of many to pay tribute to Dawn, who is retiring this year after 38 years. "Not only has she a very warm personality and a real passion for the industry, she has a genuine desire to help people.
"However, the real measure of her success is the many hundreds of students who have gone through college and benefited not only from her taught skills, but also the development of their own personalities for the future."
Recognising Industry Excellence
 Now in their 30th year, the annual Baking Industry Awards – which are run by British Baker magazine and organised by William Reed Business Media - are the premier event in the UK bakery calendar, recognising industry excellence.
 Prizes are awarded across 11 categories, including Speciality Bread Product, Celebration Cake Business and Bakery Manufacturer of the Year.
 Vince Bamford, editor of British Baker, said: "The Baking Industry Awards highlight the passion, creativity and care that shapes Britain's fantastic baking industry.
 "I would like to thank everyone involved in making the awards possible; our sponsors, our expert judges and, of course, the brilliant bakers and businesses we are delighted to be able to honour with this event."