January 2019
Stage and TV star Richard Shelton returns to UCB ahead of Frank Sinatra show in Birmingham
A former UCB student is appearing on stage in the city this week in a critically-acclaimed show about Frank Sinatra.
Multi-award nominated actor Richard Shelton stars as the legendary singer in Sinatra: RAW, which is currently on a four-night run at Birmingham's Old Joint Stock Theatre.
It's a homecoming of sorts for former Emmerdale star Richard, who now lives in Los Angeles, but originally grew up in Wolverhampton before coming to UCB as a 16-year-old in the 1970s and graduating in 1981.
And, ahead of his show on Wednesday night, Richard decided to take a trip down memory lane with a tour of the Summer Row campus.
"I just remember having lots of fun and being very, very happy," he said of his time at UCB. "I'm very fond of those days."
Richard originally began pursuing a career working in hotels, studying an OND in Hotel and Catering Management before moving onto a further course accredited by the HCIMA – now the Institute of Hospitality, through which many of UCB's current courses are still accredited.
After completing a nine-month placement on his course at London's luxury Grosvenor House Hotel, he spent several years in the industry working in the capital as well as the Middle East, and taking on a director role with InterContinental Hotels.
But, even while still at UCB, Richard was also exploring a further interest in acting alongside his studies, appearing in a production of Cabaret at The Crescent Theatre.
He went on to star as the murderous Dr Adam Forsythe in ITV's Emmerdale for two years, while he is known to TV audiences in the US for his roles in Jane the Virgin and House of Lies, as well as appearing in a string of other film, TV and stage roles.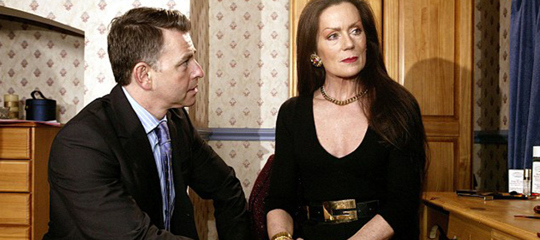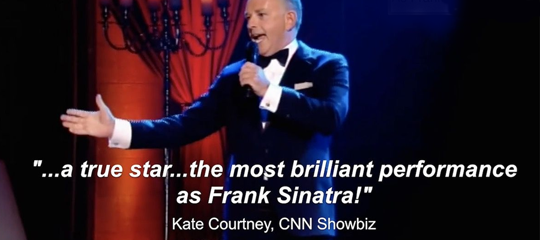 Despite his change of career, Richard said he will never forget the confidence and life skills he developed through his placement and studies at UCB – experiences which have continued to help him flourish as an actor.
"It was a very well-rounded experience," he said. "It's not just what you learn in the classroom. It's what you learn interacting with other people.
"I was at Cambrian Hall and I'm still friends with people from my college days. It was a very cool, progressive atmosphere."
Richard also highlighted the importance of UCB's long-standing focus on helping students gain real-world experience in industry through work placements.
"When I went out into industry, I was confident with the background I'd been given," he said. "I'm a big believer in practical application. You can't learn everything from college – you have to go out into the world.
"In those days, I had to work nine months of my course on industrial release. The college got me my placement, and that really was the start of my global hotel career.
"When I graduated, I was way ahead of the game, because I had practical experience. That's as relevant today as it was for me then."
Find out more about Richard playing Sinatra in Birmingham.
Find out more about our current range of hospitality courses here.