September 2021
Sports therapy undergraduates help to combat lockdown lethargy with new clinic
By Melanie Hall
Share post: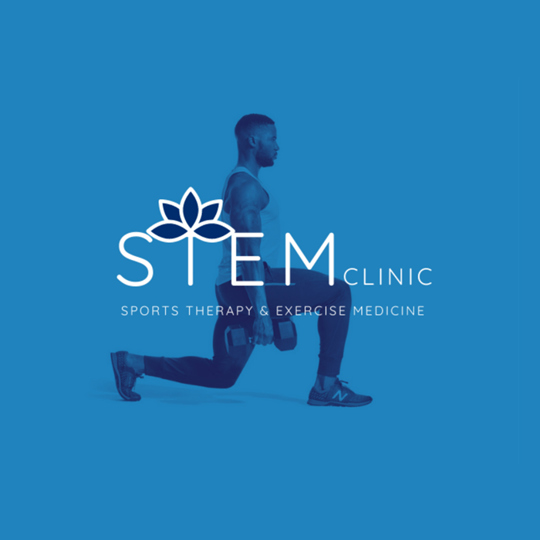 Final year sports therapy students at University College Birmingham are helping to beat lockdown lethargy with a new clinic set up to support their studies. 
Face-to-face sessions at the student-led Sports Therapy and Exercise Medicine (STEM) clinic at the University's Summer Row and Moss House campuses will get underway from Monday 1 November, while virtual sessions are also available from Monday 11 October. 
Open to the public, the clinic's services include injury assessment and advice, injury rehabilitation, health and physical activity assessment and advice, movement and posture guidance for working from home and exercise plans. 
Appointments are now open for both face-to-face and virtual sessions. 
Lecturer Lee Young, who oversees the clinic and supports the student practitioners along with the rest of the sports therapy teaching team, said it was an opportunity for people to get expert support and guidance at the fraction of the price of a commercial clinic.
"The clinic is, ultimately, designed to give students the opportunity to get real-life experience with helping patients to manage their health, wellness and recovery from pain and injury," he said.  
"They are, however, final year undergraduates already working out in industry and are supported by our experienced teaching team, many of whom have worked with top-flight teams and athletes. 
"We know that people are feeling the brunt of lockdown lethargy and suffering the effects of a makeshift office, and these highly-skilled students can help support business professionals and the wider community in achieving more active and pain-free lifestyles."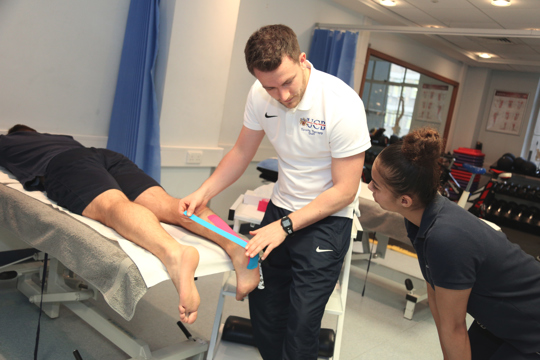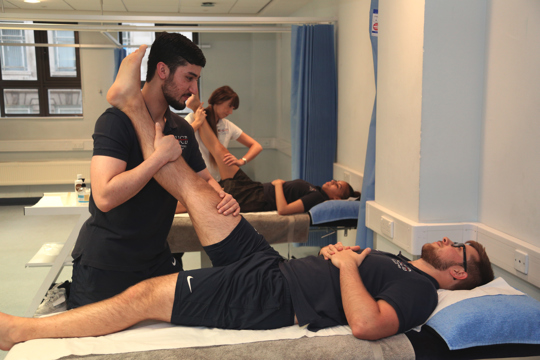 The STEM sessions will take place in the University's purpose-built sports injury and massage clinics, part of a wider investment of £130 million into facilities.  
To book an appointment and to find out more about how both physical and virtual sessions work, email stemclinic@ucb.ac.uk  
Find out more about our Sports Therapy BSc (Hons) and the other college and degree level courses within our Department of Sport and Nutrition.
Check out our latest news stories