November 2018
Specialist Hair and Media Make-up students collaborate for AW 18/19 fashion lookbook
This week saw a selection of our Specialist Hair and Media Make-up students working alongside the up and coming ethical and ecological clothing brand Positive Outlook Clothing. As part of the SHMM team's fashion links, and after a strict round of applications, 4 students were selected to take part in the full day editorial look book shoot.
After being given a full client brief and working to mood boards and make-up designs, the students worked together with their models to create a set of looks that fully represent the brand's natural but stylish aesthetic.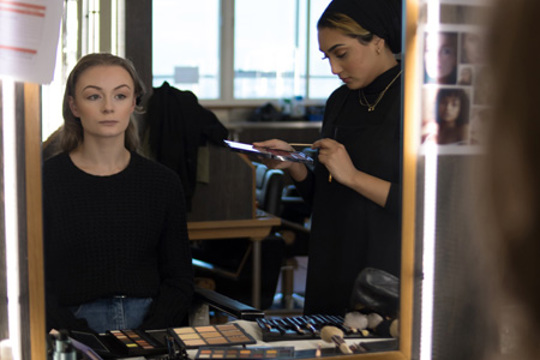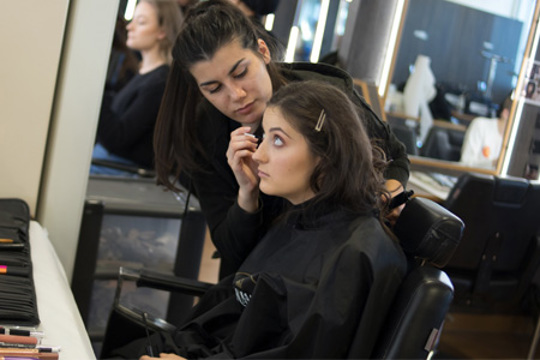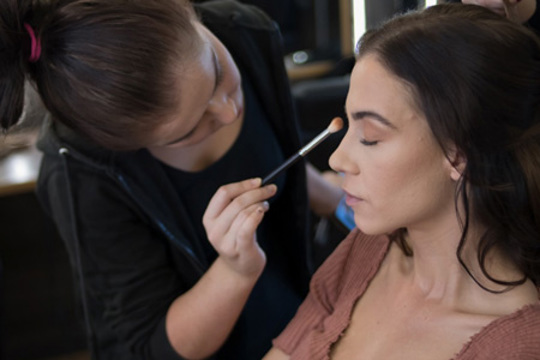 Once outfits were chosen, the crew went out to the streets of Birmingham to capture new images set for the 18/19 AW look book to be used on the company's website and social media accounts.
Organised by Sophie Sheridan (GTA – Specialist Hair and Media Make-up) and photographed by Steve Underhill (Lecturer – Specialist Hair and Media Make-up) the shoot is the first of many collaborations that are being introduced to further develop the department's ties with fashion brands and to give students opportunities to develop their portfolios and networking within the industry.