March 2018
Specialist Hair and Media Make-up newsletter: Issue 4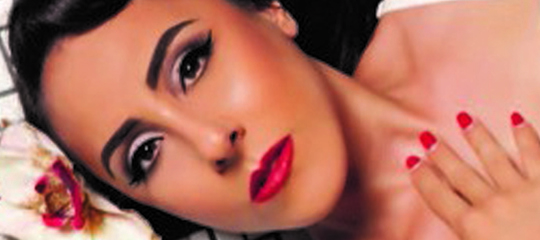 Make-up in Manhattan graduate Kari jets to New York
Working as a freelance make-up artist for the past four years, Kari has travelled all over the UK working with many brands, photographers and fashion stylists. This year, she was lucky enough to work alongside a photographer on a series of photoshoots in New York.
I have worked with pin-up and boudoir photography extraordinaire Claire Seville for the past two years. Together we have worked with some of the biggest models on the pin-up scene, as well as collaborating on vintage makeovers and themed shoot days. When Claire landed a book deal she asked me to assist with the hair and make-up on as many shoots as possible, giving me great experience of a start-to finish project.
Claire's publishing company arranged to launch her book at the 2017 Viva Las Vegas Rockabilly Weekend, a major event in the USA attended by over 7000 people. Alongside this, a tour was announced to promote the book after its launch. We travelled through the UK starting in Edinburgh and ending in Exeter, completing shoot days in over nine different cities in gorgeous vintage inspired locations. The highlight of the whole trip was finishing the tour with a glamorous five day shoot in New York, followed by a few days exploring the city.
Work in this industry tends to be very fast-paced. As we usually shoot seven models per day, I generally only have one hour to complete hair and make-up per person - but luckily my degree taught me to thrive under the pressure. The contemporary perspective on classic hair and make-up looks on SHMM's Period Hair and Creative Fashion modules have also been invaluable to my work, giving me the confidence to approach photo shoots with my own unique style and technique, as well as the speed I need to pull them off in time.
Touring the UK and visiting America were great experiences from start to finish, and seeing my work in an internationally published book has given me a great sense of achievement. I'm excited to see where my creativity will take me next – thanks to my degree, it could be anywhere.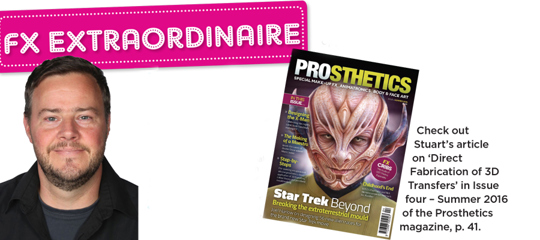 Interviewing Stuart John Conran : SHMM Lecturer and Special FX Extraordinaire
What made you want to get into this industry?
My love of all things to do with prosthetics and special effects stems from a fascination I had with the Hammer horror films shown on late night TV when I was young. At around the same age, my parents took me to the cinema to see Star Wars, and afterwards I spotted a small display of the film's costumes in the foyer. It was then the penny really dropped for me that everything in these amazing films had been designed and created from scratch by real people – and that maybe that was something I could do, too.
Who are your biggest inspirations?
The make-up artist Dick Smith, known for his ground breaking work in The Exorcist (1973) and The Godfather (1972), has always been a big inspiration for me. My parents got me the Dick Smith Horror Make-up Kit for Christmas when I was seven. After that, I didn't stop experimenting and creating – it completely changed my life. I would create all kinds of make-up looks from my favourite films on myself, friends and family.
What was your big break?
I was still really into make-up while I was at school, where I often helped out with theatre productions and made masks for friends. Eventually my school careers office arranged an interview for me with a local newspaper, which in turn was noticed by a local film making group. They got in touch asking if I wanted to help out on a short student film, and I jumped at the chance. I kept in touch with the person who created the masks for that project and he later recommended me for a job on a feature film he was about to work on. I interviewed with the special effects make-up company responsible (Image Animation), showed my portfolio and got the job as a trainee on the 1987 cult film Hellraiser. It was an amazing opportunity.
What advice would you offer to students hoping for a career in prosthetics?
The crucial elements to a career in prosthetics are building and maintaining your skills, contacts, and portfolio. It's also important to make the most out of opportunities when they arise - be up for anything! Due to the freelance nature of the business it can be difficult to get that first step in, but keep in mind that every job offer, interview or CV sent is a contact for potential future employment. There is heavy competition for work in this industry, but the dynamism of today's film and TV business also means there are always new and exciting opportunities around the corner.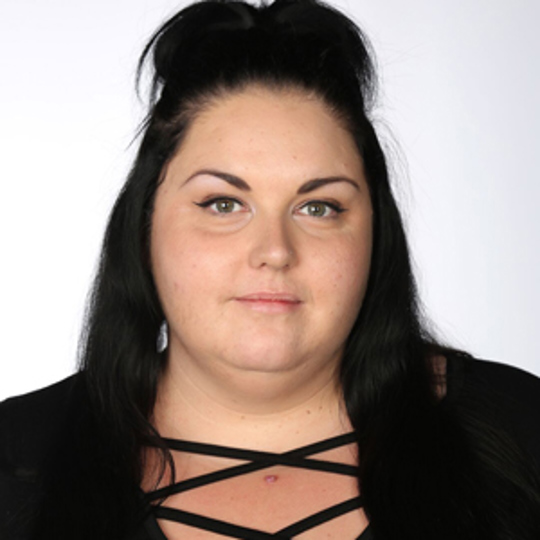 "I have been working with hair and make-up for about seven years now."
Amy Murray
I first completed my NVQ Level 2 and 3 in Hairdressing, and a Level 3 Diploma in Theatrical Special Effects, Hair and Media Make-up before progressing on to graduate with a 2:1 in Specialist Hair and Media Make-up.
While studying and working I have built up my own freelance business. Some of my previous jobs include working at London Fashion Week, the Photography Show at the NEC and the Wedding Channel on Sky TV.
I regularly do bridal/special occasion hair and make-up for clients and have a close group of photographers that I often work with on fashion photo shoots. Our mentors are trained to understand that it is a two-way, confidential relationship. Every mentoring relationship is different, but each will present the opportunity for both mentor and mentee to learn from each other.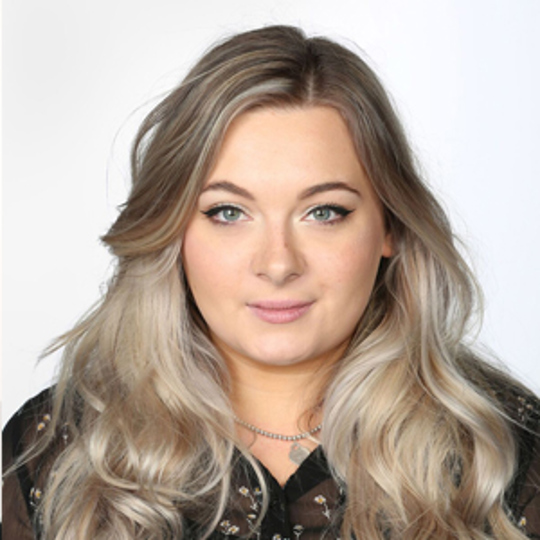 "Having taken A-levels in Textiles, Photography and Art & Design, my passion for make-up first came from an interest in art."
Megan Tate
I am still fascinated by the influence that art, fashion and make-up have on each other.
Since graduating, I have continued to build my portfolio and freelance business, producing a variety of work ranging from bridal make-up and hair, to collaborations with stylists. As a GTA, I enjoy being passionate about the modules and helping students reach their full potential.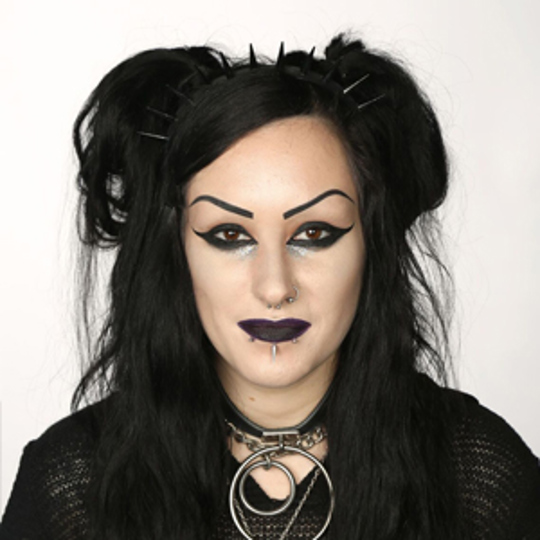 "I first became interested in make-up and hair when I discovered my love for art in art therapy sessions as a teenager."
Joanna Stokes
From there I went on to do Level 2 and 3 qualifications in hair and make-up, and finally went on to complete a BA in Specialist Hair and Media Make-up here at UCB. 
I also set up my own freelance make-up business and gained experience working in all sectors of the industry. My true passions are special effects, horror and creative avant garde make-up and hair work. I also make headdresses that I sell on Etsy and have taken part in several national competitions, including the 2016 UK NYX Face Awards.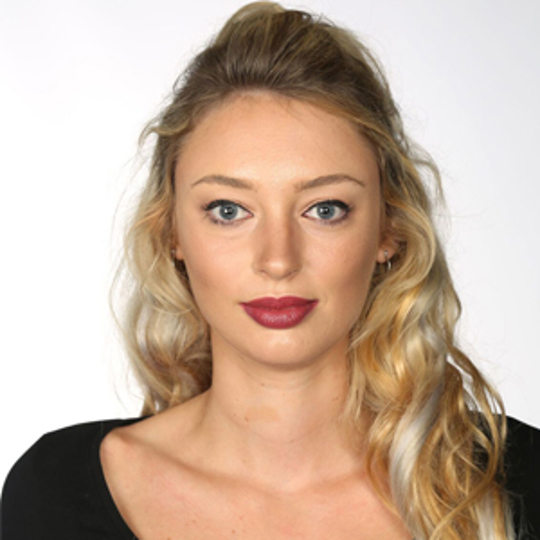 "I came into the make-up industry four years ago when I started my BA in Specialist Hair and Media Make-up at UCB and began freelancing, but before that my interests were focused towards art and design."
Sophie Sheridan
I have relished working in all aspects of the industry, from bridal to film work, using all the hair and make-up skills I gained from my degree and the industry experience that went along with it.
Some of my main achievements to date have been working on War of the Worlds, various online and TV advertising campaigns including, one for Dyson, as well as working on London Fashion Week, Disney's Nutcracker and The Four Realms, which is due for release this winter!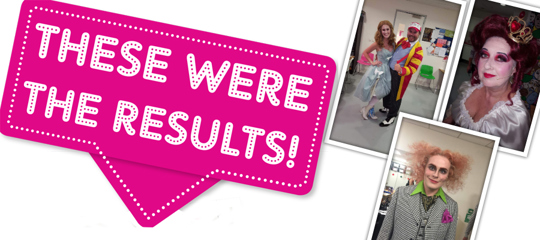 At the beginning of the summer break, six students across SHMM took part in a theatrical placement opportunity alongside Andrew Whiteoak, former head of wigs at the Birmingham REP theatre. 
The REP regularly hosts themed Gala events, and it was up to Justine Burgess, Ripley Dale Gulston, Katarina Horvatic, Sophie Jesson, Mica Scott and Nicole Taylor to transform actors into characters from Alice in Wonderland.