January 2018
Placement life's a peach for students Emma and Hannah
Culinary Arts Management students Emma Davies and Hannah Smith chose an unconventional route when it came to their placement year, opting away from the traditional restaurant scene in favour of respected gastropub company Peach Pubs.
Over halfway through their 45-week placements, both Emma and Hannah have more than made their mark at the company, landing star blog posts about their progress on Peach's website.
Hannah, whose placement is at the Almanack in Kenilworth, is thriving in a bustling kitchen providing an ever-changing breakfast, lunch and dinner menu to diners.  
"I've learnt a range of recipes, improved my knife skills, and have grown in confidence" wrote Hannah on her featured blog post. "I've also leant to trust my instinct and not doubt myself – which is something I've struggled with in the past."
20-year-old Emma was thrown straight in the deep end at her placement with Peach, assisting in a hectic kitchen with up to nine professional chefs.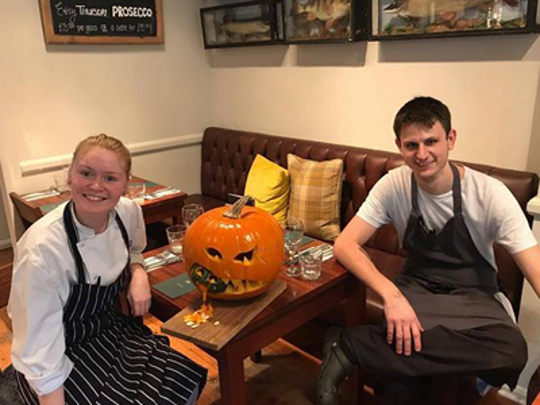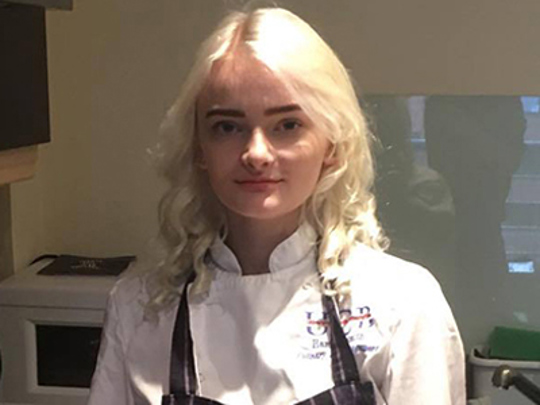 "It's pretty busy all the time, relentless," confessed Emma, in a blog entry detailing her rise to stardom at The Fishes pub and restaurant, Oxford.
"I chose Peach because I had never worked in a pub before and wanted to do something different. It's been great so far – I've had the chance to learn how to run the entire pub, not just how a kitchen works."
Peach Pubs were awarded 45th in the Sunday Times Top 100 Best Companies to Work For in 2017, as well as the Best Employers in Hospitality. "Both Emma and Hannah are doing fantastically," said Natalie Cash, Peach Pub's recruitment manager who visited UCB for an employment fair last year. "When students like them join our company, they receive a lot of training and can expect to progress very quickly."
"I would definitely return to Peach in the future," added Emma, who dreams of travelling the world exploring different cuisines when she graduates. "The three most important things I'd say you need when on a placement like mine are knife skills, respect and, most importantly, a willingness to learn."