December 2022
New Safer Partnerships Hub to provide engagement with local police on campus
By Darren Campbell
Share post:
A new dedicated hub has been opened at University College Birmingham where students will be able to meet and engage with local police officers as part of a collaboration with West Midlands Police.
The Safer Partnerships Hub has been set up inside the University's Summer Row campus building, providing a space where students can talk to officers and get to know the local policing team.
The hub also holds a range of useful leaflets and documents offering advice on safeguarding, wellbeing and other services available to the University College Birmingham community.
Opened for the first time this week at an official launch on Tuesday, the hub is the product of two years of collaborative work between the University's Safeguarding Team and West Midlands Police, with additional involvement from the Guild of Students.
"It shows how policing and the University can work together to make sure all students feel safe"
Police Liaison Officer David Dargie, who supported on the hub's development, said: "We always had this vision of a collaborative working space with police alongside peer-to-peer support from the Guild, offering bespoke advice and help for young people. 
"If students have got a question, they can come and ask the officers and PCSOs working from there – it offers easy access, as well as familiarising them with the presence of police around campus." 
Jacqueline Duggan, Deputy Designated Safeguarding Lead at University College Birmingham, said: "We want our students to know that the police are approachable and here to support them and build relationships, as are the University's Safeguarding team. 
"Come and talk to us – we want you to feel able and confident, knowing we are here to help you and offer advice and guidance wherever possible." 
In pictures: Launch of Safer Partnerships Hub at Summer Row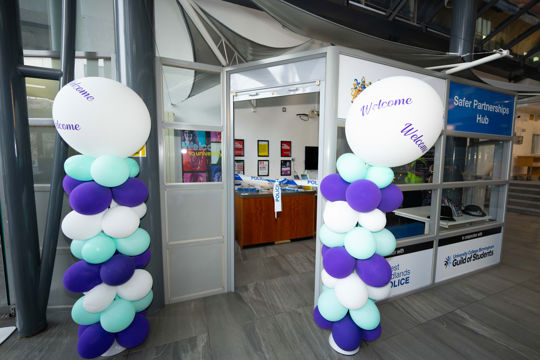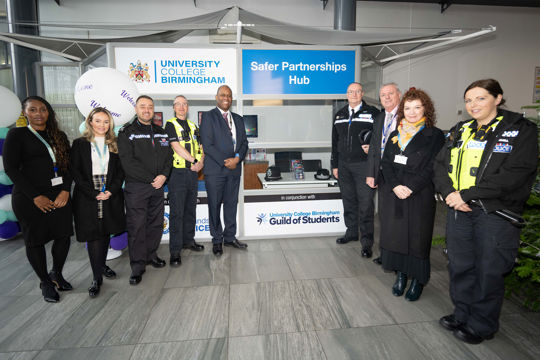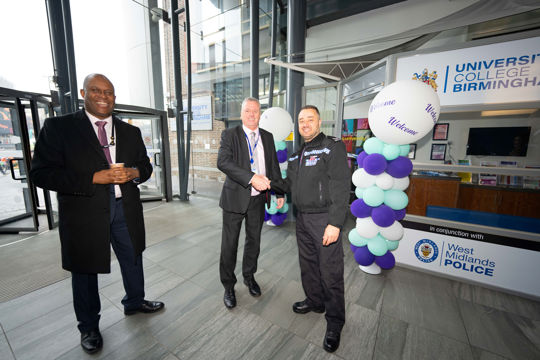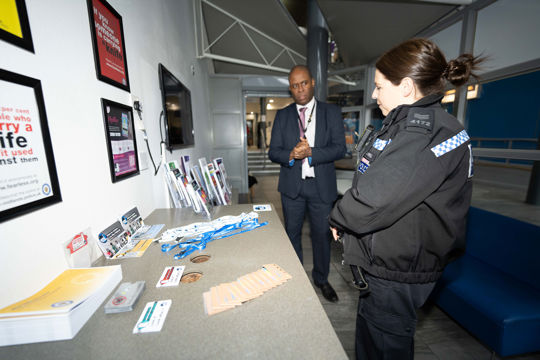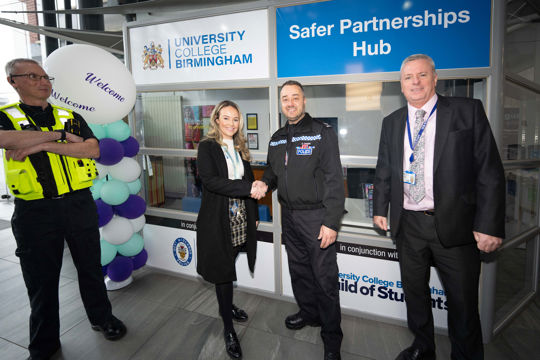 Occupying the former Guild of Students space within the Summer Row reception area, the Safer Partnerships Hub will also serve as a drop-in location for West Midlands Police officers and PCSOs to work on campus as well as accessing other facilities.
Matt Ward, Assistant Chief Constable at West Midlands Police, said: "I want to pay tribute to both the local neighbourhood officers and the University for coming together to make this happen.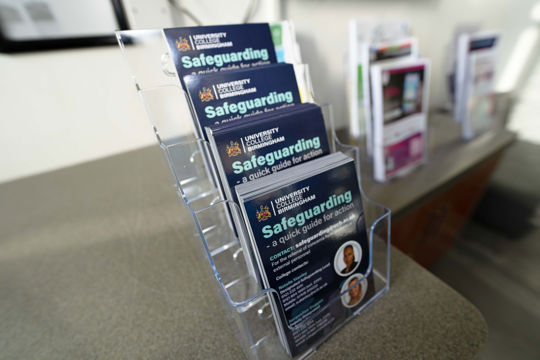 "It shows how policing and the University can work together to make sure all students feel safe and have a place to go where they can ask questions, discuss concerns and ensure they have a fantastic student experience. 
"It also gives them the opportunity to find out more about West Midlands Police, to see what we do day-to-day and what our job is about. 
"To have a dedicated hub like this, which is not just about policing but working directly with the University and the Safeguarding team, is really special." 
Vice-Chancellor and Principal Professor Michael Harkin, who officially opened the hub on Tuesday, said: "The new Safer Partnerships Hub offers an environment where our students can feel confident and comfortable to go and talk to police officers, discuss issues and receive advice. 
"University College Birmingham is committed to ensuring the safety of our students, and we are glad to be a part of West Midlands Police's goal to make Birmingham a very safe student city.
Check out our latest news stories