March 2021
Kali gets teeth into role as new head of Birmingham College of Food
By Melanie Hall
Share post:
The first female head of the University's renowned Birmingham College of Food has shared her plans to work even closer with the regional food and hospitality industry in her exciting, but challenging, new role.
Responsible for a team of 30 and departmental operational strategy, Kali Davidson has already spearheaded the launch of the university's new Food and Hospitality Hub @UCB, a training hub jam-packed with vital support for professionals struggling due to the pandemic, created in partnership with the NEC Group. 
"We have great links with industry, but I want to reach out further, make even more relevant links," she said. "In normal times, I eat out a lot, and there are so many new, exciting places in Birmingham – Dishoom, the new Grand Hotel, incredible street food businesses – and I think it's important for us to work with these.
"If you really want to be a chef or in hospitality, I don't think you should be hesitant to enrol on a course – people will always want to eat out"
"It's incredibly frustrating and unfortunate what's happened with the pandemic, but when we come out the other side, we hope there will be plenty of opportunities to explore. Short courses and team building events, wine tasting, globally-inspired cookery masterclasses, and helping businesses train their future hospitality workforce.
"We have amazing lecturers, including Anthony Wright – the only chef lecturer in the UK with a Master of Culinary Arts, who also led Team UK's campaign at the prestigious Bocuse d'Or."
As well as showcasing the University's "wonderful, talented" students to businesses for both placements and paid work, Kali said it was also crucial for students to hear from industry during their studies to understand the sheer scope of what they could achieve.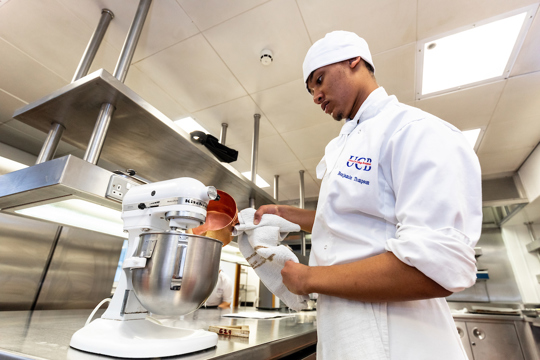 "You go to places like Fumo, Tattu, Marco Pierre White's, which are always rammed, and you'll find students we've taught working there," she said. "But we need to be talking to more executive chefs and managers about collaboration – guest speaking, for example."
To achieve this, Kali will be working with the department's head of higher education, chef lecturer Lewis Walker, to ensure there are excellent enhancement and enrichment opportunities for students and the curriculum is engaging and industry-focused.
The mission has already started, with chef lecturer Richard Taylor organising guest speakers such as Michelin-starred chef Adam Smith, a University College Birmingham graduate, to talk to students and recreate dishes in their own kitchens over Zoom every Thursday since the last lockdown began.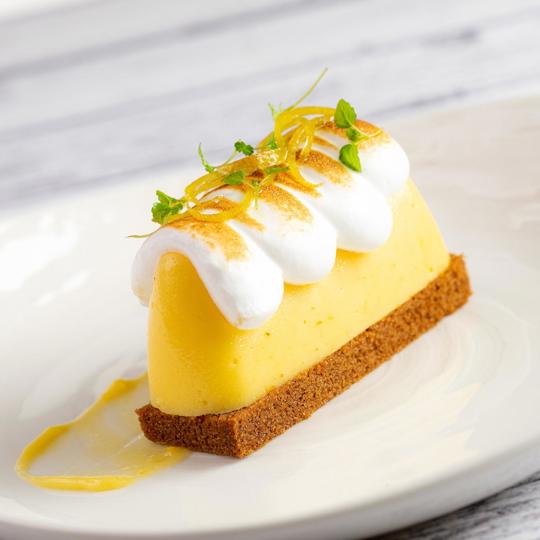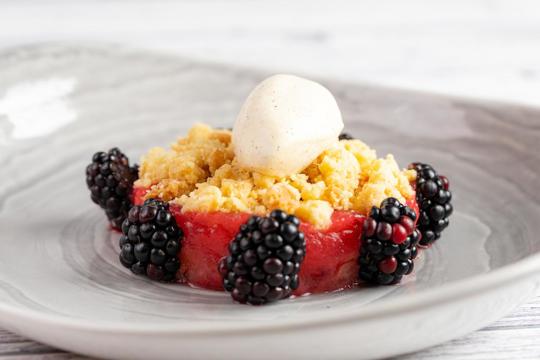 And as a hands-on head, Kali – who will continue to teach pastry skills on further education and degree courses – has even been teaching students how to make authentic Indian food over Zoom herself, her last session a masterclass in how to make chicken curry, pilau rice, keema peas, dhal and derivatives of chapati.
In terms of whether students should be apprehensive about entering the industry right now, Kali said: "If you really want to be a chef or in hospitality, I don't think you should be hesitant to enrol on a course – people will always want to eat out.
"And after working hard to ensure students have been able to learn their skills online, we are, thankfully, able to resume face-to-face teaching this week, which is fantastic.
"Cooking is a special skill, a life skill, and while it can be a mad industry, we all love it."
Find out more about degrees, college courses and apprenticeships within the Birmingham College of Food.
To find out more about how the department can help your business, email Kali at K.Davidson@ucb.ac.uk 
Check out our latest news stories