November 2015
Junior gets a head start for a graduate career
Junior Owolabi is a third year BA Events Management student with a promising career in events management waiting for him when he graduates. 
"I've always been interested in events. I chose UCB because its Events Management course really focused on the events industry and was an in-depth, hands-on course. The best part of my course is being able to gain industry experience alongside my studies, which enables me to develop a portfolio of my work to show potential employers. 
"Though the university is smaller than most, there are so many opportunities available. I have received a lot of support from staff and lecturers, particularly the hired@UCB team. They have enabled me to build strong links with the events industry whilst on my course. 
"During my studies, I worked as an intern at Birmingham Airport for Enterprise Rent-a-Car for three months. After demonstrating what I was capable of, I was promoted to Brand Ambassador, a part-time role which I do alongside my studies. My responsibilities include establishing links with educational institutions on behalf of Enterprise, promoting the brand and raising awareness of our graduate schemes and career opportunities. I really enjoy working in promotion and interacting with a variety of different people.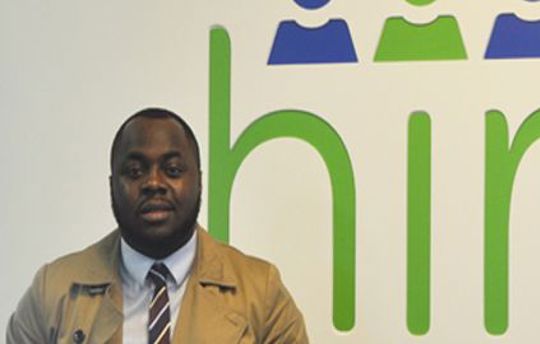 "If I had to give events management students a piece of advice, it would be to work hard, but always remember to have fun and be creative. Make sure to work a wide range of events and speak to a lot of different people. Working in events is all about being flexible and organised and, if you ever find yourself struggling, the lecturers at UCB are always there to support you. 
"Innovation is the key to success in this career. Having experience is also very important, so students must seize every possible opportunity." 
Julia Speed, Talent Acquisition Specialist at Enterprise Rent-a-Car, said: "I first met Junior at a 'Meet the Recruiter' event through hired@UCB. He had been working on the student team promoting the event and wanted to discuss opportunities for a summer internship with me. I was impressed with his attitude and work ethic and these are traits he has continued to demonstrate throughout his internship. Junior is now representing the company on campus as a Brand Ambassador. All of this has stemmed from his hard work, determination and positivity. 
"Working with the hired@UCB team has been a great experience they are very professional and always willing to help in whatever way they can. I have been particularly impressed with their use of social media to advertise upcoming event, which ensures that there is a high level of attendance every time."
'If you are a current UCB student or recent graduate and interested in finding out more about opportunities with Enterprise Rent-a-Car, contact Junior by email on olumide.o.owolabi@ehi.com or on Twitter - @UCB_ERAC'