February 2018
It's a takeover! Students from University College Birmingham hijack nearly 50 hotel jobs
Students from across University College Birmingham are set to hijack nearly 50 jobs at one of the city's busiest hotels as part of a campaign to encourage young people into hospitality. 
Further and higher education students will run the 312-room Crowne Plaza in Central Square, Holliday Street, from February 26 - March 2 as part of InterContinental Hotel Group's National Hotel Takeover in partnership with People 1st.
From checking in guests and reception, heading up a chef team, serving food and drink and housekeeping to managing events and HR management, the 46 students who are, on average, aged 16-25 will be hijacking a range of diverse jobs, shadowed by the hotel's real team members.
One student, Laura Breakwell, a BA (Hons) Hospitality and Tourism Management undergraduate, will even be taking over as general manager at the hotel, one of 34 IHG venues across the UK – which include Holiday Inn and Holiday Inn express – taking part. More than 1,000 hospitality students in total nationwide will be taking the helm, organising weddings, official visits and much more.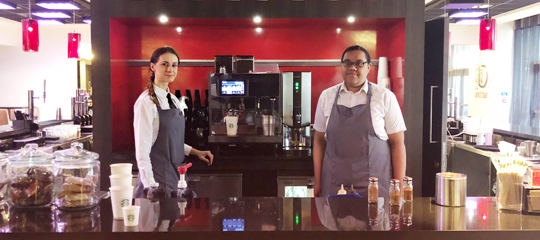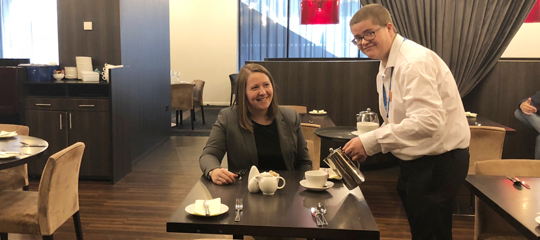 It is the first time Birmingham's Crowne Plaza and UCB have hosted a takeover, an initiative launched in 2013 to give trainees a taste of what it's really like to work in hospitality and in response to a rise in demand for young graduates across a range of subject areas in the past decade.
Charlotte Jones, Birmingham Crowne Plaza's HR and Training Manager, said: "We are really excited to be a part of the takeover this year. As a former student of UCB myself, I did a placement at the Crowne Plaza and that's what kick-started my career, so I know how much of an amazing opportunity this will be for the students. We are looking forward to seeing what they're capable of."
Nicky Millard, Assistant Dean of UCB's College of Food, said: "To have the chance to experience what it's like to run a busy, fully-functioning hotel to complement their classroom-based training is incredible and we have fantastic candidates for every role. Crucially, they will be able to perfect their skills and experience with specialised feedback and coaching from their superiors and shadow staff."
National Hotel Takeover is organised by the IHG® Academy, which collaborates with educational providers and community groups to help local people build their hospitality skills and improve employability. Over 47,000 people have benefitted across 2,133 programmes in 79 countries.
University College Birmingham is a Hospitality Guild Academy Centre of Excellence (Gold Star) and has Investors in People Gold Accreditation. Find out more about UCB's hospitality courses.