January 2019
Fundraising dinner nets record £38,000 for UK Bocuse d'Or world title bid
A fundraising event at University College Birmingham has raised a record sum of more than £38,000 in support of the UK team competing at this year's Bocuse d'Or final.
Former UCB Level 3 Professional Cookery student Nathan Lane and Team UK captain Tom Phillips are now in Lyon, France, ready for the climax of the world's most prestigious cooking competition tomorrow and Wednesday (29-30 January).
UCB, which is one of Team UK's official sponsors, hosted a special fundraising dinner and auction in support of the team earlier this month.
Around 130 guests attended the event in the University's Atrium restaurant at Summer Row, where they enjoyed a four-course dinner cooked by the team and served by UCB students.
The menu, a homage to French classic cuisine, started with pike quenelle with langoustine sauce in honour of the late Paul Bocuse, who created the Bocuse d'Or competition in 1987.
Guests were then served a salmon fillet with sorrel sauce, rump of lamb Provençale style, dauphinoise potatoes, stuffed tomatoes, French beans and lamb jus, followed by a dessert of textures of Valrhona chocolate.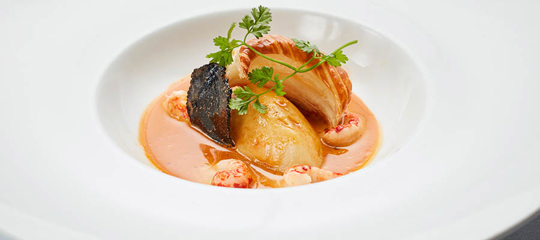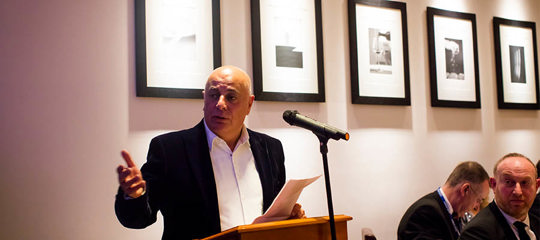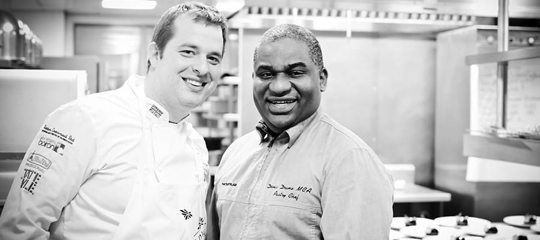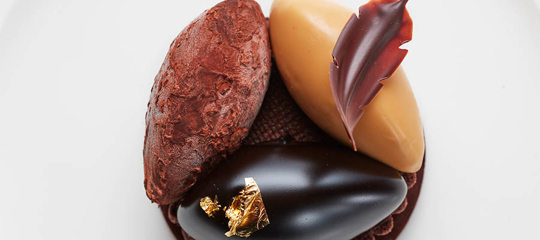 The meal was cooked by the Team UK chefs, along with UCB lecturers Tony Wright and Giovanni Di-Vito, as well as Harry Guy (Simon Rogan Restaurants), Denis Dramé (UK Pastry Team coach) and Jonas Plangger (Coworth Park). All the chefs were assisted by UCB students, who also served front of house.
This was then followed by an auction hosted by Andrew Barden. Several prizes were donated by Andreas Antona, Chair of the Bocuse d'Or UK Academy, who was delighted with the amount raised.
The highest bids were received for dinner, bed and breakfast for two at the three Michelin-starred Waterside Inn in Berkshire, an overnight stay with dinner for two at Cumbria's two Michelin-starred L'Enclume restaurant, and a gin school experience at Simpsons Eureka Kitchen.
The funds raised will go towards ingredients, travel and accommodation and ensure the right processes are in place to help Team UK perform at their very best at the Bocuse d'Or final.
The team will battle it out with top chefs from 23 other countries over two days of intense competition, during which they must prepare two hot chartreuses – eight portions for each – stuffed with a shellfish stew. They must then produce a platter of suckling veal which must be divided and served to 14 people.
Find out more about the range of courses available at UCB's College of Food.
Photo credit: Jodi Hinds