October 2019
Exciting new judges lined up for UCB Young Chef of the Year - entries now open!
Acclaimed street food star Lee Desanges - who achieved fame for cooking over charcoal under the bonnet of a 1964 Mini Cooper through his Baked in Brick business - is one of the exciting, new judges for University College Birmingham's Young Chef of the Year competition – entries now open to the region's 14-16 year olds.
And, in a first for the competition, the panel also includes two young, female professional chefs taking the industry by storm – Garima Poddar, a celebrity chef in her native country of India, and Rebecca Boast, one of Michelin-starred chef Raymond Blanc OBE's senior tutors at his exclusive cookery school at Belmond Le Manoir Aux Quat'Saisons in Oxfordshire.
Appealing to a whole new generation, the deliciously diverse trio will join longstanding judge Michelin-starred TV chef Glynn 'Yummy Brummie' Purnell, who owns Purnell's in Birmingham, in the search for this year's stand-out teen chef.
What all three new judges have in common is that they are all alumni of University College Birmingham, where they learnt their skills from award-winning chefs in the same state-of-the-art kitchens where Young Chef entrants who get through the application stage will do battle in January and February.
Neil Rippington, Dean of University College Birmingham's College of Food and Hospitality Management, said: "We are so excited about this year's new-look competition, which has a fresh, new theme focused on heritage and new judges that will resonate because of their diverse styles, eclectic mix of glittering careers within the industry, and even their gender.
"The industry has, traditionally, been dominated by men and having Garima and Rebecca on board reflects the amazing female talent coming through. They are both forces of nature and demonstrate to young people the sheer amount of incredible opportunities out there if you have the passion and perseverance, as well as natural flair.
"We had an all-female Young Chef final both last year and the year before and the tables are turning. Our new judges reflect that."
This year's entrants, who can enter themselves or be nominated by a teacher, are tasked with devising a hot main course and hot or cold dessert around the theme British and International, with absolutely no restrictions on ingredients. Entrants can get as creative as they like, their dishes just need to reflect their heritage in some way.
If they have what it takes to get through the application stage, they will then have 90 minutes to make two covers of each dish in a semi-final on 25 January 2020, with a final eight going through to the grand final on 29 February 2020.
The prizes
Following in the footsteps of last year's winner, 14-year-old Neve Doy from Ridgewood School in Stourbridge, this year's victor will receive a bundle of fantastic prizes.
These comprise an Apple iPad Air (64GB), a VIP masterclass with TV chef Glynn Purnell and lunch for three guests at Purnell's restaurant and £500 of vouchers towards school cookery equipment. The winner will also receive one year's membership to the Sorted Club from ultra-cool YouTube cooking channel SORTEDfood, which has two million subscribers and counts UCB alumni Ben Ebbrell and James Currie amongst its founders and cast. Membership will entitle them to recipes, podcasts, giveaways and print cookbooks.
Second and third place will also receive £300 and £200 towards school cookery equipment and £300 and £200 worth of Love2shop vouchers, respectively.
All entrants will also receive a professional chef's jacket emblazoned with their name and Young Chef of the Year logo.
The closing date for entries is 30 November 2019.
For more information and to enter via an online form, visit the website. Any queries, email chefs@ucb.ac.uk
Judges Biographies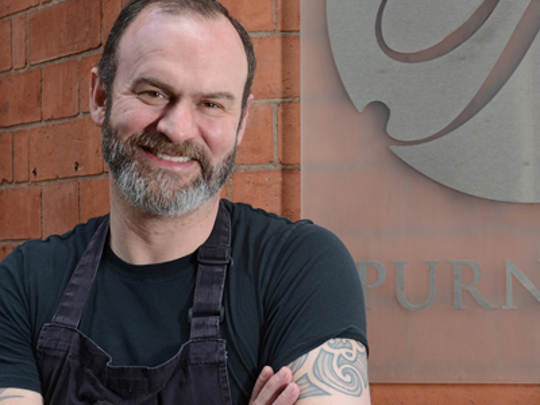 Glynn
TV personality Glynn trained with top chefs including Gordon Ramsay, Gary Rhodes and Claude Bosi, as well as other well-known, Michelin-starred chefs in Europe. Winning the Great British Menu twice, he is now the owner of Purnell's Restaurant, which opened in July 2007 and was awarded a Michelin star in 2009, and Purnell's Bistro & Ginger's Bar, both in Birmingham.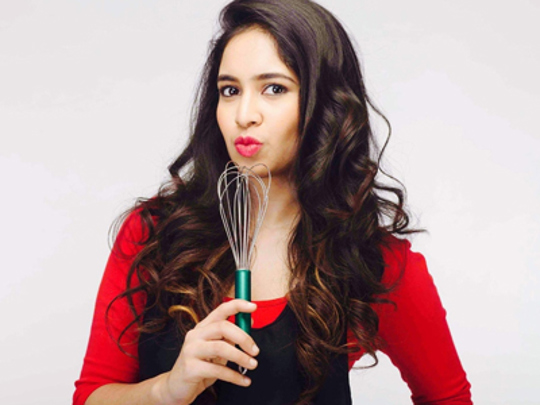 Garima
A celebrity chef in her native India, 22-year-old Garima is a true inspiration to young female chefs, winning Young Chef India in 2014 as one of 30,000 students who competed. Praised by renowned chefs such as Sanjeev Kapoor and Gordon Ramsay, she was hailed one of the top 100 women achievers of India by country's president, Shri Pranab Mukherjee, in 2016.

Lee
Famed for cooking over charcoal under the bonnet of a 1964 Mini Cooper and in a wood-fired oven, Lee's Baked In Brick street food at Digbeth Dining Club in Birmingham has brought him huge international acclaim. Winning Best Street Food Trader at both the British and European Street Food Awards, he opened his first restaurant at The Custard Factory in Digbeth this year.

Rebecca
Appearing on stage with TV chef Brian Turner at last year's BBC Countryfile Live, Rebecca is one of just two senior tutors at The Raymond Blanc Cookery School at Michelin-starred Raymond's Belmond Le Manoir Aux Quat'Saisons. She has also inspired audiences at Blenheim Palace and Hampton Court Palace food festivals and taught cookery classes at a prestigious girl's school.