January 2018
Celebrity hair and make-up artist assisted by UCB students on hit BBC comedy
Celebrity hair and make-up artist Alyn Waterman was assisted by UCB students on a new hit BBC comedy, he has revealed ahead of his guest appearance at this week's college open day. 
Alyn, who will be inspiring school-leavers at UCB's All Stars Open Day on Saturday, January 20, invited three students to help on the set of comedian Guz Khan's Man Like Mobeen, which follows a 28-year-old Brummie Muslim singlehandedly raising his 15-year-old sister.
Alyn, who runs his own studio in Birmingham's Jewellery Quarter and is actress Dame Joan Collins' on-set make-up artist and hairdresser, said the Level 6 Specialist Hair and Media Make-up students - Justine Burgess, Ripley Dale Galston and Rubeena Islam – had helped get background artists ready. 
He added that work placements were integral to helping students get their foot in the door. 
"When I'm looking for potential trainees or work experience candidates, it's important for me to see they have a good standard of education and training in hair and make-up, which makes building contacts and finding work experience as a new make-up and hair artist very difficult," said Alyn, who has 26 years' experience and whose film and television credits including Hustle, Queer as Folk 2, Footballers' Wives, Lost Christmas and The Time of Their Lives. 
"With that in mind, I regularly ask UCB to recommend students for work placements both on-set and at my make-up and hair studio in Birmingham. I have always been impressed by the standards both of the students' work and their professional approach to their chosen career."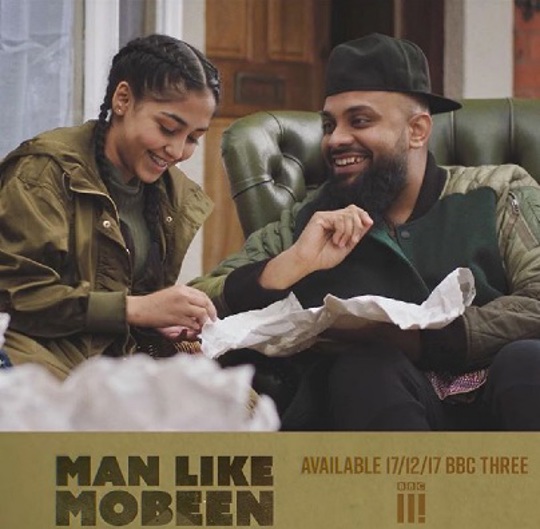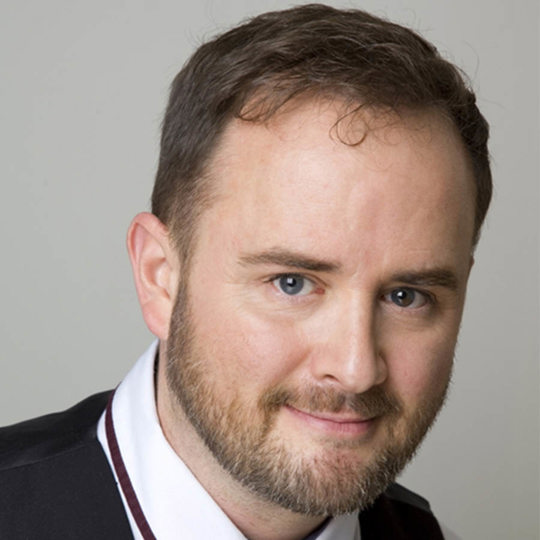 Anna McBartlett, Employability Tutor for UCB's Specialist Hair and Media Make-up BA (Hons) course, said: "Alyn is such a great and inspirational artist within the industry and what makes it even better is that he is only a stone's throw away from us in the Jewellery Quarter. 
"He sees what us as staff at UCB see, the potential that a lot of our students hold. Having had conversations with Alyn, we both feel the same about how important it is to encourage our students and help them to build their confidence to be able to step into the right direction and onto their career path. Meeting Alyn, observing the way he works and being able to work alongside him have all been experiences that have been greatly received by the students." 
*Find out more about UCB's Specialist Hair and Media Make-up degree course here. 
*If you are studying for GCSEs and would like to attend Alyn's guest talk on his fascinating career in the make-up, hair and beauty industry at the All Stars Open Day, either at 10am or 11am, on Saturday, January 20, please register at www.ucb.ac.uk/all-stars. Providing even more insight, Alyn will be joined by beauty vlogger and global internet sensation Em Ford, with a Q&A after each talk.