April 2019
Catarina wins stage in South America as Superfoods Peru Young Chef of Year
A Culinary Arts Management undergraduate at UCB has won the chance to work at an award-winning restaurant in South America after being crowned Superfoods Peru Young Chef of the Year.
Portuguese Catarina Reis was the only finalist of six to go completely vegan in the three-course meal she whisked up in the competition final, a brave move judges described as "impressive".
Ingredients she used included everything from Peruvian cacao, avocado and quinoa to chia seeds.
Not only has Catarina won a coveted stage at a restaurant in Peru over the summer or early next year, she has been asked to create a vegan dessert for Michelin-starred chef Glyn Purnell's Purnell's Bistro in Birmingham, where she works alongside her studies.
Her dish incorporates passion fruit, coconut and pineapple and will feature on the menu this summer.
It's all a dream come true for the 25-year-old rising star, who cannot believe she won the competition and the opportunities that come with it.
"I wasn't expecting to win, partly because everyone else's dishes included meat and fish," she said. "I took a risk doing a completely vegan menu, especially as I'm not a vegan myself, and it turned out the judges were very impressed.
"I'm not sure where it is yet, but I am very excited about the placement in Peru, especially as I also get to spend a week in the capital, Lima, and Cusco, home to Machu Picchu."
Catarina's competition mentor, UCB chef lecturer Bernhard Schumacher, said: "Catarina stayed focused under the intense pressure to produce amazing food. Her technical skills, professionalism and attention to detail are inspirational."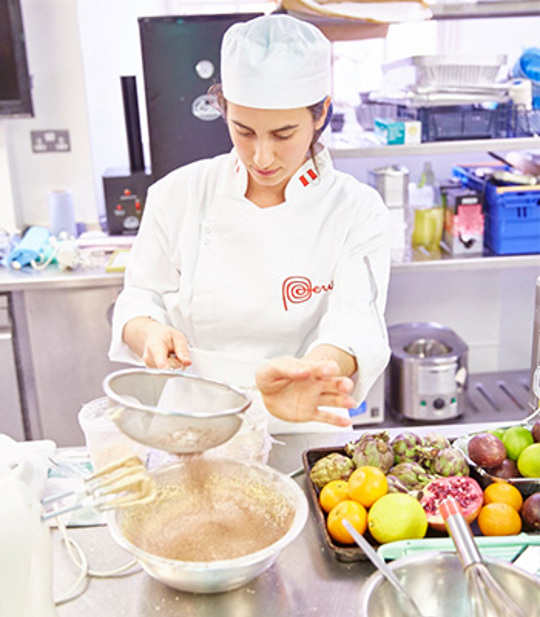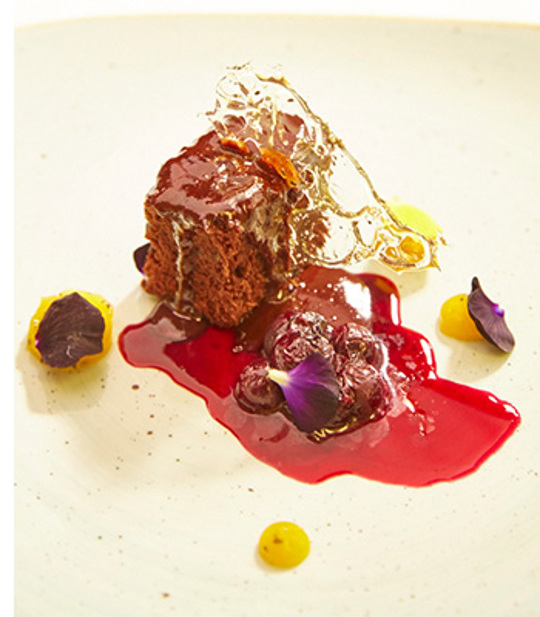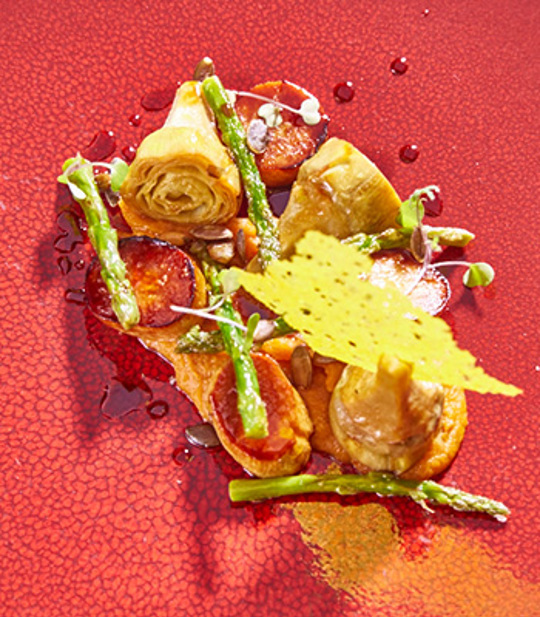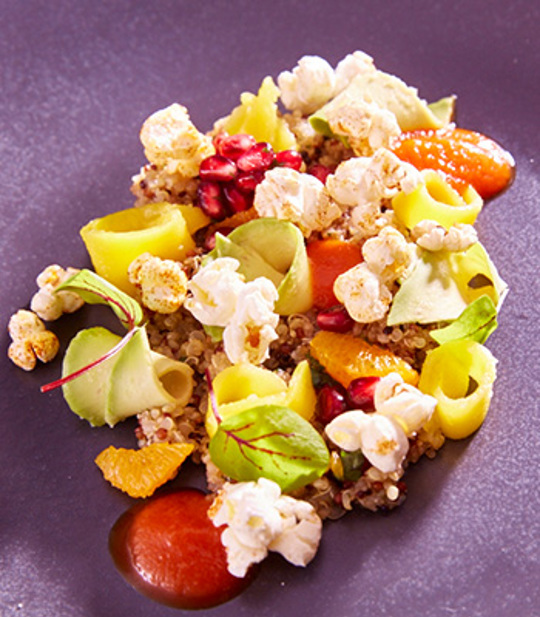 Fruits of her labour
Catarina's mouth-watering, winning menu was virtually the same as the Instagram entry that initially caught the eye of judges, but with a few tweaks following a private masterclass with Michelin-starred chef Robert Otiz from Lima restaurant before the ultimate showdown.
"The masterclass was really interesting and Robert was amazing, showing us products and ingredients used in Peruvian cooking, some of which we were familiar with, some we were not," she said.
"We looked at ingredients such as cancha, cassava and quinoa, and he showed us how to make a ceviche with tiger's milk.
"After this, I adapted my dishes, took off some items and added others to improve them, mainly around the garnishes."
Based around flavours and ingredients from Peru and containing at least two Peruvian superfoods in line with entry criteria, her menu comprised a starter of ceviche of avocado, mango and sweet peppers, garnished with an aromatic quinoa and amaranth mosaic and spicy popcorn, finished off with a pomegranate, tangerine and coriander marinade.
This was followed by a main of sautéed artichoke and asparagus, puree of sweet potatoes, umami king oyster mushroom scallops and a coral tuile. Her dessert included a colourful combination of Peruvian cocoa, chilli and lucuma cake garnished with passion fruit gel, blueberry compote and chia seed caramel.
Catarina became interested in vegan cooking after studying a 'Culinary Research and Development' module as part of her BA (Hons) Culinary Arts Management degree, in which she is now in her third year.
Bernhard explained: "This particular module has a strong learning focus on innovative menu design, considering contemporary industry challenges such as healthier eating, allergen awareness and special dietary requirements.
"Nowadays, successful chefs need to look after their vegetarian and vegan customers by providing creative, delicious and nutritious menu options."
Launched by the Peru Trade & investment Office, Superfoods Peru Young Chef of the Year encourages UK students and chefs up to the age of 25 to learn about Peruvian ingredients and flavours.
Find out more about our range of courses within the College of Food here.