April 2019
Catarina embraces superfoods to make Peruvian young chef final
A budding student chef used everything from umami king oyster mushroom scallops to caramel coated chia seeds to win a place in the finals of a national Peruvian food challenge.
Catarina Reis is one of six finalists invited to a cook-off in London this April to compete for the title of Superfoods Peru Young Chef of the Year, the first prize being a week's work placement at an award-winning restaurant in Peru.
Before the cook-off, Catarina, who is the third year of a BA (Hons) Culinary Arts Management degree at UCB, will get to attend a private masterclass with Michelin-starred chef Robert Otiz from Lima restaurant in London.
To enter, hopefuls were invited to share images of a three-course meal based around flavours and ingredients from the South American country on Instagram.
Each course needed to contain at least two Peruvian superfoods.
Catarina's completely vegan menu comprised a ceviche of avocado, mango and sweet peppers, garnished with aromatic quinoa and amaranth mosaic and spicy popcorn, finished off with a pomegranate, tangerine and coriander marinade.
This was followed by a main of textures of sweet potato, artichoke and asparagus with umami king oyster mushroom scallops, with a Peruvian cocoa, chilli and lucuma cake garnished with chia seed caramel, passion fruit jelly and blueberry compote for dessert.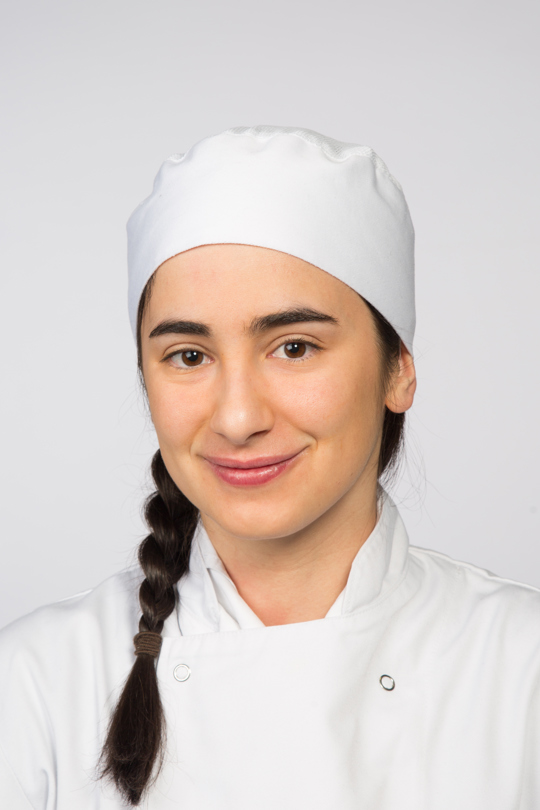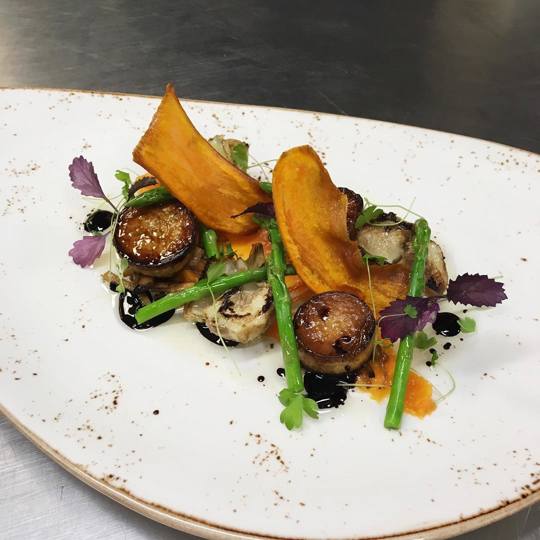 Catarina was persuaded to enter by chef lecturer Bernard Schumacher after receiving a merit in the Vegan Challenge at the Foodservice Show's Salon Culinaire in January.
"I did some research on the cuisine and thought it was very interesting, very indigenous," said Catarina, who works as a chef de partie at Michelin-starred chef Glyn Purnell's Purnell's Bistro alongside her studies.
"My starter was a refreshing combination of Peruvian superfoods, thinly sliced then marinated, served with a colourful mixture of quinoa and amaranth, my main course exemplifying the crunchy, tender and soft textures of Peruvian vegetables served with pan fried mushroom scallops.
"My dessert was a combination of bittersweet flavours from Peruvian cocoa, chilli and lucuma powder, served with a sharp passion fruit jelly, caramel coated chia seeds and juicy blueberries. All 100 percent vegan.
"I'm can't wait for the cook-off, although I'm equally excited about the masterclass."
Chef lecturer Bernard Schumacher said: "Catarina kept her Peruvian inspired menu 100 percent vegan as an additional challenge and to show maximum creativity and culinary flair. She is an excellent student and we wish her the very best of luck in the cook-off."
Launched by the Peru Trade & investment Office, Superfoods Peru Young Chef of the Year encourages UK students and chefs under the age of 25 to learn about Peruvian ingredients and flavours.
Find out more about our range of courses within the College of Food here.