April 2018
CAM student's dissertation hand-in topped off with Master Chef title
Fourth-year Culinary Arts Management student Peter Price has taken the definition of multi-tasking to a whole new level, winning the acclaimed title of 2018 Young Master Chef of the year on the same day as his final year dissertation hand-in day.
Taking place at Sheffield College, Young Master Chef finalists were put to the test with a three-hour challenge focusing on classic culinary skills. Peter stunned judges with his own take on the competition's requirements of a lemon sole starter, leg of lamb main and classic dessert.
"I'm so happy to have won," said Peter. "It can be a challenge to balance your studies with competition work, so I'm very proud to have managed it and thankful for all the support I've received."
With the final overseen by a panel of acclaimed judges including MasterChef: The Professionals 2017 winner Gary Maclean, former Food and Beverage Director at the Park Lane Hotel Andrew Bennett, and owner of Michelin-starred Morston Hall restaurant Galton Blackiston, the pressure was on. Fortunately, an intensive skills workshop with local butcher Aubrey Allen allowed all finalists to brush up on their classic carvery skills – with a further masterclass on desserts, led by master chocolatier Callebaut, now in the pipeline.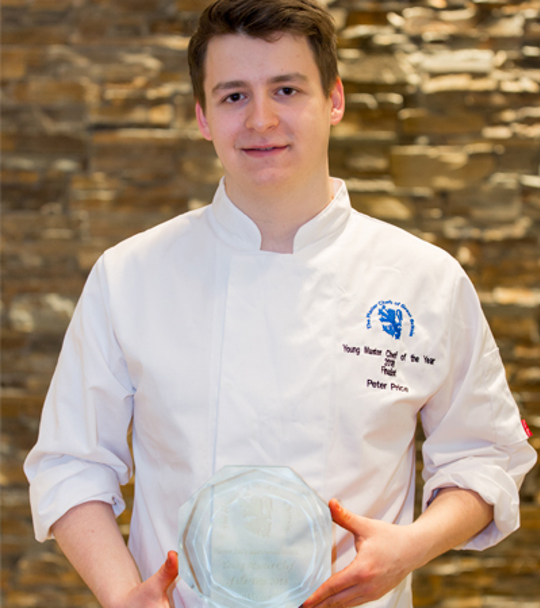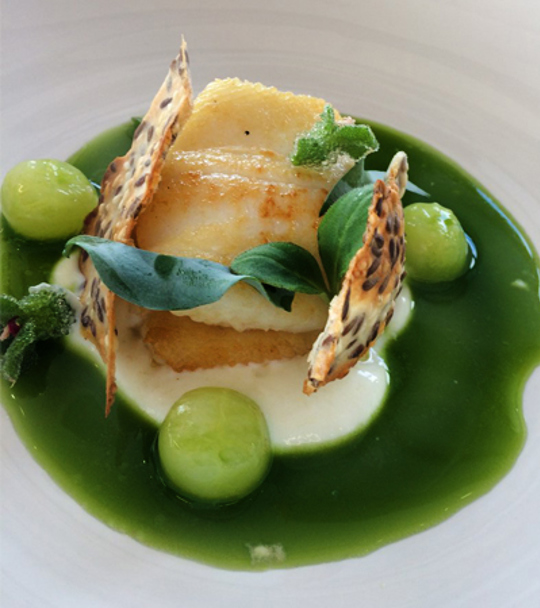 Peter's mentor, Chef Lecturer Lewis Walker, was delighted to have supported him. "It's hard to summarise how impressed I've been with Peter's professionalism, attitude and creativity throughout this competition," he said.
"His cookery was outstanding, and his preparation, meticulous. Judges commented on his 'flawless' dishes and were complimentary throughout.
"While I have to credit Peter 100% with his achievement, there are also huge thanks due to chefs at the College of Food for their support and advice."
Peter's winning menu was as follows:
Lemon sole, served with cucumber and buttermilk
Lamb with peas, asparagus and ewe's curd
Rhubarb, ginger and atsina cress