September 2019
Budding chefs go behind the scenes at award-winning Severn and Wye Smokery
Student chefs from University College Birmingham had the chance to take a special behind-the-scenes look around one of the UK's leading smokeries.
Fifty students on UCB's Level 3 Professional Cookery course joined lecturers from the College of Food and Hospitality Management on two separate visits to the Severn and Wye Smokery in Chaxhill, Gloucestershire, earlier this month.
Founded in 1989, the award-winning firm provides smoked products and fresh fish to the likes of The Royal Household, The Ritz and The Savoy as well as restaurant chains such as Carluccio's and Bistrot Pierre.
The students had the opportunity to meet with founder Richard Cook, who explained to them how he developed the business from the ground up and offered advice on how they could potentially follow in his footsteps.
The budding chefs then took a tour of the site, seeing the incoming fish being processed and learning about the company's commitment to sustainability, as well as visiting the smokehouse and watching a demonstration by one of the firm's highly-skilled fishmongers.
They also visited the Severn and Wye Smokery restaurant, run by 2015 MasterChef: The Professionals champion Mark Stinchcombe, who prepared some samples for the group and demonstrated various processes used in the venue's theatre-style kitchen.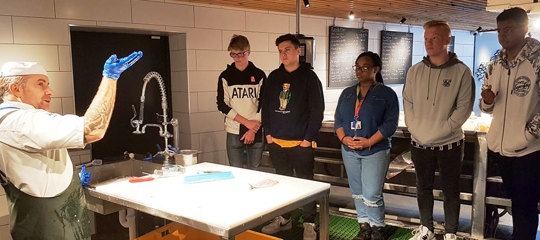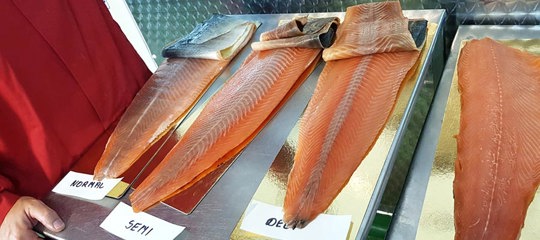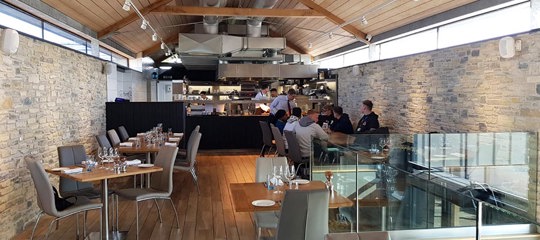 The students were accompanied on the visits by lecturers Gary Goldsmith, Glyn Jacklin, Richard Dutton, Alan Oliver and Giovanni Di Vito.
"We all came back buzzing," said Gary. "The fishmonger was superb and the students were astounded by the level of skill that he showed.
"The trip allowed the students to understand the complexities of fish processing, hygiene and safety, as well as how the company was built from nothing to a significant turnover.
"It also gave them an understanding of sustainability and the use of byproducts, which is something they will need to deal with a lot."
There are also likely to be further opportunities for UCB students at the Severn and Wye Smokery, with the University seeking to organise more visits as well as work placements.
The trip was just one of the many industry visits regularly organised by the College of Food and Hospitality Management to allow students to experience and learn from leading firms and producers.
Earlier this year, final year BSc Bakery and Patisserie Technology students toured the AB Mauri Centre of Excellence in Northamptonshire, while students on a variety of UCB's food and hospitality courses had the chance to meet an award-winning winemaker at Renishaw Hall and Gardens in Derbyshire.
Find out more about our range of courses at UCB's College of Food and Hospitality Management here.