February 2022
Aurea offers mental health tips for students after 5-star reviews
By Darren Campbell
Share post:
A University College Birmingham graduate has urged students and young people to talk about mental health and make their voices heard after writing a book about her journey overcoming challenging life experiences.
Aurea Reis penned and published her book, Healing Letters, following conversations with a therapist to help her confront and recover from a number of painful trials in her past.
Initially developed as a series of letters addressing people in her life, Aurea's book explores a range of difficult and deeply personal themes based on her own experiences, from being abused as a child to narcissistic relationships and post-partum depression.
For Aurea, who completed a Tourism Business Management BA (Hons) degree at University College Birmingham eight years ago, the book was not only the realisation of a personal ambition to become an author, but also the opportunity to help both herself and others deal with the weight of past trauma.
"Don't be afraid to talk when you are struggling – it's important to talk about mental health"
"I had always wanted to write a book from a young age," she said. "One day, I woke up and I knew those letters would be my book.
"When I decided to write the book, I stripped myself of all the shame, judgement and fear, and I just wrote everything down.
"I wrote it for myself in the beginning, but then I thought: 'I'm sure I'm not the only one who has gone through these things'. If my book could help people going through the same trials who want to achieve healing, it was going to be worth it."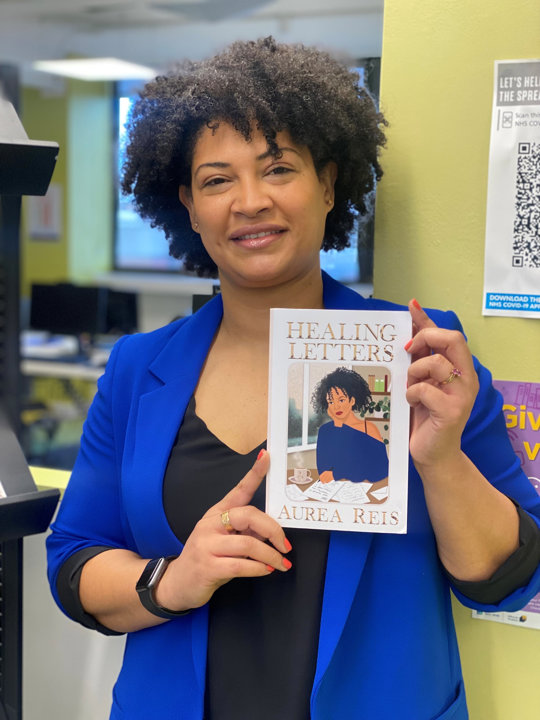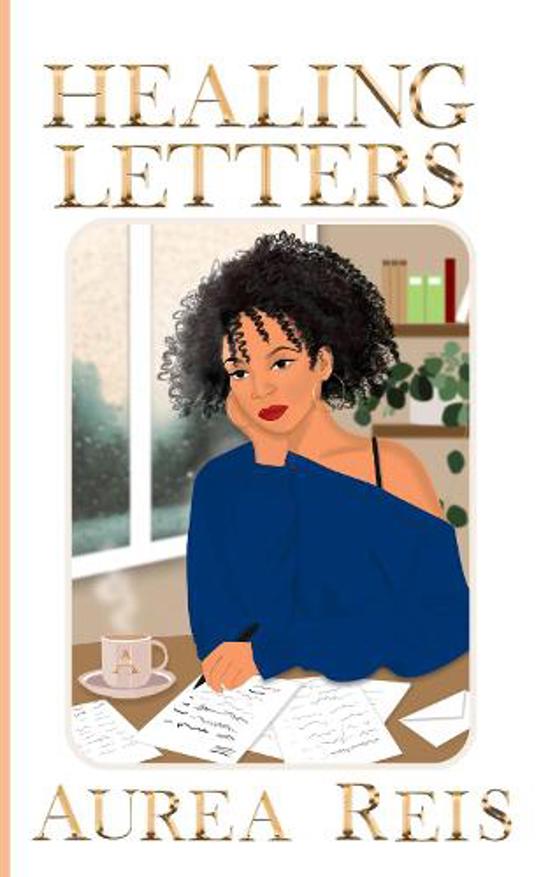 Published one year ago this week, the book has garnered overwhelmingly positive reviews in its first 12 months with Aurea receiving praise and support from dozens of readers, many of whom revealed they had struggled with similar past experiences – including a friend from her childhood.
"Most of the things I wrote in the book, this person had gone through as well," said Aurea. "They asked if I could call them as they would love to have a conversation, so I did.
"In that moment for me, I thought it was all worth it – all the pain writing the book, going back through that thought process, publishing it... Even if no-one else came to me or gave me a review, the fact this one person reached out to me and opened their heart made me feel honoured. That was one of my proudest moments."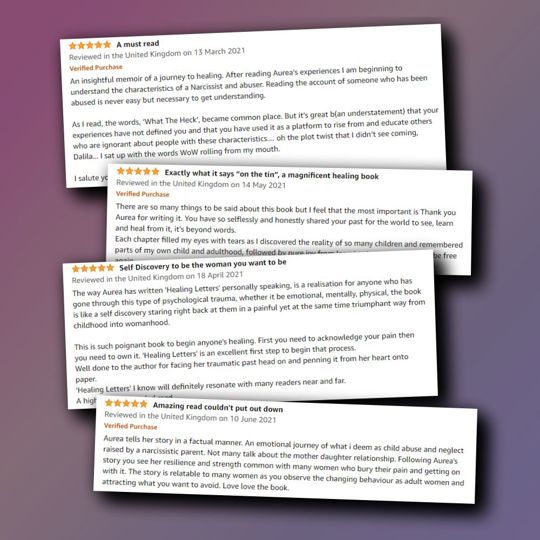 Healing Letters has received overwhelmingly positive reviews online
Having experienced challenges in her personal life even during her degree studies, Aurea revealed how she had been supported by staff at University College Birmingham – as well as offering advice for students and young people who may have experienced issues similar to those in her book and any other mental health difficulties.
"The staff were amazing," she said. "The teachers could see I was struggling, so they would come to me, ask if I was okay or what was going on and if I needed help.
"I'm always grateful to University College Birmingham because they helped me in my journey. There were times while I was studying that I was really struggling with my mental health and private life, but studying there was part of the day that I was always looking forward to.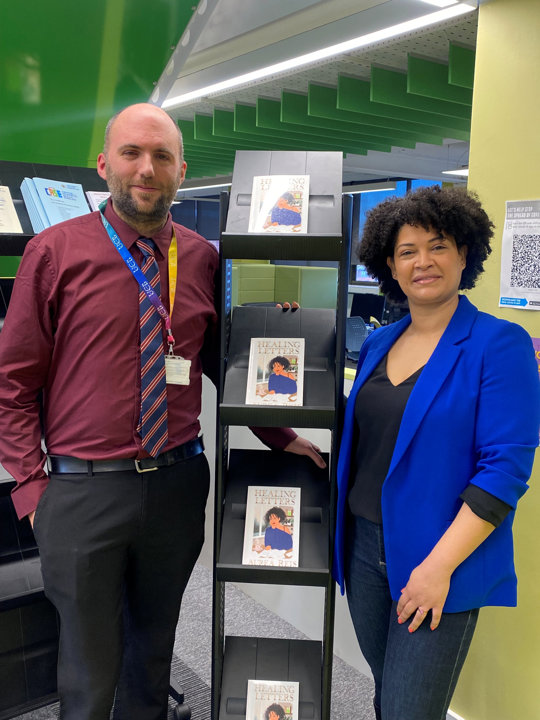 "Don't be afraid to talk when you are struggling – it's important to talk about mental health," she added. "Make sure there are people around you who you can trust, and if you feel there isn't, there's no shame in looking for therapy. It's actually very liberating.
"Don't ever lose your voice. Make sure you are heard at all times, in your family circle or your friendship circle. And love yourself first – many of my mistakes in life were because I didn't love myself.
"Don't lose yourself in relationships and be aware of red flags, be it in friendships, romantic relationships or even with family. And don't be a prisoner of your cultural cycles, because they can drag you down."
Healing Letters by Aurea Reis is published by Marcia M Publishing House.
If you are experiencing any issues with your mental health during your studies, don't be afraid to talk to us. University College Birmingham has a wide range of support available to help you and ensure you get the best out of your time with us. Find out more about our health and wellbeing services.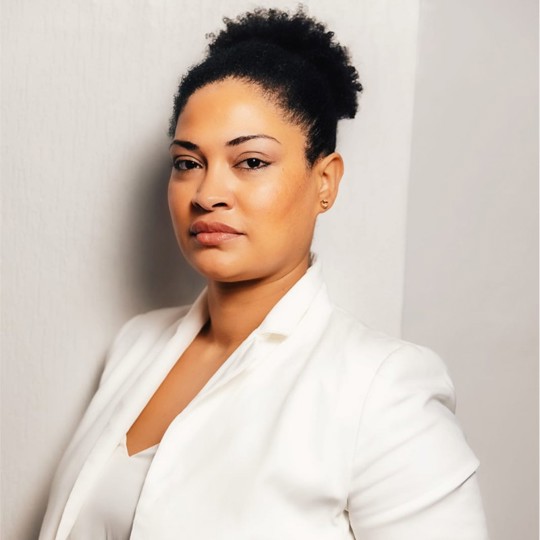 From tourism to care: Aurea's career journey

Aurea has had a number of articles and other works published in addition to her book. But she is not just an author.
Upon completing her tourism degree at University College Birmingham in 2014, she immediately carved a successful career for herself within the tourism industry.
Having been encouraged by her tutor Kathryn Hayat to apply for a job at Birmingham-based firm Attraction World – with whom the University still runs an internship scheme – Aurea spent the next six years working for the company in a variety of roles.
"I loved the job – it was 100% related to everything I studied at University College Birmingham," she said. "There were many things I learned from university that I could apply there."
After leaving the company when the coronavirus pandemic struck the tourism industry in 2020, Aurea discovered a new direction working within the care sector and is now a coach and development manager for Enterprise Homes Group, a charity in Wolverhampton tackling homelessness and social exclusion.
Wherever her career takes her next however, Aurea said she will always remain grateful for starting her journey at University College Birmingham.
"University was amazing," she said. "I went with the motive to learn and work on my future, but I didn't expect to have such an amazing experience. I just loved it."
Do you dream of a career in the travel and tourism industry? Or are you fascinated by the fields of hospitality and events management? University College Birmingham offers a wide range of courses within our Department of Hospitality and Tourism – find out more here.
Check out our latest news stories