March 2018
Above and Beyond: Widening Participation for Apprenticeship Learners within Health and Social Care
Jane Murdoch and Aaron Bradbury based in the School of Education, Health and Community have had this article published in FE News.
The article is particularly significant as it currently National Apprenticeship Week.
Currently apprenticeships are growing in terms of supporting current business outcomes but one area that it supports is opening many doors to widening participation for many learners seeking both employment and qualifications.
The evolution of apprenticeships provides fantastic opportunity to develop career pathways within the health and social care sector.
Meeting the growing requirements for Health and Social Care sector employees to have accredited qualifications is embedded into Acts of Parliament recognising the importance within the structure of training and standards, laid out within the Health and Social Care Act (2008), Regulation 19.
For many employers, apprentice schemes are rigid and disadvantageous to the business but at University College Birmingham (UCB) we are able to negotiate this and offer a working model to suit their delivery.
The UCB Apprenticeship team are able to deliver offsite and can arrange timetables to suit workforce needs, for example offering afternoon delivery to ensure healthcare apprentices are available in the morning for their usual clinics.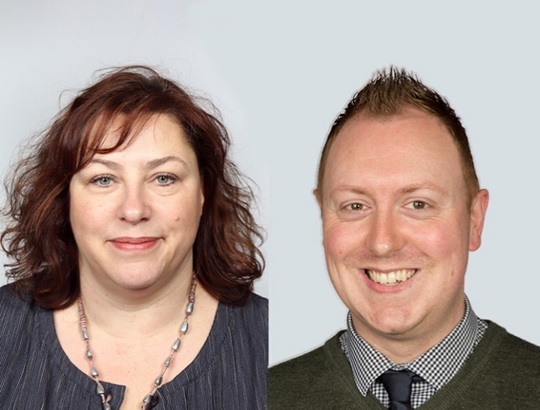 We have developed a wide range of online resources to ensure there is a flexible approach to learning, for example health scenarios are filmed in the Health Hub, a state of the art virtual learning environment utilising simulation manikins.
This supports the employee to achieve competence, tailored to the requirements of the employer's workforce plan.
Our goal from the beginning of the apprenticeship training journey was to create a career pathway that the learner and employer could visualise.
Learners are encouraged to not just to achieve at that level, but to seek further levels and progression. The business vision is shared through a successful triadic approach to partnership working.
Having the skills to be able to progress and succession plan for the health and social care sector workforce undoubtedly supports the infrastructure within a demanding and rapidly changing environment. https://www.fenews.co.uk/
For further information about Apprenticeships please contact the Central Apprenticeship team: