It's International Women's Day on 8 March, and we're holding a range of events this week to mark the occasion - from a marketplace for businesses owned by women and a guest talk on women in hospitality to pampering sessions and a book club event.
IWD is a global day celebrating the social, economic, cultural and political achievements of women. The day also marks a call to action for accelerating women's equality. IWD has occurred for well over a century, with the first IWD gathering in 1911 supported by over a million people.  
At University College Birmingham, we will be celebrating International Women's Day in a few different ways.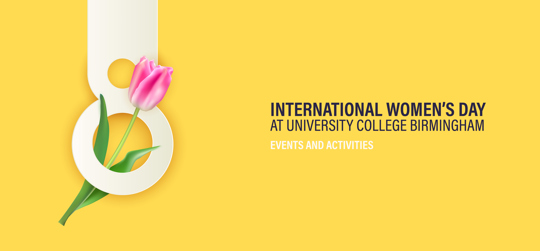 Tuesday 7 March
Women-owned small business marketplace
McIntyre House Ground Floor, 11am-3pm
Come and support these small businesses owned by women:
Black Star Diva (whipped body butters, massage oils, bath salts) 
BySH (greeting cards)
GAS Life Store (green and sustainable lifestyle products) 
Jeanie's Satins (satin hair bonnets and accessories) 
Needlework on Thursday (Birmingham DIY cross-stitch kits and patterns) 
Small Kindness (handcrafted vegan, palm-free, plastic-free soaps) 
Vicki Marks Jewellery (silver handmade jewellery)  
There will also be a chance to add your thoughts to a display, 'How will you #EmbraceEquity?' and 'Which women inspire you?' In return, there are free cupcakes available for those who contribute.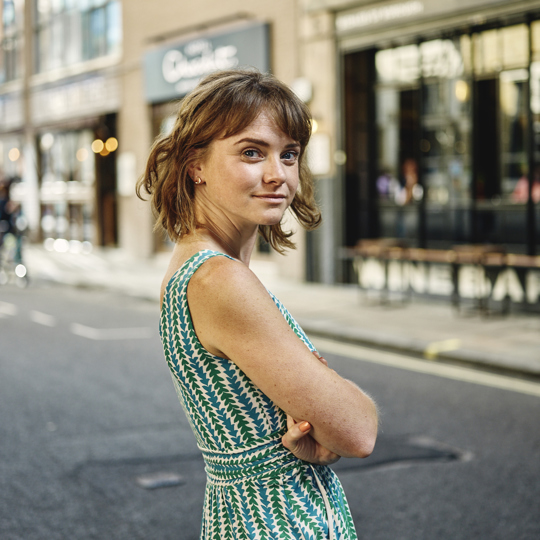 Wednesday 8 March
Guest speaker Clare Finney
McIntyre House MH129 – 12–1pm 
Clare Finney is coming in to talk about women in hospitality. She is a freelance food journalist who has written for the Guardian, Vogue, Telegraph, Evening Standard, Delicious magazine, BBC Good Food and Foodism, and is author of The Female Chef (Hoxton Mini Press, 2021).
To register your interest please click here.  
Pamper Sessions
McIntyre House Ground Floor – 12–3pm 
Come to the ground floor of McIntyre House between 12-3pm for some pampering from Hair and Make-up students, including:
Mini facial
Hairstyling
Make-up
Thursday 9 March
Book Club
McIntyre House Ground Floor (by the statue), 10-11:30am
Join us as we discuss 'Girl, Woman, Other' by Bernardine Evaristo and 'Invisible Women: Exposing Data Bias in a World Designed for Men' by Caroline Criado Perez (you don't have to read both books!) over a free cup of tea or coffee.
To register your interest please click here.