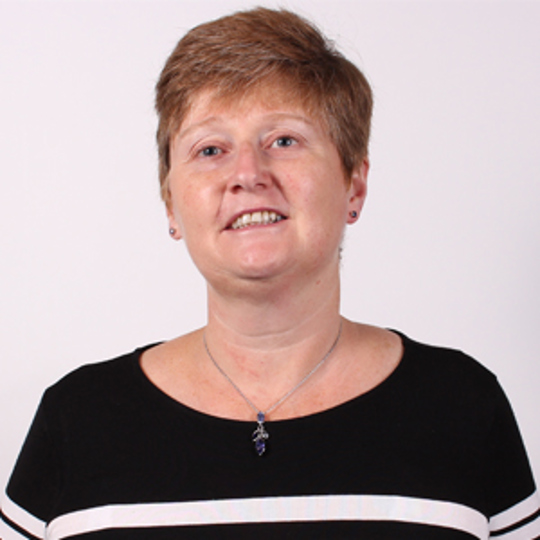 Rachel's Profile
Job title
Senior Lecturer
Academic qualifications
MBA, BA (Hons)Business Studies, Cert Ed & The Higher TEC Diploma in Home Economics
I started work as a graduate management trainee in food retailing and continuing to work as a departmental manager in a number of non-food, HR and logistics departments. Further commercial experience was gained by being appointed as deputy superstore manager for a large city centre retailer.
After seven years in retail management, I undertook a career change into the education sector. Having already gained qualifications in Food and with the Chartered Management Institute (CMI), I continued to study for teaching qualifications and an honours degree in Business Studies. I was able to teach business/management-related subjects at A-level and Vocational Level 3 in further education, as well as teaching on the undergraduate Business programme at the University of Wolverhampton. I also undertook roles such as External Verifier (Level 3 and 4) and Senior Examiner for A-level Business Studies (AQA).
I joined University College Birmingham in 2008 and my teaching covers a broad range of business/management-related modules across all undergraduate levels. I am a member of the CMI and the Chartered Institute for Personnel and Development. While at the University, I have achieved an MBA from Aston Business School and a Senior Fellowship of the higher education Academy.
My key responsibilities are centred on my role as a senior lecturer and year manager for the final year BA Business Enterprise programme. I am module leader for the Leading People and Employability in Practice modules at Level 5, along with the year-long Professional Placement. I also lead the Personal Leadership Development module for the MSc Enterprise Management programme.
I am the University's point of contact for the CMI qualifications and I am Employability Champion for the Department of Business, Marketing and Finance.
Human Resource Planning, Managing Human Resources, People and Organisations, Appraising Business Activities, Contemporary Entrepreneurial Studies, Strategic Management and Research Project.
Research interests and scholarly activity
External employer engagement. Employee engagement and wellbeing. Employability Champion for the Business School