By Sadam Koumi
Share post: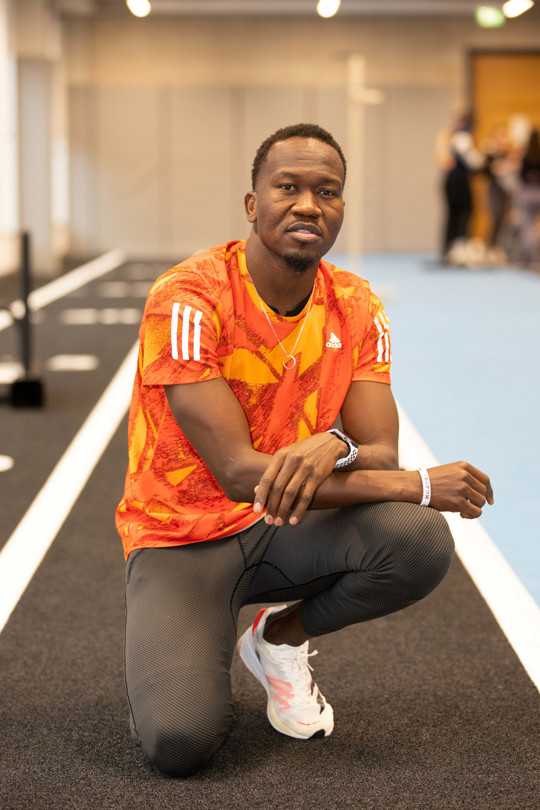 Sadam Koumi
Sports Management FdA
Accredited by the University of Warwick
Star runner on track for second Olympics
He's already got an Olympic Games appearance under his belt – and running star Sadam is still on track for more great things to come.
Pursuing a flourishing athletics career alongside studying for his Sports Management FdA, Sadam lined up alongside some of the world's top athletes in the 400m at the 2020 Tokyo Olympics, where he came fifth in his heat.
Also specialising in the 800m, the Sudanese-born track star is targeting further prestigious athletics events, including the Paris Olympics in 2024.
"Going to Tokyo was a dream come true, but it was also a beginning for me," said Sadam. "I would be going to Paris aiming to make the final, and then anything is possible. That's my aim."
Juggling his sporting career along with his Sports Management studies as well as working part-time at a Birmingham primary school, Sadam revealed how he has relied upon support from University College Birmingham to stay on course with all his commitments, including receiving help from the University's Sporting Excellence Scholarship scheme.
"What the University can offer to support me in my career is something every athlete would love to have," he said. "It's a massive boost to me personally, financially and in terms of facilities.
"The gym here is a massive help – I finish my lectures, have a break and straightaway I do my gym session, which is very convenient. I also get treatment on campus from the sports therapy students.
"The lecturers are also very supportive in my athletics career because they understand how much support you need as a professional athlete."
And it doesn't stop at athletics, with Sadam seeking a career in the sports sector backed by the wealth of knowledge and skills gained on his Sports Management course.
"I would definitely recommend this course for everybody interested in sport," he said. "Hopefully after I decide to finish my athletics career, I would like to work in the sport industry, possibly around marketing."