By Marie Woodward
Share post: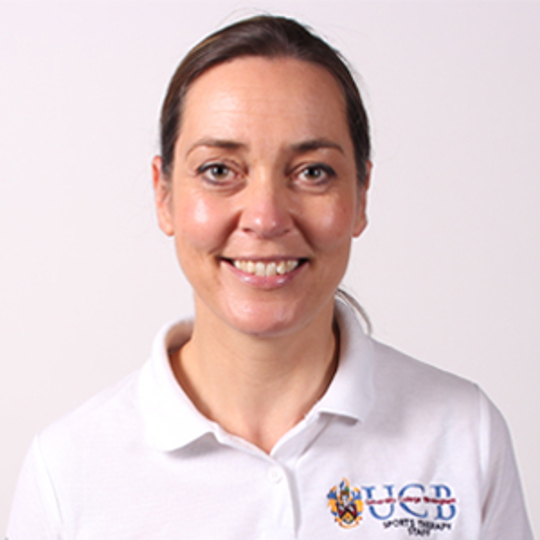 Marie Woodward
Course lecturer
Training as a massage therapist before completing a sports therapy degree and a master's in healthcare science, Marie has taught students over a range of levels for over 25 years.
"I have always enjoyed helping people and am passionate about what I do," she said. "For me, sharing this experience with others and helping them to develop their skills, seeing them improve in confidence and provide excellent treatment, is a rewarding experience.
And why this course at University College Birmingham?
"This is a course for practical students and our hands-on facilities are well-resourced, with hydraulic couches to ensure that students can develop their skills and learn how to use their body weight, which is extremely important as we place great emphasis on the health of the therapist," she said.
"Our facilities also include numerous anatomical models, athletic and Kinesio tape, together with various remedial exercise equipment to help with developing a holistic approach to the course.
"Overall, the University offers a great deal of support to students, group sizes are small and allow for individual support from teaching staff. Many lecturers are still working within the industry and are, therefore, able to relate their teaching to the subjects they are delivering."