We are ready, whatever happens come September.
We know students from across the globe have concerns about how soon they might be able to get to University College Birmingham and start their course. We are planning to be able to open the campus and run our courses in the new academic year, but we know the situation is changing quickly, and so we wanted to provide some reassurance to potential students about what we would do if disruption continues.
So, we're pleased to announce that from September, first year students on most higher education courses will be able to study their first semester remotely, and join us on campus when they can.
Students will be able to use our Canvas virtual learning environment to watch lectures, study, contact lecturers, and interact with other students. Students will also have access to University College Birmingham's extensive library and support services.
We intend that teaching will also be available on campus for those students who are able to join us, and for courses where it is not possible to teach online. For full details, including a list of courses this applies to, please see our FAQs below. 
We hope you remain safe and well, and look forward to seeing you on the University College Birmingham campus soon.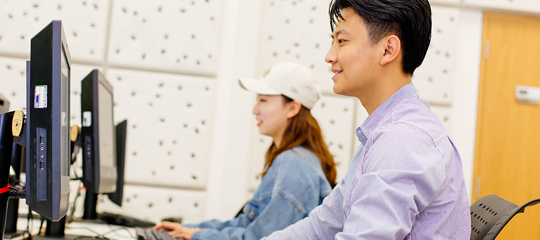 Level 4 (year 1 FdA/FdSc/BA/BSc)
Culinary Arts Management
Bakery and Patisserie Technology
Food and Nutrition
Hospitality Tourism Management
International Hospitality Business Management
Hospitality with Events Management
Sport and Fitness Studies
Sports Management
Sports Massage and Remedial Therapy
Sports Therapy
Strength, Conditioning and Sports Nutrition
Health and Social Care
Youth, Community and Families
Social Work
Childhood Education Studies
Aviation and Airport Management
International Tourism Management
Business Enterprise
Digital Marketing
Marketing Management
Events Management
Finance and Accounting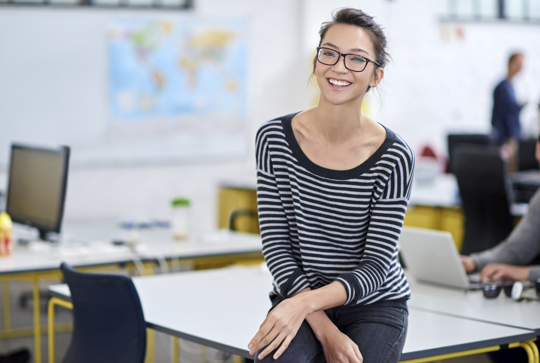 Level 7 (year 1 MA/MSc)
Postgraduate Certificate Learning and Teaching in Vocational Subjects 
Marketing Management for Events, Hospitality and Tourism
Enterprise Management
Finance and Accounting
Global Meetings and Events Management
Aviation Management
International Tourism Management
Hospitality with Tourism Management
International Hospitality Management
Culinary Arts Management
Education and Learning
Strength, Conditioning and Performance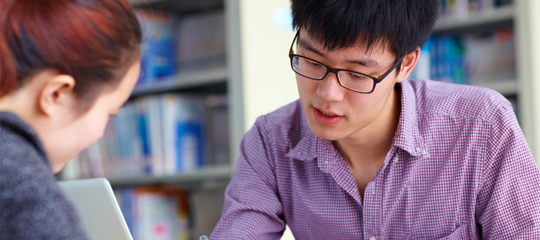 Other courses
Intensive English Pre-sessional course
International Foundation Diploma (level 0)
All other courses and levels are planned to be available face-to-face only at the moment. This will be reviewed in late August.
Which courses will be available online?
Please view all available courses above. For all of these courses, it will be the first semester of year 1 (known as level 4) for some undergraduate courses, and the first semester of year 1 (level 7) for some postgraduate courses, that will be available. After semester 1, you will need to study at the University College Birmingham campus in the UK.
My course isn't listed. What does that mean for me?
Unfortunately, it won't be possible to offer all of our courses this way. Some have very significant practical elements from the beginning, or require the use of specialist equipment. If your course is not on the list and you think you will struggle to reach the campus by the start of the academic year, please get in touch, and we will discuss the options with you.
I'm a second/third/other year student, can I study the next semester online?
At the moment we are hoping that the campus will be operating as normal in September, and so we are planning for face-to-face teaching for second years (level 5) and above. It is more difficult to teach many of those courses online because students often have more practical work in later years of their course, and have already had the summer period studying online. However, we will review the situation in late August, and let students know if it becomes necessary to offer some courses online as well as face to face. 
I'm a UK-based student, can I study the first semester online?
If you are starting year 1 of a course listed above, then you can study online if you are not able to get to the campus because of restrictions on travel or gatherings. However, once travel to the campus is possible we would expect you to join the face-to-face teaching groups.
When do I have to decide whether I will be studying face to face or online?
We recognise that the situation is changing rapidly, and so you may not be able to make a decision yet. For UK students, we will base our decision on whether to open the campus to students on government advice, and give you as much notice as possible. If government advice allows you to travel to campus for teaching, we would expect you to do so. For overseas students, we will ask you to indicate your likely plans in mid-August, and then let us know as soon as you can if anything changes. If you need a visa to study in the UK, you will need to leave enough time to get one before you travel to the UK. We ask that regardless of when you arrive in the UK, you give us at least 7 days' notice, and join face-to-face teaching on a Monday, so that we can make sure you receive a full induction to the University College Birmingham campus and your course.
Is there a final date to get to the UK by?
You will need to be on campus for induction for semester 2, which is from the 1st February. Teaching for semester 2 starts on the 8th February. 
Will you be offering the option for online teaching in semester 2 (February - May) as well?
We are not planning this at the moment, and it is very unlikely that we would offer online teaching beyond semester 1 in most courses. This is because the majority of University College Birmingham's courses have substantial practical elements, and require use of our brilliant specialist facilities. We are able to teach semester 1 online by focusing on more theoretical work, which will mean that in most courses, semester 2 has substantial practical teaching.
What will the teaching be like?
This depends a lot on the individual course, and we really encourage you to get in touch with the lecturers, who can talk about it in more detail. You can contact them via emailing teachingqueries@ucb.ac.uk. In general, teaching will take place on our online platform, Canvas. It will be a mixture of lectures, small group teaching and discussions. You will usually be set the same assessments as you would if you were on campus, and will have access to our online resources, including library facilities, to complete them. You will be taught the same material as students who are studying on-campus, usually via the same lectures and teaching groups. We have a lecture recording system called Panopto, which allows us to do this.
What about the practical parts of the course?
In most cases, the first semester is likely to be more theory-based, and you will do more practical work on campus in semester 2. When you join us in person you will be able to use our amazing practical facilities, and to experience the valuable skills development and industry experience our lecturers can offer. 
Will I get to interact with course-mates?
Yes, all University College Birmingham students use Canvas for some of their learning, and course leaders will set up a variety of ways for students to interact during the course. There will be an induction and welcome programme, and opportunities to interact with students socially from across the University College Birmingham community.
Do I need any special equipment to study online?
You need access to the internet, and a computer or laptop. Ideally, we would recommend that your device has an intel i3 processor, 4mb Ram and an SSD drive. Our portal and Canvas work best in the browser Google Chrome, which you can download free.
What support will be available?
All of the university's usual support services will be available remotely through University College Birmingham's portal, including personal tutorial support, library services, IT support, academic English support, wellbeing, and employability.
What happens when I come to the UK?
As long as you give us 7 days' notice of your arrival, we will provide you with an induction to the University College Birmingham campus on a Monday morning, and then introduce you to lecturing staff. You will then be able to join in in-person classes.
Can I book student accommodation for when I come to the UK?
Yes, you can reserve your accommodation now by contacting the team on accommodation@ucb.ac.uk contracts run from 12 September 2020 to 2 July 2021. However, if you are unable to reach the campus because of government travel restrictions, then we will not charge you for weeks you are not in residence. You can get full details of this policy from the accommodation team. We encourage you to reserve your accommodation soon, to make sure that a room is available for you. 
Will this affect my chances of getting a visa for the UK?
Based on current UKVI guidance, this shouldn't have an impact on the visa application process. You will need to begin the application 2-3 months before you will travel to the UK. We will be in touch to support you in this process. Please note that in the unlikely event that you are not successful in getting a visa to study in the UK, you would not be able to continue on the course. In these circumstances we would refund your tuition fee.
I have other questions not answered above