Why should I choose this course?
RESIDENTIAL VISITS – Examine examples of effective sports management on trips abroad – previous destinations have included Athens, Rome, Barcelona, Paris, Krakow and Berlin
WORK PLACEMENT – Take on an optional 48-week paid placement to experience the industry first-hand – and you won't incur any tuition fees during your placement year
ENRICHMENT – Access additional qualifications and enhancement opportunities to enrich your studies and boost your career prospects
SPECIALISE YOUR STUDIES – Choose from a range of optional modules, covering subjects ranging from sports psychology and nutrition to marketing or financial strategy
Our facilities
Students on our sports courses at University College Birmingham have access to a wide range of excellent facilities. Our campus features a brand new Human Performance Centre, cutting-edge gym and sports injury and massage clinics, while you also have access to the state-of-the-art facilities at nearby Avery Fields, thanks to our partnership with local rugby club Bournville RFC.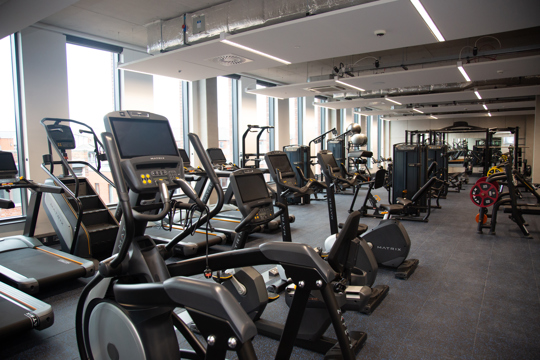 Our new Human Performance Centre includes a 35m sprint track (with force plate) and sled track, eight lifting platforms, 7m rig and large screens displaying live analysis data
Our purpose-built Human Performance Laboratory features the latest equipment including an anti-gravity treadmill, isokinetic dynamometer, Monark LC7 cycle ergometer and SECA body composition analyser
Our sports clinics on campus are open to the public and provide the ideal environment for our sports students to put training into practice treating and assessing patients
The impressive £3m Avery Fields complex – which we share with Bournville RFC – boasts an all-weather pitch, two grass pitches and a clubhouse with function room and modern changing facilities
Course breakdown
Students on the FdA have the option of progressing onto the final year upon completion of the foundation degree.
From teaching to instructing fitness, coaching is a key aspect of many sports-related leadership roles. You will learn how to develop the physical, social and mental skills of participants through active recreation and develop an awareness of the techniques involved in the coaching process, the agencies involved and potential legal issues.
You will study economic theory in relation to sport provision and professional team sport, focusing on finance and economics. You will also study the practicalities of these aspects within a sport setting using case studies on global sports manufacturers such as Nike and Adidas.
The notion that sport can contribute to a healthy lifestyle is a debate which carries social, economic and political considerations. You will explore how sport is used to develop wellbeing in communities and explore alternatives to a healthy lifestyle such as performance-enhancing drugs and dietary supplements. You will also examine the practical guidelines developed by practitioners to improve individual and community lifestyle.
Managing People and Performance
You will be introduced to management theory and how it relates to the sports environment. By examining managerial behaviour you will be able to see its impact on sports and recreation and highlight changing practices within sport organisations. You will also explore how individuals operate and the importance of group dynamics and leadership.
In an ever-changing and dynamic environment you need to have a grasp of the contemporary issues affecting the industry scene. You will analyse sport within sociological, economic and historical contexts to enable you to develop an understanding of theories, concepts and research skills relevant to the industry.
Sports Safety, Health and the Environment
You will consider the need to manage health and safety within sport and investigate the concept of risk and develop hazard awareness and risk assessment skills. You will recognise the importance of planned incident response and the consequences of poor risk management.
Human resource issues, both nationally and internationally, impact on all businesses regardless of their size, so you will learn about common HR situations and how to resolve them. You will also appreciate the importance of good leadership and the role of the line manager in engaging and developing creativity in people.
Management and Planning of Sport
You gain an appreciation and knowledge of sports planning and the need for all levels of sport in all sectors of the community. You will examine government policy and planning processes and study sports planning at local, national and international levels and evaluate their economic, social and environmental implications.
Managing Sports Facilities
By focusing on the operational aspects of sports management, you will gain an appreciation of the different elements of management and how they combine for a variety of operational issues and problems. You will utilise your marketing and finance knowledge whilst developing your creative and innovative problem-solving skills.
You will be introduced to the management and application of research, looking at using primary and secondary research tools and techniques through various research activities. You will establish research aims, objectives, research methods and how to collect both qualitative and quantitative data for use in your own research.
In a rapidly-changing and dynamic sports industry, you need to understand the current issues and changes to help you predict the future of the industry. You will look at and analyse mega sports events, their economic and commercial impact on host nations and why they are worth so much to so many.
Creative Business Enterprise
Have you ever wanted to create a new event concept, start a business or take over the world? Well Creative Business Enterprise gives you the knowledge, tools and skills to do just that. Creative Business Enterprise places you at the centre of the learning experience by combining theory with fun hands-on activity workshops and innovative business games to develop your understanding, knowledge and skills and achieve your goals.
You will gain an understanding of the coaching process and the wide range of factors that influence it. This will provide you with an understanding of the key psychological and physiological considerations a coach has to take into account when developing athletes and how this can vary with regard to the athlete population.
You will examine the nutritional needs of athletes and those undertaking substantial exercise programmes, exploring the importance of nutrition in achieving optimal health. Other topics addressed will include exercise and metabolism, energy generation, hydration and vitamin and mineral needs for athletic performance.
The aim of this module is to investigate the composition of sport in relation to psychology. You will analyse and review the area of sport psychology focusing on key areas such as motivation, personality, learning and aggression. You will always examine the role of the coach and participants in relevance to psychological concepts.
The voluntary sector is one of the most dynamic sectors worldwide. You will have the opportunity to work on a volunteer project within a private, public or community organisation and see how they market themselves and compete for resources with other voluntary projects. You will be able to reflect on your experiences as well as develop your personal and professional skills within a working environment.
Optional Placement module
You will gain valuable work experience on a 48 week work placement. This is an exciting opportunity to put what you have learned into practice, broaden your experience and demonstrate your abilities to potential employers.
Development and Innovation in Sport
The business environment for sport is changing and managers need the skills and ability to identify and forecast change to create new services or adapt existing ones. You will understand the importance of innovation and creativity within the industry and learn to use a mixture of critical and creative thinking to make informed business decisions.
International Sports Environment
You will develop an awareness and understanding of the dynamic nature of the international sporting environment. This module will help you identify the social, economic and political factors driving change and proactive and reactive responses to issues relating to an increasingly chaotic business environment.
You will have the opportunity to engage in an independent research project of your choice. You will have support with preparing your proposal and understanding the competent characteristics of good research. An appointed tutor will help guide you through this important and rewarding process.
The global sports world is becoming more dynamic and managers need to formulate and implement strategies that consider their organisation and the current industry environment. You will examine the evolution of strategic management within sports, form and evaluate corporate level strategies and explore a wide range of alternative approaches.
An opportunity to consolidate your financial planning knowledge, you will learn how to synthesise and evaluate business performance and strategy. You will develop an in-depth knowledge of financial concepts and how companies portray themselves through their annual reports.
Sports Coaching and the Development of Expertise
What does it mean to become an expert in the sports environment? You will gain an understanding of how to develop sport expertise through the use of evidence-informed coaching practice through theory, sampling and specialisation. You will also analyse and critique methods to facilitate motor and perceptual cognitive skills acquisition.
You will be integrating the concepts of marketing with sports-related products and services and the use of sporting events. This will give you the understanding and knowledge of the important factors that affect this area of business such as sponsorship, branding, digital marketing concepts, relationship marketing and consumer behaviour before examining their impact on the domestic and international markets.
You will design and implement a range of interventions addressing areas such as concentration, motivation, aggression, anxiety and injury. You will critically evaluate measurement tools and the impact of regulatory and ethical issues. Using sports psychology in this manner benefits all professionals working in the sports environment.
You will analyse the development and future prospects of sport tourism as an area of growth, focusing on environmental frame conditions and examining the relationship between sport and tourism in the context of future strategies.
Work Based Learning for Sport
The aim of the module is for students to gain work based experience within the sport and fitness industry. The experience will allow the students to further enhance both their career specific skills and transferable skills. Throughout the work based learning module students will have the opportunity to experience and observe a variety of different practices. The module further aims to develop the student's ability to analyse the work based experience, with the use of reflection models. In addition the module is focused upon ensuring the students are employment ready following the completion of their studies.
The modules listed above for this course are regularly reviewed to ensure they are up to date and informed by industry as well as the latest teaching methods. On occasion, we may need to make unexpected changes to modules – if this occurs, we will contact all offer holders as soon as possible.
Sports Management BA (Hons)
A-levels: An A-level grade profile of CCC-CDD.
BTEC: A BTEC grade profile of MMM-MMP. This can be achieved from either an Extended Diploma or a combination of smaller BTEC qualifications.
Tariff: Other Level 3 qualifications are accepted for entry. A minimum of 96-80 UCAS Tariff points will be required.
Access to Higher Education Diploma: 96-80 UCAS Tariff points, including a minimum of 15 Level 3 credits at Distinction.
A-levels: An A-level grade profile of CD-DD.
BTEC: A BTEC grade profile of PPP-PP. This can be achieved from either an Extended Diploma or a combination of smaller BTEC qualifications.
Apprenticeship: Achieve an advanced apprenticeship (Level 3).
Tariff: Other Level 3 qualifications are accepted for entry. A minimum of 56-32 UCAS Tariff points will be required.
Access to Higher Education Diploma: 56-32 UCAS Tariff points.
Non-tariff: Non-UCAS Tariff-based Level 3 qualifications are also considered for entry. Please contact admissions@ucb.ac.uk to check your eligibility.
Work-based: We also give equal consideration to applicants who are currently in work and wish to apply to University College Birmingham. To apply, you must have a minimum of 3 years' relevant work experience, demonstrating management or supervisory duties. Your application must also include a reference from your line manager supporting your entry to higher education. For further details, please contact Admissions.
Note: Indicative information only – actual timetables and assessment regimes will be issued at your induction.
Teaching
Example of a typical teaching week (up to 13 contact hours):
Large group teaching – 6 hours
Smaller group teaching – 4 hours
Tutorials – 3 hours
You will also need to commit around 20 hours per week for individual study time.
Assessment
Estimated breakdown of assessment for this degree course (weighting will vary in Year 3 and 4 depending on optional modules):
Coursework – 58%
Practical assessment – 33%
Written examinations – 9%
Our teaching and assessment is underpinned by our Teaching, Learning and Assessment Strategy 2015-2020.
Additional qualifications and training
You will have the opportunity to achieve a Mountain First Aid qualification in addition to your degree
As a new student studying this degree full-time, you will receive £300 per year via our Kick-Start Scheme (eligibility criteria applies). This scheme will support your studies and future career by contributing to course-related materials, uniform or selected items on campus. You might even qualify for an additional £500 per year.
UK/EU students
If you are a UK/EU student enrolling on a full-time foundation degree or a BA/BSc in 2020/21, your fee for this academic year will be £9,250 per each full year. A half year tuition fee is £4,625. UK/EU students do not pay tuition fees for any placement periods.
International students
If you are an international student enrolling on a a full-time foundation degree or a BA/BSc in 2020/21, your fee for this academic year will be £11,500 per year.
If you complete a placement year, your tuition fee would be £500 for a full year (£250 for half year placement).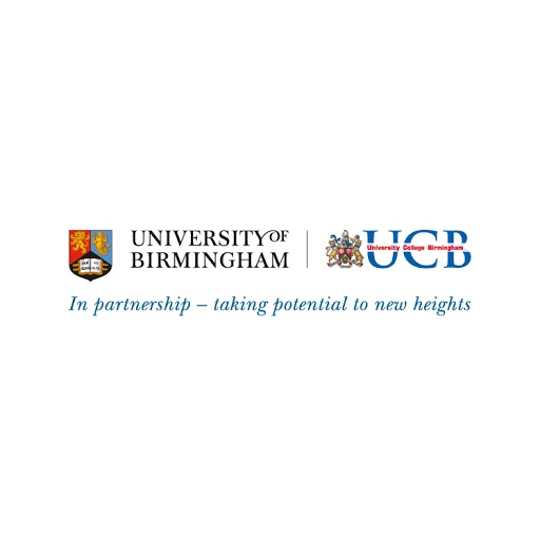 This course is accredited by the University of Birmingham.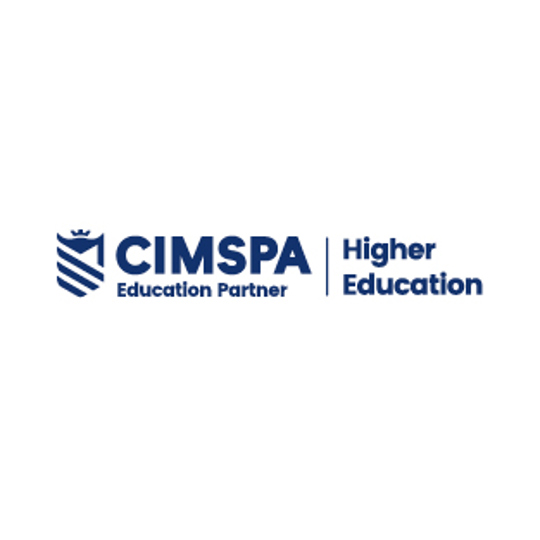 University College Birmingham is a higher education partner of the Chartered Institute for the Management of Sport and Physical Activity (CIMSPA).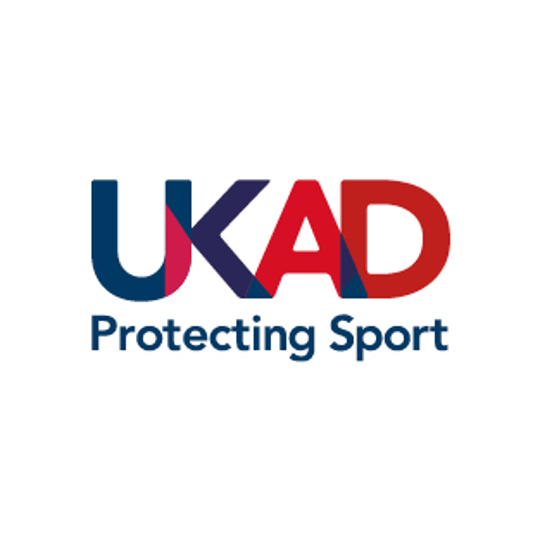 University College Birmingham adopts the UK Anti-Doping (UKAD) and World Anti-Doping Agency (WADA) position that cheating, including doping, in sport is fundamentally contrary to the spirit of sport and undermines the otherwise positive impact of sport on society. View our Clean Sport Commitment statement here.
Accreditations, endorsements and partnerships
University College Birmingham works with a wide range of organisations to ensure you receive the best possible training and qualifications recognised by industry.
of graduate employers say relevant experience is essential to getting a job with them
Work placements
Work placements are vital for gaining real-life experience and for building your confidence and skills before you finish your course – and they may even lead to a job when you graduate. Our hired@UCB team can help find the ideal placement for you.
Our BA Sports Management course features an optional 48-week paid placement, during which you will not incur any tuition fees.
Work alongside experts in your sector
A snapshot of some of the employers we have worked with:
Sport4Life
Anytime Fitness Edgbaston
The Pumphouse Gym
Tempest Executives
The Clubhouse, Solihull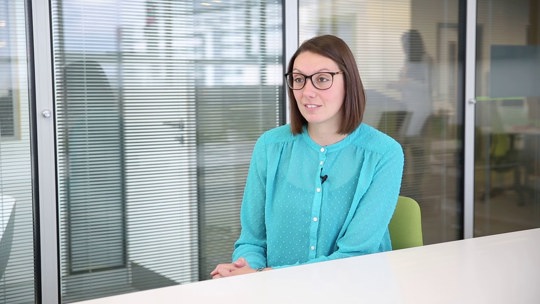 I loved the mix of business and sports modules. There are also annual residential course trips, small class sizes and plenty of variation in assessment methods. I was encouraged to embrace the business modules as much as the sport modules, as they are just as useful for my career.
Career opportunities
Fitness centre manager
Average Salary: £23,000
Sports development officer
Average Salary: £30,000
Sports coach
Average Salary: £32,500
Event manager
Average Salary: £33,000
Marketing executive
Average Salary: £26,500
Performance analyst
Average Salary: £35,910
hired@UCB
We are here to support your career goals every step of the way.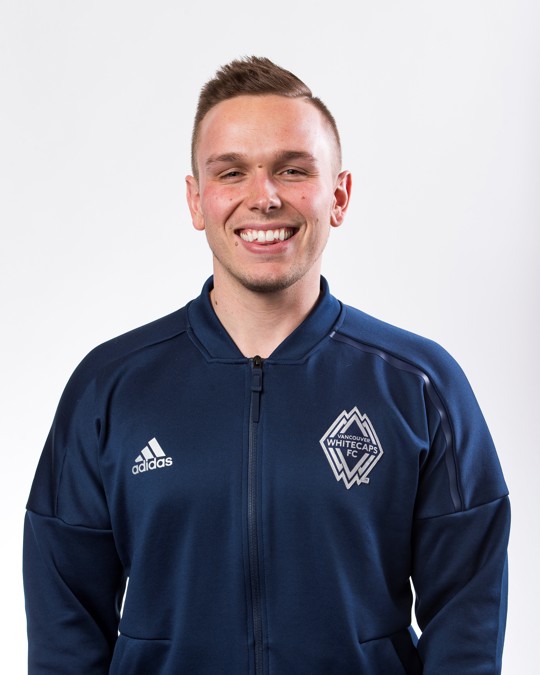 Tom's Story
Tom is having a ball as marketing strategist for a Canadian Major League Soccer team, and it all started at University College Birmingham.