Why should I choose this course?
ENRICHMENT – Boost your career prospects with a range of additional qualifications recognised by the sport and fitness industry
WORK EXPERIENCE – Engage with industry through a range of opportunities throughout your course, with our past students having worked for top professional sports clubs
PRACTICAL APPLICATION – Apply your learning and skills to real-life practice, supported by our outstanding sports facilities and expert teaching staff
SPECIALISE YOUR STUDIES – Drive the direction of your studies to suit your interests with a range of modules, placement work and a research project on the subject of your choice
AWARD-WINNING UNIVERSITY – Study at the University of the Year offering the best Student Support in the UK (WhatUni Student Choice Awards 2022)
Our facilities
Students on our sports courses at University College Birmingham have access to a wide range of outstanding training facilities, including a new state-of-the-art gym, Human Performance Centre and Laboratory. You will also have access to a range of outdoor training facilities at nearby Avery Fields, including 4G astroturf and grass pitches.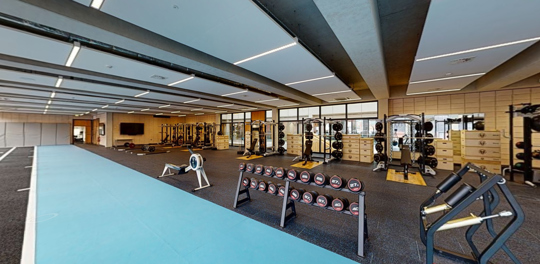 Our new Human Performance Centre and Laboratory features the latest equipment including a 35m sprint track, eight lifting platforms, an anti-gravity treadmill and much more
Our purpose-built Human Performance Laboratory features the latest equipment including an anti-gravity treadmill, isokinetic dynamometer, Monark LC7 cycle ergometer and SECA body composition analyser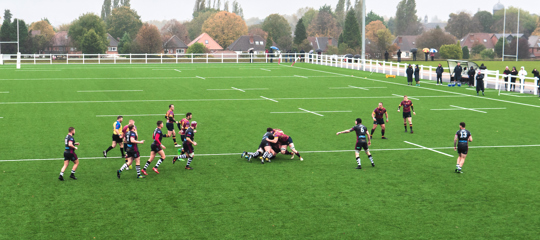 The impressive £3m Avery Fields complex – which we share with Bournville RFC – boasts an all-weather pitch, two grass pitches and a clubhouse with function room and modern changing facilities
Course breakdown
Students on the FdSc have the option of progressing onto the final year upon completion of the foundation degree.
Your vital skills and abilities will be developed to enable you to study effectively at an undergraduate level. Key learning concepts will be identified and related to skills relevant to the industry, which will then be developed through a variety of tasks and activities. This is done in a relevant context that takes into account the wider education and community focus of your course as a whole.
Applied Anatomy and Physiology
A thorough understanding of the body and how it works is key to many career paths in the industry, and will support your work in fitness and coaching-related modules throughout the programme. This module will be a combination of theoretical and practical application of the musculoskeletal, energy, cardiovascular and respiratory systems as well as muscle contractions and basic neurology. You will also have the opportunity to attend additional study support workshops.
Principles of Sports Psychology
Within exercise and coaching, sport psychology can have a key impact on the performance of both the leader and participants. This module aims to introduce you to key concepts within sport psychology. You will consider the role of motivation when considering participant adherence and life-long participation within sporting, exercise and physical activity.
This module aims to give you an understanding of different styles and practise designs in order to create a positive learning environment for your participants. You will also look at coaching in a range of contexts from school sport through community participation and working with adult groups. By the end of the module, the aim is that you will be confident in preparing and delivering a coaching session to a range of audiences. As part of this module, you will also have the opportunity to work with/observe a range of coaching sessions in these environments.
Health promotion as a field draws on the behavioural aspects of social science, and may be applied in a range of settings, from public health to patient-facing contexts. Health promotion aims to promote health and help prevent disease and early mortality through information-driven, patient-centred, voluntary behaviour change activities. Factors influencing both societal and individual health will be explored, in addition to the evidence-based rationale for health promoting approaches. As such, this module will incorporate an appreciation of the wider determinants of health, risk factors for ill health, and recognised issues in acute and chronic health. Focus will be applied to health promotion strategies for different populations and individualised skilled communication approaches for discussing health information, coaching health, and influencing behaviour change.
Health and Exercise Screening
You will explore the role of health and exercise screening in informing exercise practice. This module will review the importance of safe and effective client assessment and will delve into the key parameters of physiological, fitness and body composition testing. You will be able to identify the importance of exercise screening in protecting and developing clients. Within this capacity, you will be able to interpret the fitness and health of individuals and appropriately refer them to other practitioners or use this information to inform exercise prescription.
Sport, fitness and coaching are very dynamic industries, and as such it is vital that you are able to keep up with latest developments and research. In this module you will be introduced to the management and application of research, looking at using primary and secondary research tools and techniques through various research activities. You will establish research aims, objectives, research methods and how to collect both qualitative and quantitative data for use in your own research.
Sport and Exercise Nutrition
You will examine the nutritional needs of athletes and those undertaking substantial exercise programmes, exploring the importance of nutrition in achieving optimal health. Other topics addressed will include exercise and metabolism, energy generation, hydration and vitamin and mineral needs for athletic performance.
Sports Psychology in Practice
The focus of this module is for you to gain experience in conducting a primary study focused on sports psychology. Within the module, you will be assessing the impact of selected sports psychology intervention, while completing a selected activity. You have the opportunity to consider how you could motivate participants or assess the impact of imagery on skill execution for example in the context of your choice.
Coaching and Performance Analysis
The aim of this module is to provide you with knowledge and experience of effective coaching sessions, focusing not just on the delivery of effective sessions but in addition giving consideration towards planning and evaluation. The module will introduce you to reflective coaching in order to improve coaching further. Within the module, you will also consider the role of performance analysis, and how it can be used by coaches to improve participants' skill execution further.
Personal and Professional Development
The focus of this module is to consider the different careers within the sport, fitness and coaching industries. There will be consideration for the skills and qualities needed for employment, and how these areas can be developed prior to graduation. You will complete a placement as part of the module, and you will reflect on your skill development and create an action plan for future development in preparation for your future career. This module will also feature talks from industry figures and alumni, all to support you in preparing for industry.
Exercise Training and Programming
The exercise training and programming module will prepare you to work as a knowledgeable exercise practitioner. You will use previously learned exercise and health screening skills to inform safe and effective exercise programming with individualised sessions and ongoing review. You will develop your applied exercise practice and will justify your training approaches based on individual client needs.
Your development on the course culminates in a final year project based on your own interests and career aims. This is a key project through which you will hone your independent learning, problem solving, analysis and data presentation skills. You will deepen your knowledge in a selected area of the industry of your own choosing to be explored as a case study or a journal submission. Both methods are supported by an additional poster presentation.
This module aims to promote health and wellness through the increased use of physical activity and exercise in the prevention and treatment of disease. You will be able to provide brief interventions on physical activity advice while protecting and promoting the health of patients.
Nutrition for a Healthy Population
This module will establish your understanding of nutrition and its direct impact on health. It will include a strong focus on human metabolism, the components of a healthy diet and how nutrition can help prevent disease. The module includes examining an evidence-based diet and looking at dietary interventions, such as the Mediterranean Diet or the Ketogenic Diet. You will also consider diet and disease (non-communicable diets) including CVD, cancer, diabetes and metabolic syndrome. Finally, you will explore current issues in public health, children's diet, influence of food companies, a leaner fitter future and 2016 European guidelines among other contemporary issues. This module adds a very current dimension to the degree programme and a number of future career pathways will be enhanced through its study.
Special Population and Inclusive Coaching
Building on the understanding achieved within previous coaching modules, you will be given the opportunity to develop skills and knowledge of working with different groups. You will experience an inclusive coaching environment (i.e. SEN, disability sport) and gain an understanding of the adaptations needed in order to deliver an effective learning environment. You will be able to evaluate delivery and highlight possible areas for adaptations and development.
Work-Based Learning for Sport
In any industry experience and knowledge/qualifications go hand in hand. The aim of this module is for you to gain work-based experience within your chosen industry to support your knowledge development, and the ability to apply this in practice. The experience will allow you to further enhance both your career-specific skills and transferable skills. Throughout the work-based learning module, you will have the opportunity to experience and observe a variety of different practices, with talks from industry experts across a number of fields. The module further aims to develop your ability to analyse the work-based experience, with the use of reflection models.
The modules listed above for this course are regularly reviewed to ensure they are up to date and informed by industry as well as the latest teaching methods. On occasion, we may need to make unexpected changes to modules – if this occurs, we will contact all offer holders as soon as possible.
Entry requirements
Sport, Coaching and Fitness BSc (Hons)
A-levels: An A-level grade profile of CCC.
T-levels: A T-level graded Pass with a core component of grade C.
BTEC: A BTEC grade profile of MMM. This can be achieved from either an Extended Diploma or a combination of smaller BTEC qualifications.
Tariff: Other Level 3 qualifications are accepted for entry. A minimum of 96 UCAS Tariff points will be required.
Access to Higher Education Diploma: 96 UCAS Tariff points including a minimum of 15 Level 3 credits at Distinction.
Sport, Coaching and Fitness FdSc
A-levels: An A-level grade profile of CD.
T-levels: A T-level graded Pass with a core component profile less than C.
BTEC: A BTEC grade profile of PP. This can be achieved from either an Extended Diploma or a combination of smaller BTEC qualifications.
Tariff: Other Level 3 qualifications are accepted for entry. A minimum of 48 UCAS Tariff points will be required.
Access to Higher Education Diploma: 48 UCAS Tariff points.
Non-tariff: Non-UCAS Tariff-based Level 3 qualifications are also considered for entry. Please complete our enquiry form here to check your eligibility.
Work-based: We also give equal consideration to applicants who are currently in work and wish to apply to University College Birmingham. To apply, you must have a minimum of 3 years' relevant work experience, demonstrating management or supervisory duties. Your application must also include a reference from your line manager supporting your entry to higher education. For further details, please contact Admissions.
Key information
Note: Indicative information only – actual timetables and assessment regimes will be issued at your induction. 
Teaching 
Example of a typical teaching week (up to 15 contact hours): 
Large group teaching – 6 hours 
Smaller group teaching – 6 hours 
Tutorials – 2 hours 
Field trips and sports events 
Work experience 
You will also need to commit around 20 hours per week for individual study time. 
Assessment
Estimated breakdown of assessment for this degree course:
Coursework – 50%
Practical assessment – 45%
Written examinations – 5%
Our teaching and assessment is underpinned by our Teaching, Learning and Assessment Strategy 2021-2024.
Additional qualifications and training
You will have opportunities to gain additional qualifications, including:
Level 2 and Level 3 Gym Instructor and Personal Training qualifications
1st4Sport Level 2 Certificate in Coaching Multi-Skills Development in Sport
Emergency first aid qualification
Please note extra qualifications may incur an additional fee.
This course incurs additional costs of approximately £100 for uniform and kit. (Prices are subject to change each year – exact costs and information on how to order required items will be provided to you prior to enrolment.)
You will be able to purchase your uniform and kit using Kick-Start funding (see below).
UK students
If you are a UK student enrolling on a standard-length Foundation Degree or a BA/BSc at University College Birmingham, your fee for this academic year will be £9,250. A half-year tuition fee is £4,625. There will be no change to this tuition fee for the forthcoming two academic years (2023/24 and 2024/25).

View undergraduate fees
International students
If you are an international student enrolling on a full-time foundation degree or a BA/BSc in 2023/24, your fee for this academic year will be £13,500 per year.
If you complete a placement year, there will be an administration fee of £500 for a full year or £250 for a half-year placement.
Scholarships and bursaries
Sporting Excellence Scholarship
Students on our sports courses at University College Birmingham may be eligible to receive one of our Sporting Excellence Scholarships. These are open to applicants from any country who are able to demonstrate ongoing excellence in sporting achievement.
Two levels of support package are available, with awards of up to £3,000 towards competitions, training costs and equipment over three years of study. The scholarship also includes:
University-branded training kit 
Free gym membership 
Individually tailored programme – may include nutrition, sports psychology, strength and conditioning or lifestyle support 
Weekly sports therapy/massage 
To find out more about the levels of support and eligibility criteria, visit our scholarships and waivers page.
As a new student studying this course full-time, you will receive £300 per year through our Kick-Start Scheme (UK students only, eligibility criteria applies). This scheme will support your studies and future career by contributing to course-related materials, uniform or selected items on campus. You may also qualify for an additional £500 per year.
Find out more about the Kick-Start Scheme here.
UCBconnect - meet other students on your course
Starting university is an exciting time, but we understand that it can sometimes feel a little daunting. To support you, we have created a platform called UCBconnect, where you can meet other students who have applied for the same course at University College Birmingham, before you start studying here.
As soon as you have been made an offer, you will be sent an invitation via text and email to complete your user registration and join UCBconnect. For more information, please visit ucb.ac.uk/ucbconnect.
Join the conversation and check out the latest updates from the department of Sport and Nutrition.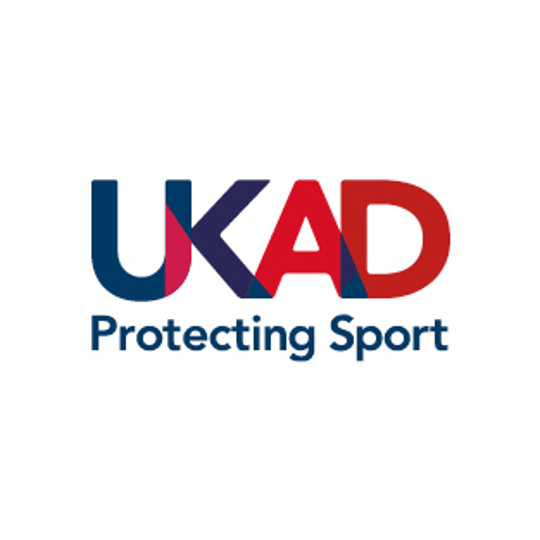 University College Birmingham adopts the UK Anti-Doping (UKAD) and World Anti-Doping Agency (WADA) position that cheating, including doping, in sport is fundamentally contrary to the spirit of sport and undermines the otherwise positive impact of sport on society. View our Clean Sport Commitment statement here.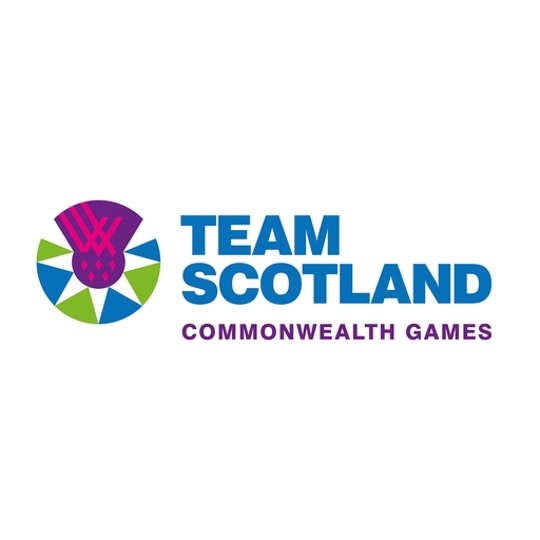 University College Birmingham was home of Team Scotland at the 2022 Commonwealth Games.
Accreditations, endorsements and partnerships
University College Birmingham works with a wide range of organisations to ensure you receive the best possible training and qualifications recognised by industry.
of graduate employers say relevant experience is essential to getting a job with them
Work placements
Work placements are vital for gaining real-life experience and for building your confidence and skills before you finish your course – and they may even lead to a job when you graduate. Our Hired team can help find the ideal placement for you.
Work placement opportunities and requirements are integrated into some of the modules that you will study on our FdSc and BSc Sport, Coaching and Fitness courses, allowing you to put theory into practice and enhance your future employability.
Work alongside experts in your sector
A snapshot of some of the employers we have worked with: 
Warwickshire County Cricket Club
Wasps Rugby Academy
West Bromwich Albion FC Women
Easy Gym
Vibro-Suite Health and Wellness Club

The Sport, Coaching and Fitness programme offers students the opportunity to develop skills and knowledge across a wide variety of modules. The multidisciplinary approach allows students to progress into a broad range of careers.
Career opportunities
Note: Some roles below may require further study/training. The roles and salaries below are intended as a guide only.
Health and wellbeing/sports development officer
Average Salary: £30,000
Further education lecturer
Average Salary: £28,575
Community sports coach
Average Salary: £21,000
Fitness centre manager
Average Salary: £23,000 – £30,000
Personal trainer
Average salary: £14,000 – £30,000+
Armed forces training and education officer
Average Salary: £31,232
Hired
We are here to support your career goals every step of the way. 

James's Story
When James decided to leave the US Navy, he found a new calling in fitness training and joined University College Birmingham to learn the ropes as a mature student.