Why should I choose this course?
WORK PLACEMENT – Gain a wealth of real-world experience on a paid 12-month placement, with opportunities available throughout the UK, Europe and around the globe
SPECIALISE YOUR STUDIES – Choose from an extensive range of optional modules to suit your career aims, from Small Restaurant Management to International Marketing
PRACTICAL APPLICATION – Put your hospitality training into practice by working in our award-winning restaurant on campus
INDUSTRY APPROVED – Our course is accredited by the Institute of Hospitality, giving you additional professional recognition when you graduate
TEAM SCOTLAND PARTNERSHIP – Our University will be the home for Team Scotland at the 2022 Commonwealth Games in Birmingham, offering exciting opportunities for our students to work with the team and its athletes
Our facilities
University College Birmingham is renowned for its outstanding food and hospitality training facilities. Our award-winning restaurant on campus provides the perfect environment for students on our hospitality courses to boost their skills across different service styles.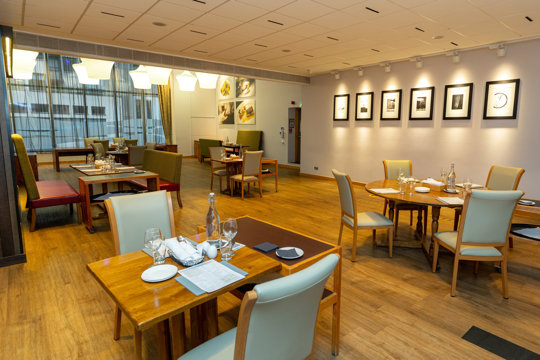 Open to the public, our AA Rosette Highly Commended restaurant on campus – Restaurant at Birmingham College of Food – will arm you with hands-on skills, from serving fast food to silver service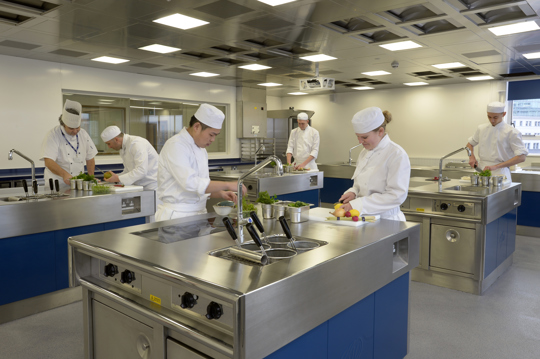 Our training restaurant and industry-standard kitchens provide you with a unique behind-the-scenes view of the hospitality and catering industry during your studies
Course breakdown
Students on the FdA have the option of progressing onto the final year upon completion of the foundation degree.
Year 1
Year 2/3
Year 3
Year 4
Employability Enhancement
How do you get the job that you want and get ahead in your professional life? How do you ensure that you stand out and maximise every opportunity for career progression and enhancement? This module will develop your self-awareness and reflective skills, allowing you to then develop and demonstrate the knowledge, skills and behaviours that are demanded by the sector's top employers.
Food, Beverage and Hospitality Studies
Food, beverage and hospitality services are fundamental to our industry. You will explore contemporary developments, sustainability, food provenance and how to deliver a profitable service. There will also be practical kitchen work, which will prepare you for your placement and equip you with all-round outstanding service skills.
Hospitality and Tourism Business Principles
You will explore key business principles relevant to the hospitality and tourism industry and become aware of business aspects such as finance and accounting. You will also come to understand the commercial environment in preparation for your placement.
To help you with the fundamentals of understanding the management of people, you will be looking at the internal structure of large and small organisations. This module also examines current business theory, with a focus on the practice of managing people within a variety of organisations.
First impressions are key in the hospitality industry. Guests need a warm welcome, efficient check-in and a clean and comfortable room with good facilities. You will get an introduction to the systems used in overnight accommodation as well as a chance to study the areas of housekeeping, maintenance and the importance of customer care.
The Hospitality and Tourism Customer Experience
Like it or not, perception is reality as far as the customer is concerned, but do they see us in the same way we see ourselves? It is essential that service providers understand the needs and wants of their customers and how physical appearance both offline and online can influence customer perception, attitude and therefore behaviour. But first we need to identify who exactly is our customer and what are their characteristics.
You will gain valuable work experience on a 48-week work placement. This is an exciting opportunity to put what you have learned into practice, broaden your experience and demonstrate your abilities to potential employers. Year 2 is the work placement year for FdA students. BA (Hons) students start the year in industry in the second semester of year 2 and finish it at the end of the first semester of year 3.
Hospitality Investigations
The problems and questions facing current hospitality, events and tourism managers are becoming more unique and complex in nature and cannot be answered or solved just by using experience or common sense alone. Therefore, as a hospitality manager, you will be required to engage in a range of research activities within your role. This module will prepare you for this and for future research within academia, providing an opportunity for you to develop, design and propose a piece of research which focuses on an interesting and contemporary topic area or issue within your industry.
People Management for Hospitality Managers
Effective people management impacts the extent to which your business succeeds or fails. This module will explore the practical and theoretical people management skills required by 21st Century managers in order to maximise the success of their business, through their most important resource: their people. We will explore the role of the line manager throughout the employment journey and evaluate best practice procedures to attract and retain your staff.
Management of Food and Beverage Operations
You will have the opportunity to apply management principles in a 'live' realistic working environment. You will demonstrate your management skills in order to ensure the execution of a successful function and demonstrate the need for effective control and revenue-generating procedures.
Marketing Communications for Hospitality
The hospitality industry faces a huge challenge in terms of adapting and promoting services in an interconnected world. As a result, you will examine the tactics, strategies and ways that marketing managers use media communications to secure business.
Operational Finance for Hospitality and Tourism
Managers of hospitality operations are required to have a sound understanding of the financial performance of the business. This often involves interpretation and analysis of financial data before making decisions to positively influence financial performance. In this module, you will build your understanding of the key aspects of financial management in hospitality businesses. You will also have the opportunity to develop this further in a simulated hotel environment whereby you will be able to quantify the impact of your decisions on the profitability and liquidity of the hotel.
Why are hotel rooms for sale at such a range of different prices? How can you understand how competition is performing? What type of costs does a rooms operations manager have to control to achieve higher profits? You will be provided with the tools you need in order to learn how pricing and online distribution systems are used and try your hand at analysing hotel rooms' performance with the use of hotel benchmarking and industry reports.
Gastronomy is the study of the relationship between culture and food. As a module developed for food lovers, it will provide you with an appreciation of past, present and anticipated future gastronomic trends. You will develop a sound knowledge of contemporary food issues such as the development of food tourism, food events and festivals and discuss how restaurants are incorporating current trends.
Based upon well-established events planning models, you will gain a sound understanding of the implementation and evaluation of festivals and special events. You will look at growth and development trends, related policy issues and the overall role of events in tourism and leisure. Event typologies and the scope of events will be reviewed and the impacts on residents and visitors will be considered.
Managing Pub and Bar Operations
You will develop your knowledge of the skills that are used within the pub and bar sector, one of the most diverse sectors of the hospitality industry. This will lead to an understanding of the sector structure, trends in legislation, current issues and management operations involved in the efficient running of a pub.
Sustainability in Hospitality, Tourism and Events
In a world characterised by natural resources scarcity, pollution and climate change, there is an increasing need for the hospitality industry to demonstrate a commitment to reducing its environmental footprint. Today's hospitality leaders promoting sustainability recognise the opportunities inherent in adapting their businesses to a more sustainable approach.
Training and Development Skills for Managers
Whether you're carrying out induction training for a group of new starters or teaching someone to make a new cocktail, training and developing staff is a vital component of a manager's role. You will examine how adults learn, barriers to learning and how to engage with and execute a learning activity in order to give you the workplace skills you need to effectively train and develop staff.
Hospitality Operations Management
You will evaluate and apply operations management concepts and techniques to hospitality operations in an international context. You will look at quality and performance management within the industry and how effective management leads to strategic objectives.
Strategic Hospitality Management
You will learn the full range of strategic management issues encountered when determining the direction of the organisation. You will use analytical tools in the context of service sector-based case studies and learn procedures and techniques for a range of elements taught on this course. You will be able to identify long-term threats and opportunities for organisations in order for them to develop successfully.
An opportunity to consolidate your financial planning knowledge, you will learn how to synthesise and evaluate business performance and strategy. You will develop an in-depth knowledge of financial concepts and how companies portray themselves through their annual reports.
Small Restaurant Management
Have you ever imagined what it would be like to own your own restaurant? We will prepare you for the experience by asking you to find a suitable property on the market for your restaurant operations. In a 'Dragons' Den' session, you will present a business plan to a 'financer' who will decide whether or not to support your proposal.
Strategic Human Resources Management
In order to offer meaningful career pathways, what sort of strategies should a business consider? How can it meet the challenges it faces while creating an environment that retains talented employees? You will be exploring contemporary strategies in HR that shape benchmark employers in the industry.
We live in an interconnected world, so it's important to examine how organisations explore new market opportunities beyond national boundaries. As a result, you will become more aware of the technological, communication and transportation challenges businesses face and the options they consider when seeking a foothold in a new country.
Digital and Social Media Marketing
Digital marketing channels are revolutionising the manner in which all businesses operate and market their business activities. Everyone is looking for opportunities to enhance and support their core marketing communications objectives in this customer-centric multi-channel environment. You will be learning digital marketing principles, the role of social media and how to apply them to create a successful strategy.
Cross-cultural and Global Management in Hospitality
You will explore the ways in which a culturally diverse organisation can make use of a diverse range of perspectives offered by international team members and their varied expertise. You will focus on employees who have a global perspective in achieving success for their organisation by implementing international strategy with an awareness of cross-cultural differences.
Innovation and Creativity Management in Hospitality and Tourism
The theme for this module is the 'future environment', which gives you the opportunity to explore and analyse the innovation process in the service sector. You will understand that change is an essential component of the managerial process as you develop new products and services for use in the industry.
Personal Effectiveness and Behavioural Skills
You will identify ways to improve your professional and personal potential by making positive changes and managing yourself. You will benefit from developing your soft skills and self-awareness, which will help you achieve success when managing people.
You will have the opportunity to engage in an independent research project of your choice. You will have support with preparing your proposal and understanding the competent characteristics of good research. An appointed tutor will help guide you through this important and rewarding process.
Enterprise and Innovation Showcase
This will provide you with the opportunity to demonstrate your capabilities in researching, planning and delivering an industry or community-related project. You will research a new business product, service or system within food and beverage enterprises and develop it into an idea that you can exhibit at an event to your peers and industry professionals.
The modules listed above for this course are regularly reviewed to ensure they are up to date and informed by industry as well as the latest teaching methods. On occasion, we may need to make unexpected changes to modules – if this occurs, we will contact all offer holders as soon as possible.
Entry requirements
International Hospitality Business Management BA (Hons)
A-levels: An A-level grade profile of CCC-CDD.
T-levels: A T-level graded Pass with a core component of grade C.
BTEC: A BTEC grade profile of MMM-MMP. This can be achieved from either an Extended Diploma or a combination of smaller BTEC qualifications.
Tariff: Other Level 3 qualifications are accepted for entry. A minimum of 96-80 UCAS Tariff points will be required.
Access to Higher Education Diploma: 96-80 UCAS Tariff points including a minimum of 15 Level 3 credits at Distinction.
International Hospitality Business Management FdA
A-levels: An A-level grade profile of CD-DD.
T-levels: A T-level graded Pass with a core component profile less than C.
BTEC: A BTEC grade profile of PPP-PP. This can be achieved from either an Extended Diploma or a combination of smaller BTEC qualifications.
Apprenticeship: Achieve an advanced apprenticeship (Level 3).
Tariff: Other Level 3 qualifications are accepted for entry. A minimum of 56-32 UCAS Tariff points will be required.
Access to Higher Education Diploma: 56-32 UCAS Tariff points.
Non-tariff: Non-UCAS Tariff-based Level 3 qualifications are also considered for entry. Please complete our enquiry form here to check your eligibility.
Work-based: We also give equal consideration to applicants who are currently in work and wish to apply to University College Birmingham. To apply, you must have a minimum of 3 years' relevant work experience, demonstrating management or supervisory duties. Your application must also include a reference from your line manager supporting your entry to higher education. For further details, please contact Admissions.
Key information
Teaching
In light of COVID-19, we have made some changes to the way we deliver our teaching. We are continually following the guidelines and measures put in place by the UK Government to ensure our students and staff are safe on campus, whilst remaining committed to providing high-quality education. The information below explains how teaching will take place in semester 2 (or semester 1 for those joining us in January) for each level/year of this course.
Assessment
Estimated breakdown of assessment for this degree course:
Coursework – 58%
Practical assessment – 34%
Written examination – 8%
Our teaching and assessment is underpinned by our Teaching, Learning and Assessment Strategy 2015-2020.
This course requires a uniform and kit costing approximately £250-300, depending on the items you purchase. (Prices are subject to change each year – exact costs and information on how to order required items will be provided to you prior to enrolment.)
UK students
If you are a UK student or an EU student with settled/pre-settled status enrolling on a full-time foundation degree or a BA/BSc in 2021/22, your fee for this academic year will be £9,250 per each full year. A half year tuition fee is £4,625. UK students do not pay tuition fees for any placement periods.
EU students
Following the UK's departure from the EU to support our European applicants, University College Birmingham is offering an automatic EU Transition Award to all eligible European students who start their studies at UCB in September 2021 or January 2022 which will bring your fees to £9,250 for an undergraduate course and £8,000 for a postgraduate course. To be eligible for the award students need to be a permanent resident of an EU country and classified by the University as an international student for 2021/22 entry fees purposes. Non-eligible students will be charged the standard international student fee. To find out more information click here. 
International students
If you are an international student enrolling on a full-time foundation degree or a BA/BSc in 2021/22, your fee for this academic year will be £12,500 per year.
If you complete a placement year, there will be an administration fee of £500 for a full year, or £250 for a half-year placement.
As a new student studying this degree full-time, you will receive £300 per year via our Kick-Start Scheme (eligibility criteria applies). This scheme will support your studies and future career by contributing to course-related materials, uniform or selected items on campus. You might even qualify for an additional £500 per year.
UCBconnect - meet other students on your course
Starting university is an exciting time, but we understand that it can sometimes feel a little daunting. To support you, we have created a platform called UCBconnect, where you can meet other students who have applied for the same course at University College Birmingham, before you start studying here.
As soon as you have been made an offer, you will be sent an invitation via text and email to complete your user registration and join UCBconnect. For more information, please visit ucb.ac.uk/ucbconnect.
Join the conversation and check out the latest updates from our Department of Hospitality and Tourism.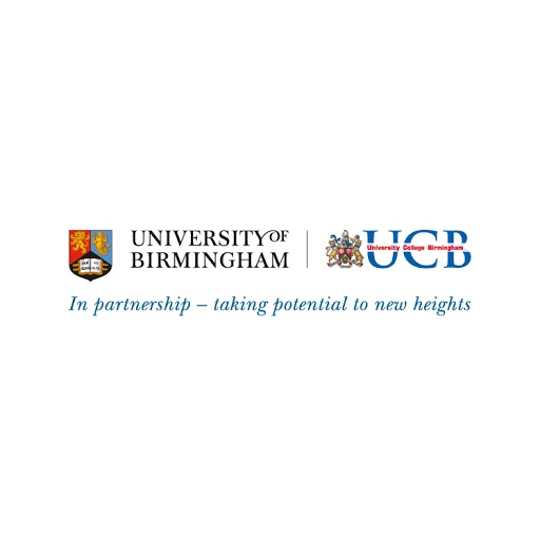 This course is accredited by the University of Birmingham.

This course is accredited by the Institute of Hospitality.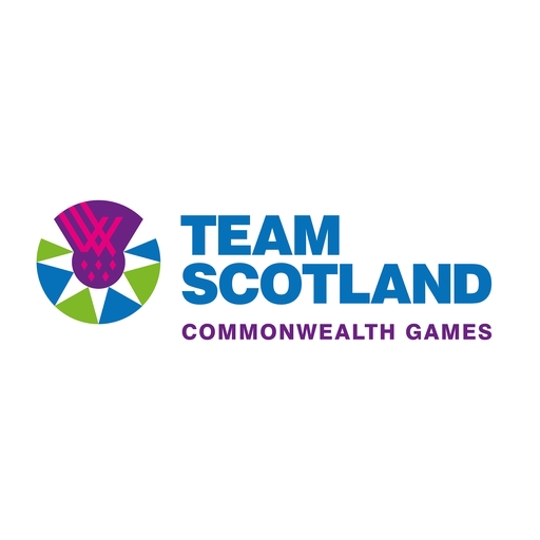 University College Birmingham will be the home of Team Scotland at the 2022 Commonwealth Games.
Accreditations, endorsements and partnerships
University College Birmingham works with a wide range of organisations to ensure you receive the best possible training and qualifications recognised by industry.
of graduate employers say relevant experience is essential to getting a job with them
Work placements
Work placements are vital for gaining real-life experience and for building your confidence and skills before you finish your course – and they may even lead to a job when you graduate. Our hired@UCB team can help find the ideal placement for you.
Our FdA and BA International Hospitality Business Management courses both feature a paid 12-month work placement, during which you will not incur any tuition fees.
Work alongside experts in your sector
A snapshot of some of the employers we have worked with:
Wequassett (Cape Cod, Massachusetts)
The Savoy (London)
The Peninsula (Hong Kong)
The Sea Pines Resort (South Carolina)
Westin Hilton Head Island Resort and Spa (South Carolina)
Ritz Carlton (Naples, Florida and Colorado)
Dunboyne Castle Hotel and Spa (Ireland)
Ashford Castle (Ireland)
The Greenwich Country Club (Connecticut)
Andrew Brownsword Hotels (whole collection)
Fairmont St Andrews (Scotland)
Due to the ongoing coronavirus pandemic, please be aware that opportunities to travel abroad for placements, project work or residential trips may be affected by government travel restrictions. Please visit our
updates and FAQs page
for information.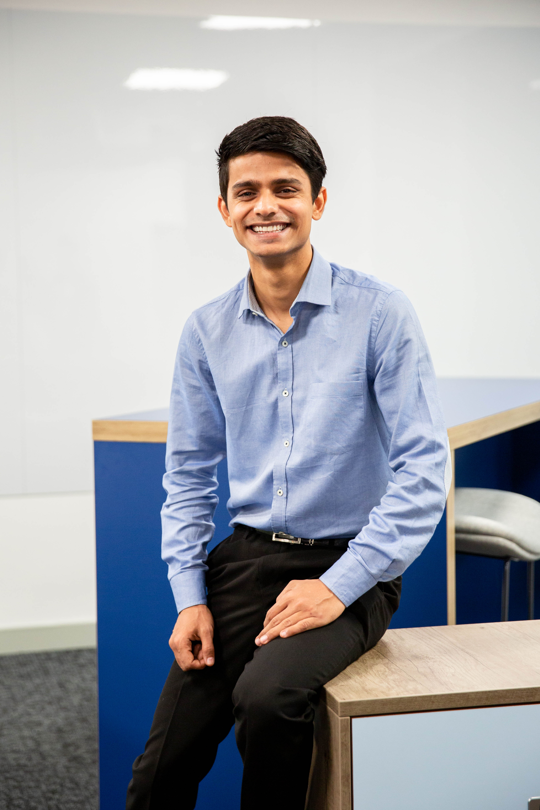 From childhood, I dreamed of becoming a good businessman and now, I am on the right track. It is wonderful to study here. The University has a great reputation inside and outside the country and I would recommend it if you are looking to study in the UK.
Career opportunities
The example roles and salaries below are intended as a guide only.
Hotel manager (small hotel or deputy of larger hotel)
£27,500 - £31,000
Tourist information centre manager
Average Salary: £30,000
Conference centre manager
Average Salary: £30,000
Catering manager
Average salary: £22,000 - £45,000
Accommodation manager
Average Salary: £31,000
Travel agency manager
Average Salary: £35,000
hired@UCB
We are here to support your career goals every step of the way.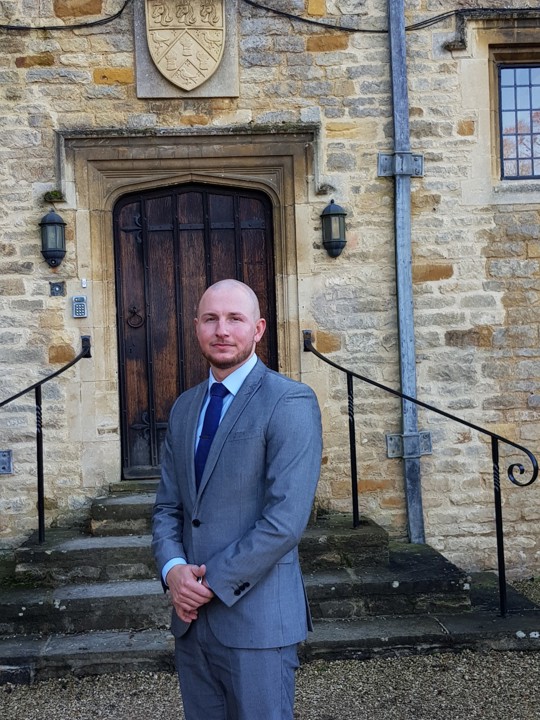 Rhys' Story
From a game-changing Whitbread operations manager to talent recruiter, Rhys has carved out a diverse career since completing his course.