Why should I choose this course?
PRACTICAL APPLICATION – Take on live projects and practical assessments working at our partner football clubs, as well as having access to our outstanding sports facilities on campus
LIVE STUDY ENVIRONMENT – Based at your partner club, you can learn from industry experts while being immersed in the club environment, as well as having use of our University facilities
ENRICHMENT – Take a range of additional qualifications alongside your degree, including FA Level 1 and 2, personal training and gym instructor qualifications
AWARD-WINNING UNIVERSITY – Study at the highest-ranking university in the region according to student choice (Whatuni Student Choice Awards 2023)
Where you will study – our partner football clubs
For our Football Business Management course, you will be based at one of our partner football clubs, studying directly with them within a stadium environment. Find out more information about each of our club partners below: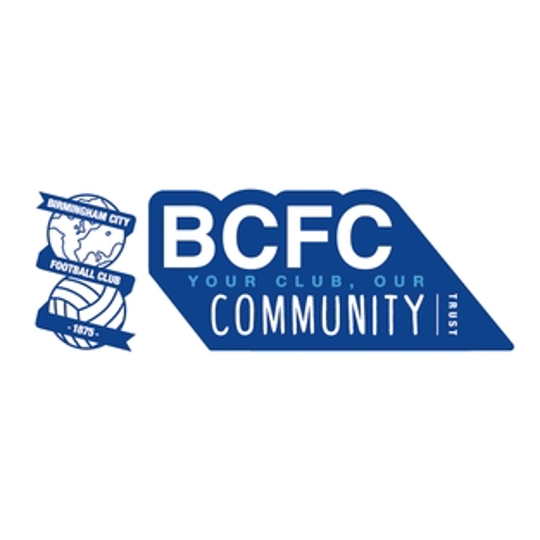 Birmingham City FC Community Trust
Student Experience
Work placements are vital for gaining real-life experience and for building your confidence and skills before you finish your course – and they may even lead to a job when you graduate. Here at BCFC CT, you will be given the opportunity to gain work placement experience with both the club's and trust's digital marketing team and media team, as well as the Community Trust management looking at business management and finances. You will have the opportunity to work with new projects which need to be created and promoted for the business but also the football programme.
Teaching and Learning Facilities 
Work placement is integral to both the experience and assessment of our Football Business Management FdA. You will be required to participate in various community and club-based projects to achieve specific module assessments in a live environment, as well as to enhance your CV. And because of this, we want to provide the best real life business work experience possible which will help promote your skill set both practically and theoretically to the next level.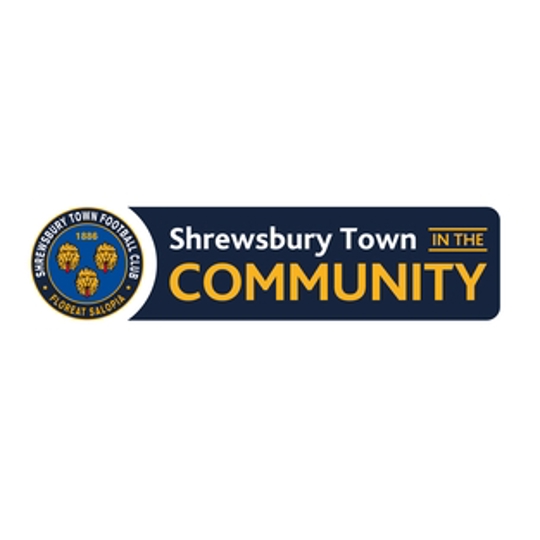 Shrewsbury Town in the Community
Student Experience
Students who study at Shrewsbury Town in the Community are treated like a member of staff. They are immersed in the different programmes that are delivered across the county as well as working closely with the management and marketing teams at Shrewsbury Town in the Community and Shrewsbury Town Football Club. As well as getting an STITC staff uniform, students who join us will be able to access our in-house training courses, talks from guest speakers, tickets to STFC home games and get the opportunity for paid work alongside their studies. We organise events throughout the year to give the students opportunities to socialise away from the classroom.
Teaching and Learning Facilities
Students will be based at Shrewsbury Town Football Club where they will complete their studies in one of the executive suites at the Football Club, the Reech Community Hub and the Mercedes Benz Football Hub. All of these rooms will be equipped with up to date resources and IT equipment needed to complete your academic work. There are also quiet breakout areas where students can work with fewer distractions. Away from teaching and learning, students will be able to access our brand new state-of-the-art 4G artificial pitch for enrichment activities.
Our facilities
Students on our sports courses at University College Birmingham have access to a wide range of excellent facilities, including our brand new Human Performance Centre and state-of-the-art facilities at nearby Avery Fields, while you will also have use of our new Digital Creative Studio. As the majority of our Football Business Management course is taught at our partner football clubs, you will also benefit from on-site facilities and learning in a stadium environment.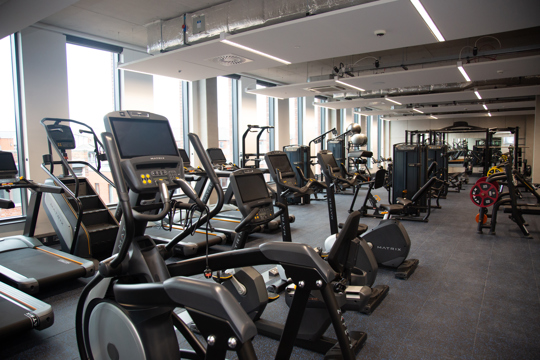 Our new Human Performance Centre and Laboratory features the latest equipment including a 35m sprint track, eight lighting platforms, an anti-gravity treadmill and much more
Our purpose-built Human Performance Laboratory features the latest equipment including an anti-gravity treadmill, isokinetic dynamometer, Monark LC7 cycle ergometer and SECA body composition analyser
Our sports clinics on campus are open to the public and provide the ideal environment for our sports students to put training into practice treating and assessing patients
The impressive £3m Avery Fields complex – which we share with Bournville RFC – boasts an all-weather pitch, two grass pitches and a clubhouse with function room and modern changing facilities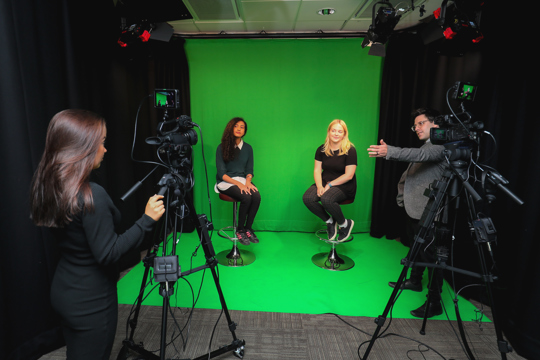 Based in Camden House, our new Digital Creative Studio features state-of-the-art video and audio production facilities, including a video production studio with 4K cameras and green screen technology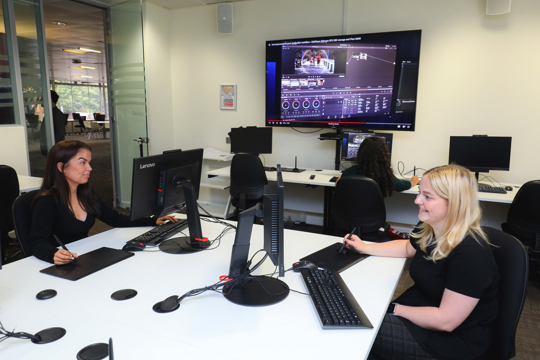 The Digital Creative Studio hosts audio podcasting, vision mixing and editing facilities, as well as high-spec computers with Adobe Creative Cloud software and graphics tablets
Course breakdown
Coaching for Performance and Management
You will be introduced to the dynamic environment of performance and the relationships between coaching, mentoring and management in the football sector. By examining managerial, mentoring and coaching theory and behaviour, you will be able to see its impact on sports and recreation while highlighting changing practices in football clubs and organisations. This module also connects with the FA Level 1 and progresses towards higher levels of coaching qualification, as well as gaining experience in the field working with a wide range of community projects.
The Brand U module will provide you with a clear idea of the value of your brand and an understanding of key marketing principles. You will develop skills and knowledge to support the development of your own personal brand. As part of this process you will develop a vision for your future career path and recognise the importance of continuing the development of your online presence. This initial understanding of yourself then supports your development as a student and a highly employable individual. It is important that you are able to create positive, professional impressions from day one at your partner club. This module also acts as a foundation in marketing which future modules will build on.
Finance and Economics of Football
Football is, financially, big business! In this module you will study economic theory and financial reporting with a focus on real sporting situations and live case studies. You will study the practicalities of financial budgets and economic environments and how they can impact on football and the wider sporting world using real-world situations, for example the Premier League, Nike and the World Cup. Working with your partner club, you will action a live project focused on the financial success of your work.
Football and Contemporary Issues
In an ever-changing and dynamic environment you need to have a grasp of the contemporary issues affecting the industry scene. You will analyse football, and sport, within sociological, economic and historical contexts to enable you to develop an understanding of theories, concepts and research skills in order for you to excel in industry. Additionally, from an academic perspective, vital skills and abilities will be developed to enable you to study effectively at an undergraduate level. Key learning concepts will be identified and related to skills relevant to the industry, which will then be developed through a variety of tasks and activities. This is explored in a context relevant to football and the wider industry.
The Global Football Industry
This module investigates the rationale behind football as a touristic endeavour with a particular focus on larger scale events from club to world football. You will examine the relationship between sporting events and tourism development, an overview of the typical football tourist and the perceived impacts associated with hosting prestigious events. This module will culminate in working with your partner club on a live project considering everything from the logistics of running events to budget and marketing, gaining valuable industry experience building your portfolio.
Digital Media and Marketing for Football
You will develop a digital marketing understanding and be able to apply this to your partner club. The module will provide you with the in-depth knowledge of the impact digital marketing campaigns have on the consumer and how to use data to implement content at the right time and to the right people. Live exposure to the football sector will play a significant part in this module, offering you the opportunity to engage with marketers and enrich your learning experience.
Investigative Football Journalism
You will develop the skills and knowledge required in areas of football investigation through research, from collating data to statistical analyses to dig deeper and draw attention to matters that may otherwise be unobserved. The Investigative Journalism module is a journey of research exploration in football, providing a live experience that will then feed into your final year dissertation should you choose to top up.
Managing and Leading People in Football
Human resource factors impact all football clubs and organisations, nationally and internationally, regardless of their size. It is therefore vital that you learn about corporate HR situations, how to resolve them, manage negotiations and work with large, multidisciplinary teams. You will also appreciate the importance of good leadership and the role of the line manager in engaging and developing creativity in people.
The modules listed above for this course are regularly reviewed to ensure they are up to date and informed by industry as well as the latest teaching methods. On occasion, we may need to make unexpected changes to modules – if this occurs, we will contact all offer holders as soon as possible.
We are extremely excited to be joining forces with University College Birmingham on the new Football Business Management course. We believe the unique industry-based delivery model will allow learners to gain new knowledge and skills surrounding football business management and to also apply them within the industry. The structure, content and learning facilities accessible to learners at both St Andrew's Trillion Trophy Stadium and University College Birmingham provide a fantastic opportunity for learners to be successful on the course and to seek employment within the sports industry.
Entry requirements
A-levels: An A-level grade profile of DD.
T-levels: A T-level graded Pass with a core component profile less than C.
BTEC: A BTEC grade profile of PP. This can be achieved from either an Extended Diploma or a combination of smaller BTEC qualifications.
Apprenticeship: Achieve an advanced apprenticeship (Level 3).
Tariff: Other Level 3 qualifications are accepted for entry. A minimum of 32 UCAS Tariff points will be required.
Access to Higher Education Diploma: 32 UCAS Tariff points.
Non-tariff: Non-UCAS Tariff-based Level 3 qualifications are also considered for entry. Please complete our enquiry form here to check your eligibility.
Work-based: We also give equal consideration to applicants who are currently in work and wish to apply to University College Birmingham. To apply, you must have a minimum of 3 years' relevant work experience, demonstrating management or supervisory duties. Your application must also include a reference from your line manager supporting your entry to higher education. For further details, please contact Admissions.
For those making it through the initial selection process, you will be invited to participate in an online interview with the partner club you have selected as your preference. Our admissions team will ask you to select your preferred football club after submission of your application.
The interview will consist of a presentation from our partner club and an individual interview, this will give you the opportunity to ask and understand all aspects of your Football Business Management degree course.
After your interview, all evidence from the above selection procedures will be considered and successful applicants will receive an offer from University College Birmingham.
Key information
Note: Indicative information only – actual timetables and assessment regimes will be issued at your induction.
As this course is integrated with partner clubs, delivery is primarily on site at each club, but provided and moderated by University College Birmingham. You will be supported throughout by qualified mentors and teaching staff on site, as well as all of the usual facilities and support via the University. However, you will be primarily based at the football clubs and must consider your travel/accommodation arrangements accordingly.
Teaching
Example of a typical teaching week (up to 12 contact hours):
Smaller group teaching – 4 hours
On-site live project work/applied learning – 6 hours 
Tutorials – 2 hours
You will also need to commit around 20 hours per week for individual study time.
Assessment
Estimated breakdown of assessment for this course:
Coursework – 55%
Practical assessment – 40%
Written examinations – 5%
Our teaching and assessment is underpinned by our Teaching, Learning and Assessment Strategy 2021-2024.
Additional qualifications and training
You will have opportunities to gain additional qualifications, including:
FA Level 1
FA Level 2
FA First aid qualification
FA Safeguarding qualification 
FA Basic Referee Training Course 
L2 Gym Instructor
L3 Personal Training
Please note extra qualifications may incur an additional fee.
You will be supplied with club kit for community work and will require a University College Birmingham polo shirt (available using Kick-Start funding – see below).
UK students
If you are a UK student enrolling on a standard-length Foundation Degree or a BA/BSc at University College Birmingham, your fee for this academic year will be £9,250. A half-year tuition fee is £4,625. There will be no change to this tuition fee for the forthcoming two academic years (2023/24 and 2024/25).

View undergraduate fees
International students
If you are an international student enrolling on a full-time foundation degree or a BA/BSc in 2023/24, your fee for this academic year will be £13,500 per year. The course fee for academic year 2024/2025 is £14,000 per year.
If you complete a placement year, there will be an administration fee of £500 for a full year or £250 for a half-year placement.
Scholarships and bursaries
Sporting Excellence Scholarship
Students on our sports courses at University College Birmingham may be eligible to receive one of our Sporting Excellence Scholarships. These are open to applicants from any country who are able to demonstrate ongoing excellence in sporting achievement.
Two levels of support package are available, with awards of up to £3,000 towards competitions, training costs and equipment over three years of study. The scholarship also includes:
University-branded training kit 
Free gym membership 
Individually tailored programme – may include nutrition, sports psychology, strength and conditioning or lifestyle support 
Weekly sports therapy/massage 
To find out more about the levels of support and eligibility criteria, visit our scholarships and waivers page.
As a new student studying this course full-time, you will receive £300 per year through our Kick-Start Scheme (UK students only, eligibility criteria applies). This scheme will support your studies and future career by contributing to course-related materials, uniform or selected items on campus. You may also qualify for an additional £500 per year.
Find out more about the Kick-Start Scheme here.
Unibuddy Community - meet other students on your course
Starting university is an exciting time, but we understand that it can sometimes feel a little daunting. To support you, you will be invited to join our Unibuddy Community, where you can meet other students who have applied for the same course at University College Birmingham, before you start studying here.
As soon as you have been made an offer, you will be sent an invitation email to complete your registration and join the Unibuddy Community. For more information, check out our Unibuddy Community page.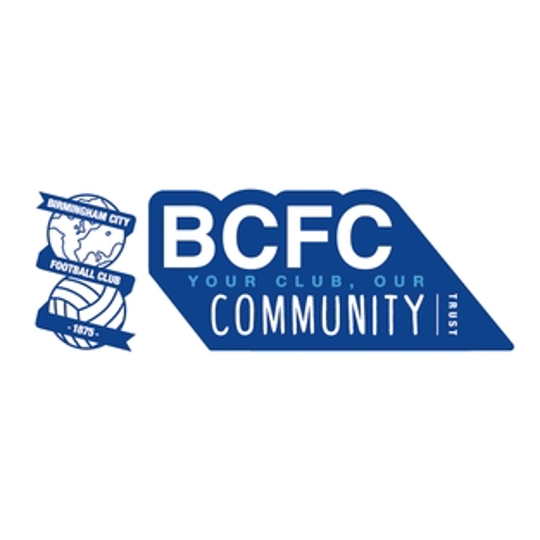 This course is delivered in partnership with Birmingham City FC Community Trust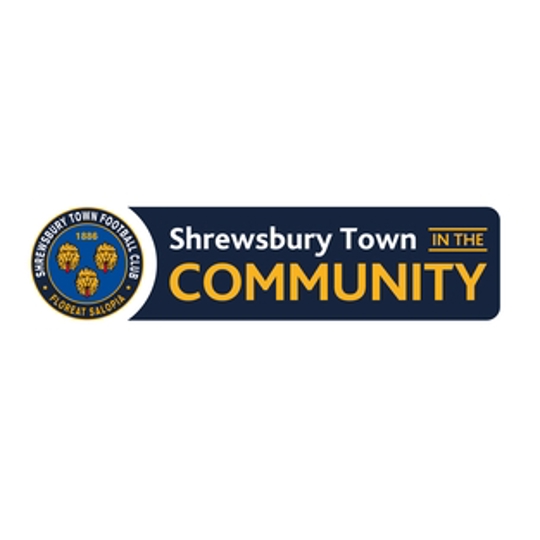 This course is delivered in partnership with Shrewsbury Town In The Community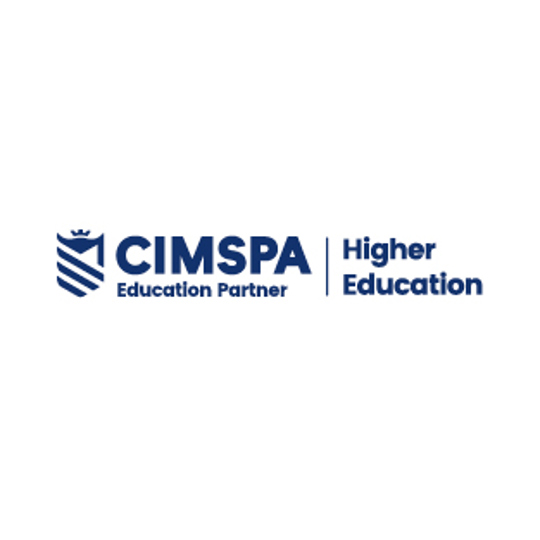 University College Birmingham is a higher education partner of the Chartered Institute for the Management of Sport and Physical Activity (CIMSPA).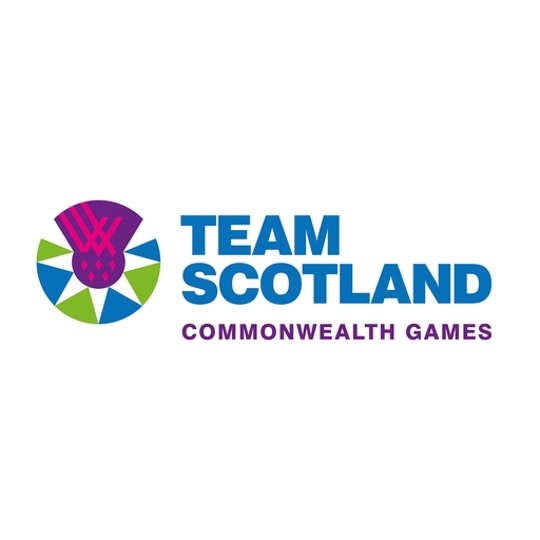 University College Birmingham will be the home of Team Scotland at the 2022 Commonwealth Games.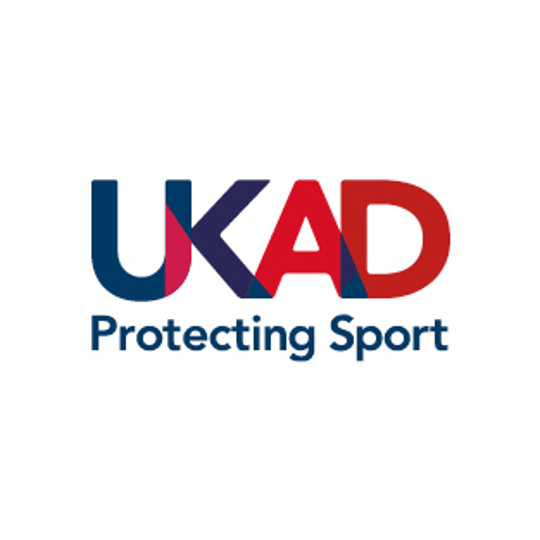 University College Birmingham adopts the UK Anti-Doping (UKAD) and World Anti-Doping Agency (WADA) position that cheating, including doping, in sport is fundamentally contrary to the spirit of sport and undermines the otherwise positive impact of sport on society. View our Clean Sport Commitment statement here.
Accreditations, endorsements and partnerships
University College Birmingham works with a wide range of organisations to ensure you receive the best possible training and qualifications recognised by industry.
of graduate employers say relevant experience is essential to getting a job with them
Work placements
Work placements are vital for gaining real-life experience and for building your confidence and skills before you finish your course – and they may even lead to a job when you graduate. Our Hired team can help find the ideal placement for you. 
Work placement is integral to both the experience and assessment of our Football Business Management FdA. You will be required to participate in various community and club-based projects to achieve specific module assessments in a live environment, as well as to enhance your CV.
We are delighted to work in partnership with University College Birmingham on the Football Business Management course. We believe this innovative style of delivery in partnership with professional football clubs and club community organisations will allow students to not only gain a qualification but receive live and real work experience opportunities. I am confident that on completion of this course, any student will have an advantage in achieving employment in a highly competitive industry.
Career opportunities
Note: Some roles below may require further study/training. The roles and salaries below are intended as a guide only.
Digital content manager
Average salary: £26,000 – £37,000
Fan support/liaison manager
Average salary: £26,000 – £32,000
Commercial director
Average salary: £73,000 – £92,000
Social media manager
Average salary: £25,000 – £32,000
Hired
We are here to support your career goals every step of the way.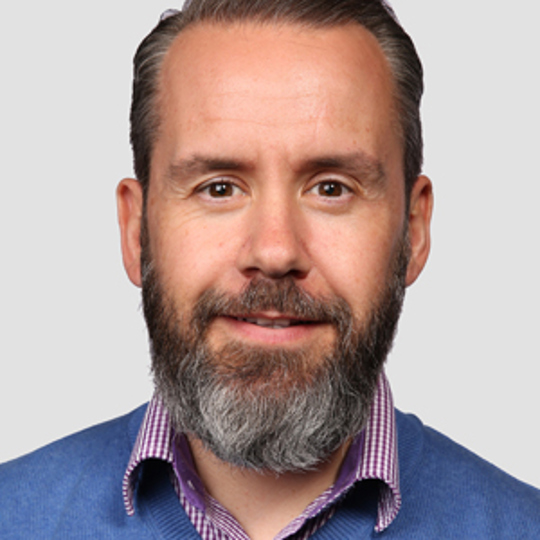 Marc's Story
With a sports industry career spanning over 20 years, Marc discusses the unique benefits of our Football Business Management course.