Why choose this degree course?
WORK PLACEMENT – Gain extensive first-hand experience of the events industry on a paid 12-month work placement, with opportunities in the UK and abroad
RESIDENTIAL VISITS – Enjoy a full programme of trips with essential costs covered by the University – past destinations have included York, Windsor, Barcelona, Milan and New York
ENRICHMENT – Gain new skills studying in our Digital Creative Studio, work with local charities and hear from industry speakers – recent guests include Arena Birmingham and Weston Park Foundation
INDUSTRY APPROVED – Complete our CMI-accredited events course and receive a Level 5 award in Leadership (subject to payment of an additional fee), with CMI membership and access to learning resources throughout your degree
ADDITIONAL QUALIFICATIONS – Enhance your CV and power your event management career, with further training such as BIIAB Level 2 Award for Personal Licence Holders and the Cvent Professional Events Management Certificate
AWARD-WINNING UNIVERSITY – Study at the highest-ranking university in the region according to student choice (Whatuni Student Choice Awards 2023)
Our facilities
Students on our Events Management course have access to our brand new Digital Creative Studio, where you can learn an array of skills for producing digital content including video and audio. We also provide a range of support services for student entrepreneurs through our Enterprise Hive.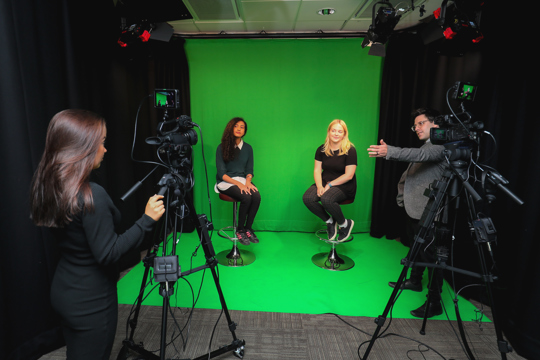 Based in Camden House, our new Digital Creative Studio features state-of-the-art video and audio production facilities, including a video production studio with 4K cameras and green screen technology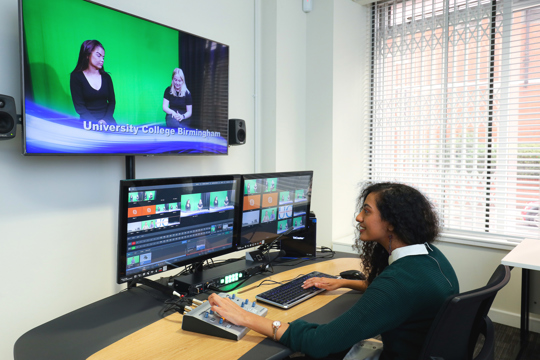 Our Digital Creative Studio also houses a dedicated teaching lab complete with high-spec computers and industry-standard media technology, including Adobe Creative Cloud software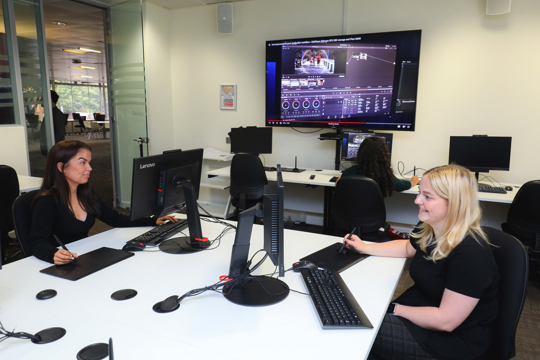 The Digital Creative Studio hosts audio podcasting, vision mixing and editing facilities, as well as a creative media and design lab with graphics tablets
If you want to set up your own business, visit our Enterprise Hive for a wide range of start-up support, including incubation space, tailored mentoring from industry experts and networking opportunities
Course breakdown
Students on the FdA have the option of progressing onto the final year upon completion of the foundation degree.
Year 1
Year 2
Year 2/3
Year 3/4
Event Business Environment
Events are intrinsically linked to management, so you will be given an overview of key business concepts that relate directly to the events industry. You will explore principles of economics, marketing and finance in order to enhance your ability to plan and work on live events in the future.
Employability Enhancement
How do you get the job that you want and get ahead in your professional life? How do you ensure that you stand out and maximise every opportunity for career progression and enhancement? This module will develop your self-awareness and reflective skills, allowing you to then develop and demonstrate the knowledge, skills and behaviours that are demanded by the sector's top employers.
Events Experience and Digital Design
This module takes a hands-on, practical approach to event design, planning and management. You will take a dynamic approach to the design and delivery of event concepts, focusing on design innovation, venue management, creative communication and production feasibility. You will also produce an event concept website utilising the Adobe Creative Cloud suite to develop your wider transferable skills.
Leadership and Planning for Events
Based upon well-established models of events planning, this module will draw upon health and safety implications encountered throughout the planning process. By learning how to organise an event, you will develop your models and tools for events planning.
Events Supply and Logistics
Event provision is supplied by a diverse range of suppliers both inside and outside the industry, so you need to learn about network structures and the importance of negotiation and social awareness. You will also consider logistical aspects including staging, theming, hospitality and technology to ensure quality and success.
Exploring the Events Industry
Although in its infancy compared to many other industries, the events industry is being increasingly used as a vehicle for economic activities. You will explore a contemporary event issue to develop your knowledge of research and evaluation techniques. This will enable you to conduct appropriate research to support your studies within the events industry.
You will gain valuable work experience on a 48-week work placement. This is an exciting opportunity to put what you have learned into practice, broaden your experience and demonstrate your abilities to potential employers.
Managing Event Hospitality
The nature and complexities of hospitality provision will be explored through the successful evaluation of a live event. You will utilise your skills to effectively manage hospitality stakeholders.
Applied Management Research
This module aims to explore the nature and scope of the research process, including where and how management research fits with the other aspects of management, the characteristics of the research industry and sources of market information. The module will focus on the practical application of the research process and the presentation of research findings.
This module will provide a technical foundation to the Live Event Creation and Development module as you learn about operations management, a fundamental aspect of knowledge for those who want to become events management professionals.
Live Events Creation and Development
This module will focus on developing your project management and event operation skills by planning, implementing and evaluating a live event. You will understand the effective planning and operational processes which determine whether an event is a success or failure.
Essentials of Events Management
You will be further developing your knowledge, skills and techniques in providing useful financial information for management decision-making. You will be assessing how this information is generated using computer software, how to process numerical data and why it is an integral element of the management process. You will explore the nature of marketing for events by considering functions from a managerial perspective to understand internal and external environments, as well as key planning activities. You will look at the communications mix and the use of promotional tools for the marketing and advertising of events.
Stadium and Arena Management
You will develop an appreciation of key operational considerations contributing to the successful management of a broad range of stadium and large event arena environments. You will improve your knowledge and understanding of the importance and relevance of good facility design, effective venue programming and pricing strategies, compliance with relevant health, safety and environment legislation and methods and systems that monitor and evaluate venue performance.
Social Media in Festivals and Events
In social media, the consumer markets a product or service to other consumers, and this mode of communication is increasingly prevalent in the festivals and events industries. You will be provided with the knowledge to understand and operate social media within the industry and its impact as a powerful promotional tool.
Dynamics of Business Events
You will be looking at the nature of the business events sector, examining the scope of business events, identifying stakeholders, and considering funding options and event competency standards. You will source business leads, manage client relationships and conduct pre-event and post-event activities, as well as considering the future of the business event sector.
Enterprise Start-up Studies
This module provides an insight into the key issues a new business needs to consider before starting up the enterprise. Emphasis is placed on students undertaking research into such areas as market trends, target audience, location analysis and resource requirements, in order to justify the customer demand and feasibility of their product/service. This module also provides an insight into the marketing communiction tools a new business employs in order to showcase their product/service to their target audience/s.
Training and Development Skills for Managers
Whether you're carrying out induction training for a group of new starters or teaching someone to make a new cocktail, training and developing staff is a vital component of a manager's role. You will examine how adults learn, barriers to learning and how to engage with and execute a learning activity to give you the workplace skills you need to effectively train and develop staff.
Festival and Event Tourism
You will study the policy and planning issues surrounding festivals management, events tourism and destination management. You will understand the importance of links between heritage, culture, the arts and festivals, and you will look at promoting and enhancing destinations as part of a regional tourism strategy.
The focus on mega events reflects the current events industry, where events of this scale have become a driving force for change. You will explore the macro environment and analyse key internal and external factors which contribute to staging. You will also consider political, social, cultural, economic and environmental impacts, as well as the challenges of staging international events.
You will have the opportunity to explore, analyse and assess the creative processes which contribute to the production of events and innovative event management. You will learn how to pitch a creative and effective bid to win a contract by using a range of communication tools to develop new concepts and techniques.
International Research Project
You will conduct primary research within the hospitality, tourism and events industry, taking in the wider issues within an international environment. You will learn transferable skills by planning your research methodology, implementation, findings and analysis, as well as reflecting on the success of your research project overall.
You will critique and adopt crisis management techniques and consider their role in events management strategy based on a variety of scenarios. This will enable you to compile your own crisis strategy and explore crisis prevention and approaches to recovery.
An opportunity to consolidate your financial planning knowledge, you will learn how to synthesise and evaluate business performance and strategy. You will develop an in-depth knowledge of financial concepts and how companies portray themselves through their annual reports.
Global Marketing Solutions
This module aims to promote an understanding of the complexity and issues an organisation faces when attempting to enter overseas markets. Organisations increasingly operate in diverse and less understood market environments and emphasis will be placed on identifying the challenges presented by breaking into new markets. The module aims to highlight the practicalities of marketing products and services in new international markets and developing the skills required for exploiting new overseas market opportunities.
Managing Adventure Events
This module addresses the multi-faceted aspects of events within the adventure tourism industry. It focuses on the preparation, research and analysis of a variety of adventure-related events. You will enhance your individual, group and generic professional skills and gain an in-depth understanding of events and adventure development and the various theories that help in understanding the development process in tourism. You will also develop your knowledge and understanding of the key issues associated with international tourism development and globalisation. The module will provide a critical appreciation of the nature of public policy and planning in relation to tourism development. In addition, you will evaluate the role and relevance of the various event organisations involved in the development of the adventure tourism destination.
Dark and Thanatourism Management
Dark tourism (also known as 'Thanatourism') – the act of travelling to sites of death, disaster or the seemingly macabre – has received increasing academic and media attention over the past decade. The purpose of this module is to allow you to study a niche yet important component of the tourist attraction and exhibition sector. The module content will draw upon current thinking and research, and will incorporate up-to-date industry trends and examples linking into history, society, politics, ethics and futures.
Personal Effectiveness and Behavioural Skills
You will identify ways to improve your professional and personal potential by making positive changes and managing yourself. You will benefit from developing your soft skills and self-awareness, which will help you achieve success when managing people.
The modules listed above for this course are regularly reviewed to ensure they are up to date and informed by industry as well as the latest teaching methods. On occasion, we may need to make unexpected changes to modules – if this occurs, we will contact all offer holders as soon as possible.
Entry requirements
Events Management BA (Hons)
A-levels: An A-level grade profile of CCC.
T-levels: A T-level graded Pass with a core component of grade C.
BTEC: A BTEC grade profile of MMM. This can be achieved from either an Extended Diploma or a combination of smaller BTEC qualifications.
Tariff: Other Level 3 qualifications are accepted for entry. A minimum of 96 UCAS Tariff points will be required.
Access to Higher Education Diploma: 96 UCAS Tariff points including a minimum of 15 Level 3 credits at Distinction.
A-levels: An A-level grade profile of CD.
T-levels: A T-level graded Pass with a core component profile less than C.
BTEC: A BTEC grade profile of PP. This can be achieved from either an Extended Diploma or a combination of smaller BTEC qualifications.
Apprenticeship: Achieve an advanced apprenticeship (Level 3).
Tariff: Other Level 3 qualifications are accepted. A minimum of 48 UCAS Tariff points will be required for entry.
Access to Higher Education Diploma: 48 UCAS Tariff points.
Non-tariff: Non-UCAS Tariff-based Level 3 qualifications are also considered for entry. Please complete our enquiry form here to check your eligibility.
Work-based: We also give equal consideration to applicants who are currently in work and wish to apply to University College Birmingham. To apply, you must have a minimum of 3 years' relevant work experience, demonstrating management or supervisory duties. Your application must also include a reference from your line manager supporting your entry to higher education. For further details, please contact Admissions.
Key information
Note: Indicative information only – actual timetables and assessment regimes will be issued at your induction. 
Teaching 
Example of a typical teaching week (up to 15 contact hours): 
Large group teaching

– 5 hours

 

Smaller group teaching

– 5 hours

 

Tutorials

– 3 hours

 

Workshop

– 2 hours

 

Field trips and visits

 
You will also need to commit around 20 hours per week for individual study time. 
Assessment
Estimated breakdown of assessment for this degree course:
Coursework – 78%
Practical examination – 12%
Written examination – 10%
Our teaching and assessment is underpinned by our Teaching, Learning and Assessment Strategy 2021-2024.
Additional qualifications and training
You will be supported to complete a range of CV-enhancing training opportunities, such as a BIIAB Level 2 Award for Personal Licence Holders
You will have the opportunity to work towards the Cvent Professional Events Management Certificate
UK students
If you are a UK student enrolling on a standard-length Foundation Degree or a BA/BSc at University College Birmingham, your fee for this academic year will be £9,250. A half-year tuition fee is £4,625. There will be no change to this tuition fee for the forthcoming two academic years (2023/24 and 2024/25).

View undergraduate fees
International students
If you are an international student enrolling on a full-time foundation degree or a BA/BSc in 2023/24, your fee for this academic year will be £13,500 per year. The course fee for academic year 2024/2025 is £14,000 per year.
If you complete a placement year, there will be an administration fee of £500 for a full year or £250 for a half-year placement.
As a new student studying this course full-time, you will receive £300 per year through our Kick-Start Scheme (UK students only, eligibility criteria applies). This scheme will support your studies and future career by contributing to course-related materials, uniform or selected items on campus. You may also qualify for an additional £500 per year.
Find out more about the Kick-Start Scheme here.
Unibuddy Community - meet other students on your course
Starting university is an exciting time, but we understand that it can sometimes feel a little daunting. To support you, you will be invited to join our Unibuddy Community, where you can meet other students who have applied for the same course at University College Birmingham, before you start studying here.
As soon as you have been made an offer, you will be sent an invitation email to complete your registration and join the Unibuddy Community. For more information, check out our Unibuddy Community page.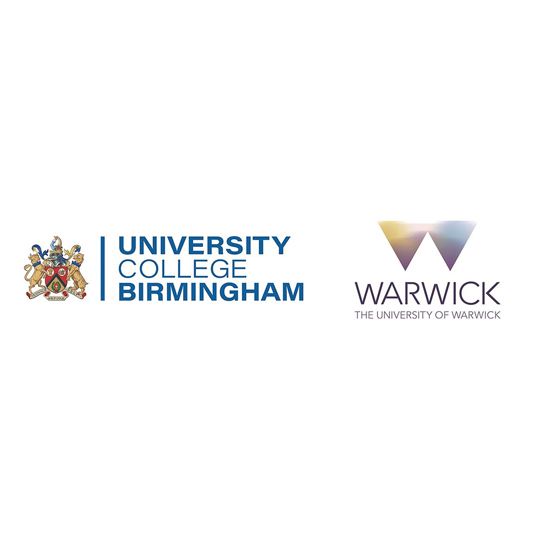 This course is accredited by the University of Warwick.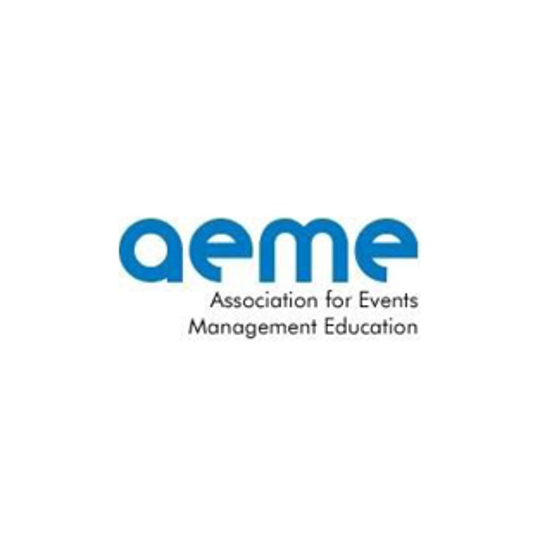 We are a member of a range of industry associations including AEME.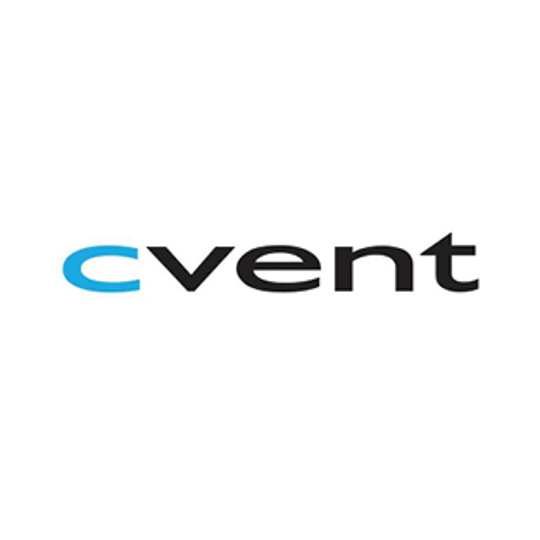 University College Birmingham offers training in Cvent event management software.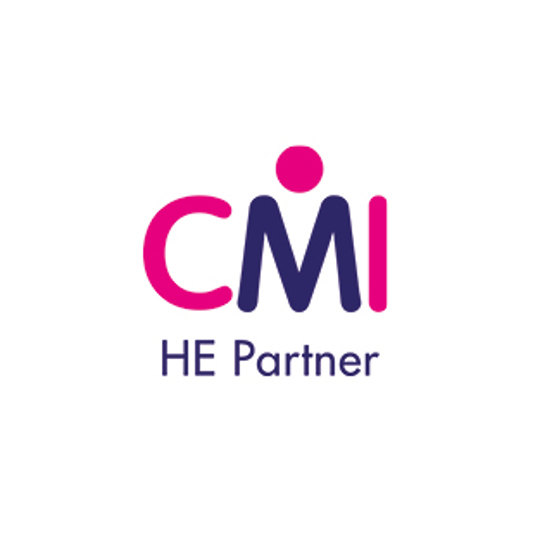 This course is dual-accredited by the Chartered Management Institute.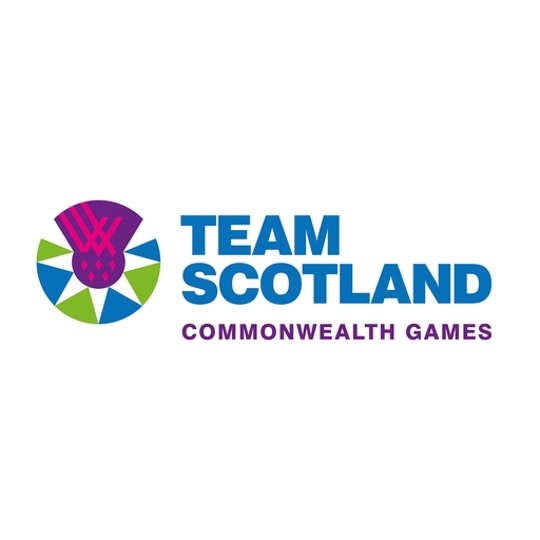 University College Birmingham was home to Team Scotland at the 2022 Commonwealth Games.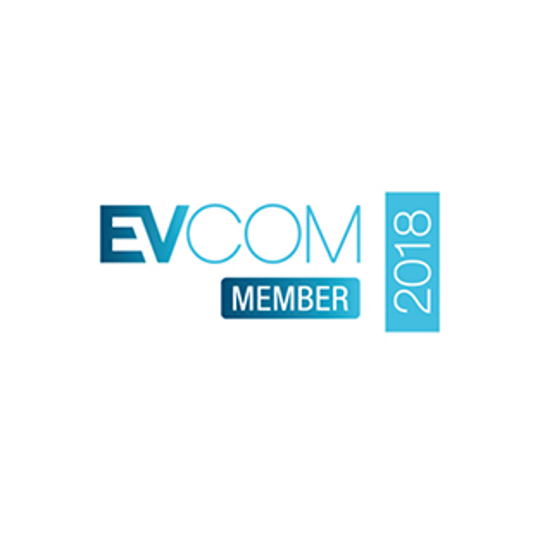 We are a member of a range of industry associations including EVCOM.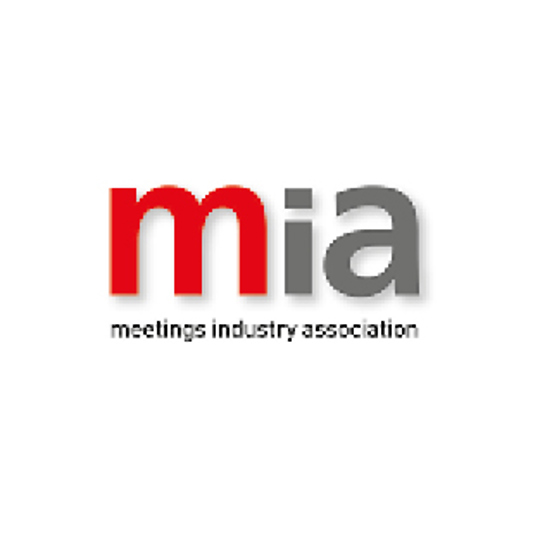 We are a member of a range of industry associations including MIA.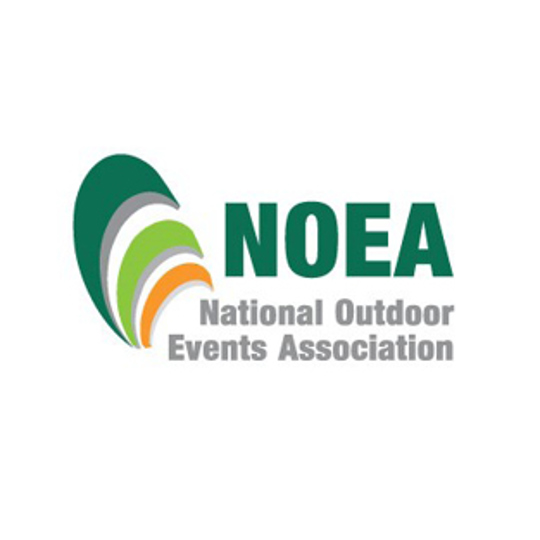 We are a member of a range of industry associations including NOEA.
Accreditations, endorsements and partnerships
University College Birmingham works with a wide range of organisations to ensure you receive the best possible training and qualifications recognised by industry.
Stats show a year-long placement boosts your chances of First Class Honours
Work placements
Work placements are vital for gaining real-life experience and for building your confidence and skills before you finish your course – and they may even lead to a job when you graduate. Our Hired team can help find the ideal placement for you. 
Our FdA and BA Events Management courses both feature a 12-month paid placement, during which you will not incur any tuition fees. Opportunities are available in the UK and overseas. (There is also the option to study the course without the placement.)
Work alongside experts in your sector
A snapshot of some of the employers we have worked with:
Maxin Prague
Brussels Marriott Grand Place
The Peninsula Hong Kong
Nivea (Hamburg)
Accenture (Amsterdam)
Nike (France)
BI Worldwide
Hilton Metropole
Intu Properties
Air BnB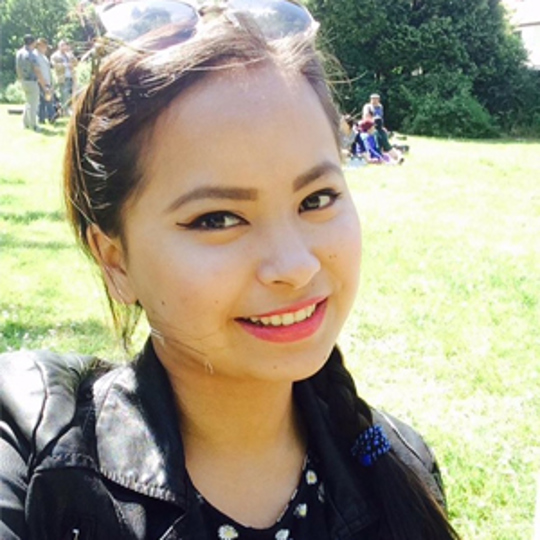 The most valuable part of the course has been, for one, receiving that kind of support to help me get the best out of my studies. On top of that, the trips and visits throughout the course, talks from renowned industry figures and real-life focused assignments have all been amazing.
Career opportunities
The example roles and salaries below are intended as a guide only.
Events/festival manager
Average Salary: £33,000
Conference centre manager
Average Salary: £36,000
Marketing executive (graduate)
Average Salary: £37,500
Digital marketer
Average Salary: £30,000
Tour manager
Average Salary: £27,500
Project manager (graduate)
Average Salary: £39,197
Hired
We are here to support your career goals every step of the way.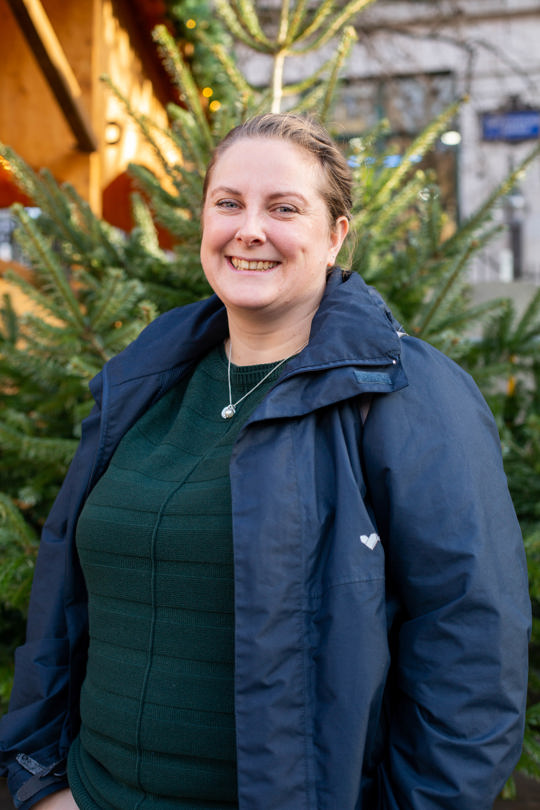 Emma's Story
As a Birmingham City Council Events Officer, Emma has worked on many iconic events including the famous Frankfurt Christmas Market.
What our students on this course say...
100%
of students on this course say that staff are good at explaining things
100%
of students on this course say they have had a chance to explore ideas and concepts in depth
90%
of students at the University say their course is intellectually stimulating
*National Student Survey (NSS) 2023
**Course statistics relate to the BA (Hons) degree
Hero image courtesy of Taylor Lynn Corporation.