Why should I choose this course?
WORK PLACEMENT (BSc only) – Put your cyber training into real-life practice on an optional paid 48-week placement, with no tuition fees during your placement year
PRACTICAL APPLICATION – Study in our cutting-edge computer labs, including our purpose-built cyber security laboratory featuring industry-standard equipment
IN-DEPTH RESEARCH – Explore an area of the cyber security field in depth by completing a major final year research project

HIGHER TECHNICAL QUALIFICATION (FdA only)

 - Students on our Cyber Security FdA will receive a Level 4 HTQ on successful completion of the first year of the course
AWARD-WINNING UNIVERSITY – Study at the highest-ranking university in the region according to student choice (Whatuni Student Choice Awards 2023)
Our facilities
Students on our cyber security university course will have access to computing rooms with course-specific software installed, while our new cyber security laboratory will enable students to learn and participate in cyber-related activities in a controlled environment. You will also have access to our Digital Creative Studio featuring industry-standard media equipment.

Our Cyber Security Lab provides a controlled environment for students to learn and participate in cyber-related activities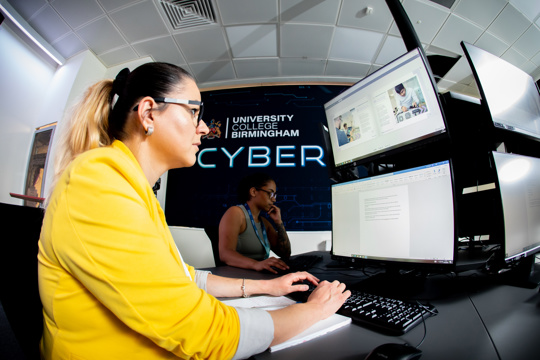 Located in Camden House, the Cyber Security Lab enables students to experiment and experience a range of cyber security scenarios safely using a discrete network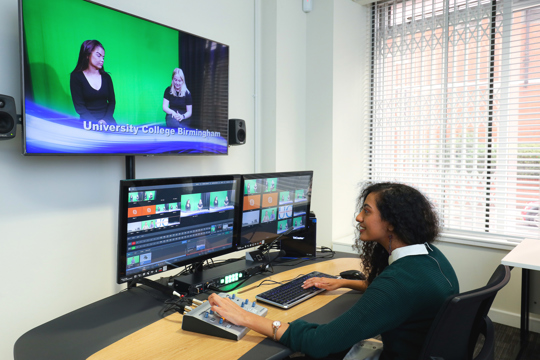 Based in Camden House and Moss House, our computing facilities contain dedicated teaching labs complete with high-spec computers and industry-standard software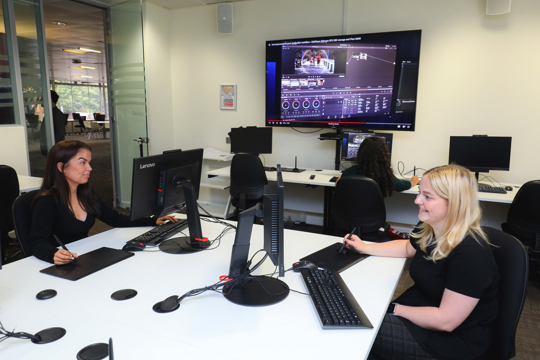 Students also have access to the Digital Creative Studio which features state-of-the-art video and audio production facilities
Course breakdown
Students on the FdSc have the option of progressing onto the final year upon completion of the foundation degree.
Cyber Security Fundamentals
Introduction to Computer Systems
Introduction to Professional Issues in Cyber Security
Networks and Communications
Principles of Object-Oriented Programming
Secure Systems Analysis and Design
This module will enable you to develop a deep understanding of both theoretical and practical aspects of cyber forensics. It prepares you to use various forensic investigation approaches and tools necessary to start a cyber forensics investigation. It introduces methodologies that guide the digital investigative process (i.e., collection, interpretation, analysis and reporting), and key techniques that can be applied for interpretation and analysis of digital evidence in the context of cyber forensics.
This module will teach you the underlying principles and provide you with practical experience to design and implement scalable, secure databases. You will carry out the analysis, design and implementation of a database application to solve a specific problem. You will use the SQL language and database triggers. The module also covers Relational Database Management System features such as transaction management, locking and consistent backups and will investigate SQL optimisation issues.
This module will provide you with the opportunity to improve your understanding of web development, and your judgement of the effectiveness of different development techniques, both in theory and in practice. You will cover important techniques and issues in designing and building large scale web systems, as well as considering development methods and patterns which enhance security, maintainability, and testability. The module will familiarise you with relevant web development client side and server-side scripting languages.
This module is designed to develop understanding, knowledge and skills associated with the various malicious hacking attacks targeting computer systems and the appropriate safeguards needed to minimise such attacks. It also aims at increasing the knowledge and understanding of ethical hacking and also allow you to get familiar with industry-standard hacking tools and learn how to apply these in an ethical manner to determine system vulnerabilities.
Research Methods for Cyber Security
This module will provide a deep and systematic understanding of the nature and conduct of cyber security research. It will equip you with the ability to undertake independent research. You will also consider the Legal, Social, Ethical and Professional (LSEP) issues applicable to the cyber industry.
The main aim of this module is to provide you with in-depth coverage of the network security fundamental concepts, network threats and attacks, network defence - perimeter, defence in depth. The module will cover several topics related to data and network security namely cryptography, including private and public-key cryptography, cryptographic protocols, IP and network security protocols, email and web security, viruses, and the configuration of firewalls, switches, and routers. The concepts introduced in lectures are reinforced with the help of extensive hands-on laboratory workshops and allow you to explore the wider impact of security via a consideration of related legal, ethical, and social issues.
Optional Placement module
You will gain valuable work experience on a 48 week work placement. This is an exciting opportunity to put what you have learned into practice, broaden your experience and demonstrate your abilities to potential employers.
Artificial Intelligence in Cyber Security
The module blends the domains of cyber security and artificial intelligence (AI). This covers the fundamentals of AI for Security and how AI can solve problems in the cyber security space. This cyber security module presents and demonstrates AI approaches including problem solving, knowledge representation and machine learning that can be adapted to detect potential attacks and protect your systems.
Cyber Security and Emerging Trends
This module introduces students to contemporary topics in cyber security and considers the latest and emerging trends, techniques, and tools in the cyber security arena. This can include cloud computing, virtualisation, blockchain technology, and Zero-Trust Network Access (ZTNA) for cyber security. ZTNA has recently emerged as a more secure option for controlling remote access to sensitive data and reducing the likelihood of an attack. This module will emphasis on how to protect organisations from cyber threats by adopting emerging trends.
Cyber Security Incident Management
This module will provide an opportunity for you to learn the cyber security incident management process which includes reporting, investigation, corrective action - incident response, assessment, and review . You will learn mature approach to handling computer security incidents, once an incident has been identified, how systems should be set up to notify that a response is required and then a process of containment, eradication, recovery and education should be followed.
Cyber Security Individual Project
This module will provide an opportunity for you to conduct research into an unfamiliar aspect of Cyber Security and enable you to develop and apply Cyber Security skills to a substantial problem. You will synthesise what you have learned from other modules and be provided with an opportunity to work independently.
This module will cover secure programming of effective system analysis, design, and implementation to ensure the developed program is safe from cyber-attacks. You will be introduced to various techniques that can be applied for secure software development and to ensure the system is not exposed to cyber-attacks. Students will preferably use Object-Oriented programming languages and be exposed to advanced programming features which make a program efficient, effective, and secure. You will develop advanced programming skills with a selected programming language.
The modules listed above for this course are regularly reviewed to ensure they are up to date and informed by industry as well as the latest teaching methods. On occasion, we may need to make unexpected changes to modules – if this occurs, we will contact all offer holders as soon as possible.
Entry requirements 
Cyber Security BSc (Hons)
A-levels: An A-level grade profile of CCC.
T-levels: A T-level graded Pass with a core component of grade C.
BTEC: A BTEC grade profile of MMM. This can be achieved from either an Extended Diploma or a combination of smaller BTEC qualifications.
Tariff: Other Level 3 qualifications are accepted for entry. A minimum of 96 UCAS Tariff points will be required.
Access to Higher Education Diploma: 96 UCAS Tariff points including a minimum of 15 Level 3 credits at Distinction.
GCSEs: You should also have a minimum grade 4 in GCSE Mathematics, or Functional Skills Level 2. 
A-levels: An A-level grade profile of CD.
T-levels: A T-level graded Pass with a core component profile less than C.
BTEC: A BTEC grade profile of PP. This can be achieved from either an Extended Diploma or a combination of smaller BTEC qualifications.
Apprenticeship: Achieve an advanced apprenticeship (Level 3).
Tariff: Other Level 3 qualifications are accepted for entry. A minimum of 48 UCAS Tariff points will be required.
Access to Higher Education Diploma: 48 UCAS Tariff points.
Non-tariff: Non-UCAS Tariff-based Level 3 qualifications are also considered for entry. Please complete our enquiry form here to check your eligibility.
GCSEs: You should also have a minimum grade 4 in GCSE Mathematics, or Functional Skills Level 2.
Work-based: We also give equal consideration to applicants who are currently in work and wish to apply to University College Birmingham. To apply, you must have a minimum of 3 years' relevant work experience, demonstrating management or supervisory duties. Your application must also include a reference from your line manager supporting your entry to higher education. For further details, please contact Admissions.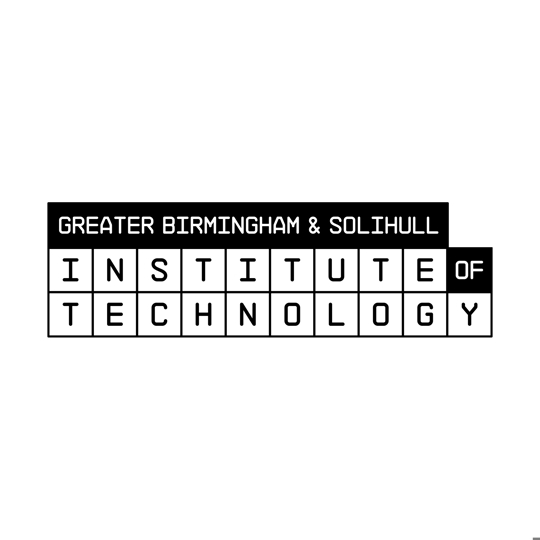 Accreditations, endorsements and partnerships
University College Birmingham works with a wide range of organisations to ensure you receive the best possible training and qualifications recognised by industry.
Higher Technical Qualifications (HTQs)
Approved by the Institute for Apprenticeships and Technical Education (IfATE), Higher Technical Qualifications are brand new qualifications designed to give you knowledge, skills and behaviours that have been identified by employers to meet the occupational standards for your chosen sector.
Unlike apprenticeships – which combine study with practical training on the job – HTQs are largely classroom-based, giving the opportunity for you to learn practical skills in an education setting, such as through workshops and simulated work environments.
Our Cyber Security foundation degree has been mapped to the criteria of the HTQ Level 4 in Cyber Security. This means on successful completion of the first year of your FdA course, you will also be awarded an HTQ without needing to complete any additional work or assessments, and you will be ready to progress within your chosen occupation or sector.
For further details about HTQs, please visit the GOV.UK website.
of graduate employers say relevant experience is essential to getting a job with them

Work placements
Work placements are vital for gaining real-life experience and for building your confidence and skills before you finish your course – and they may even lead to a job when you graduate. Our Hired team can help find the ideal placement for you.
Our BSc Cyber Security course features the option of a paid 48-week work placement, during which you will not incur any tuition fees.
Now is the perfect time to start pursuing a career in cyber security. According to recent reports, the UK sector is estimated to be facing a shortfall of around 10,000 workers a year in the coming years. Our course covers a range of key skills and study topics that will put you in prime position for many different jobs and enable you to make an impact on this hugely important industry.
Career opportunities
The example roles and salaries below are intended as a guide only.
Cyber security analyst
Average Salary: £35,000
Cyber security consultant
Average Salary: £45,000
Cyber security engineer
Average Salary: £45,000
Systems analyst
Average salary: £30,000 – £40,000
Network security administrator
Average Salary: £38,500
Penetration tester
Average Salary: £40,000
Hired
We are here to support your career goals every step of the way.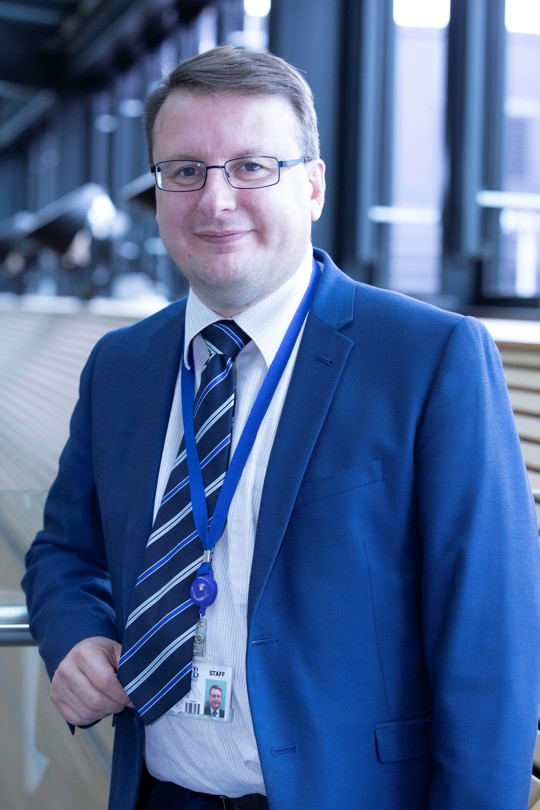 Ed's Story
With substantial knowledge and experience in computing and software development, Ed explains the benefits of studying our cyber security degree.